Today Tina and Chandra and I were headed into Boston for the usual touristy antics. But first I fueled up with oatmeal. I am still sticking with my story that I'm not in love with oatmeal, but I do love a warm breakfast when it's cold. And it's cold here so oatmeal it was!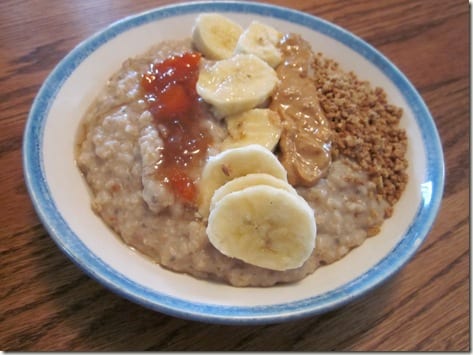 I topped it with carrot jam, banana, PB and Kashi Grape nuts. So good.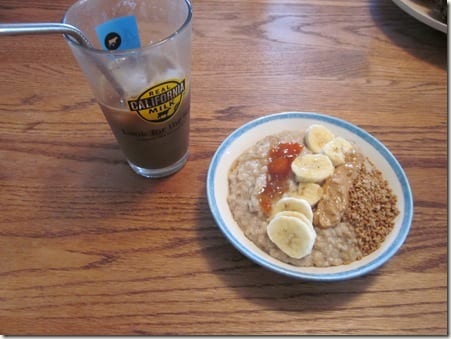 Even though I'm in Boston, I still am California dreamin' when I drink Tina's amazing iced coffee.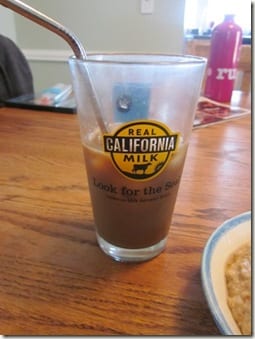 Today I was more prepared for the cold and I wore a pair of running pants under my jeans. Yesterday my skin stung from the cold and I was hoping this would help. It did!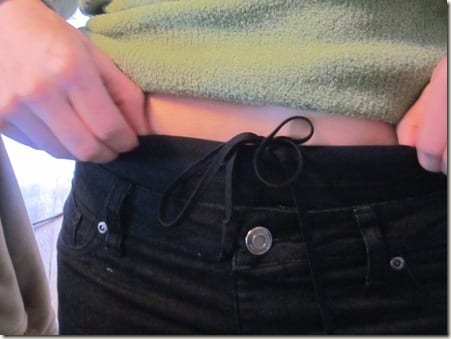 After a slow start to the morning we were off to Beantown!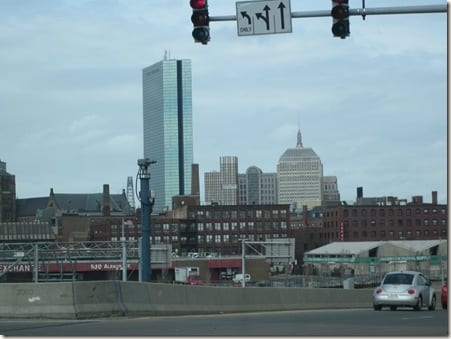 We took the T to where we were having lunch. SoCal does not have a solid public transit system so anytime I take the subway I feel like such a tourist.
Our first stop was to Tossed for lunch.
We met up with two other local bloggers  too – Ali and Shannon.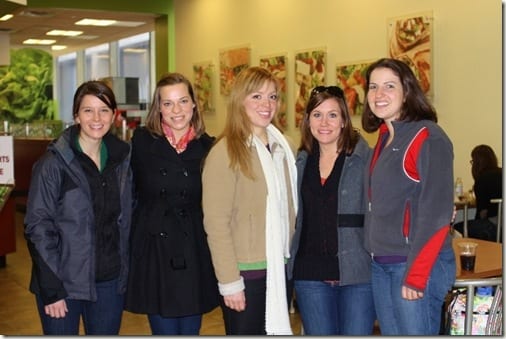 I went with the Design your own salad…
I love that you can see all the options and watch them put it together.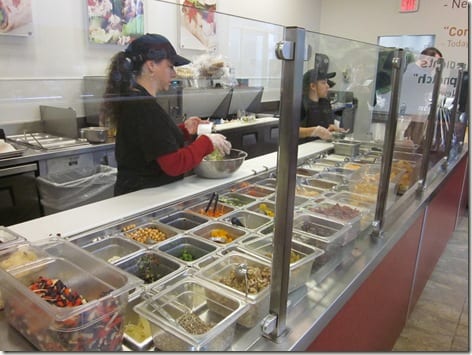 My order: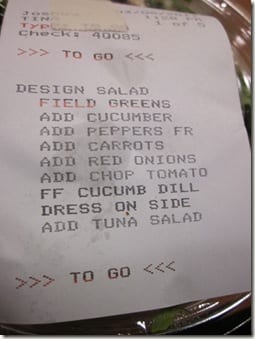 I also spotted a real live ninja turtle at Tossed!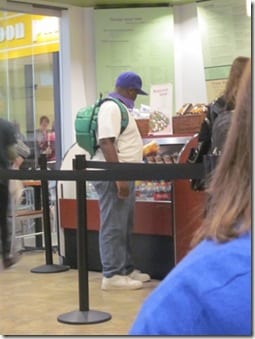 I thought those guys only ate pizza?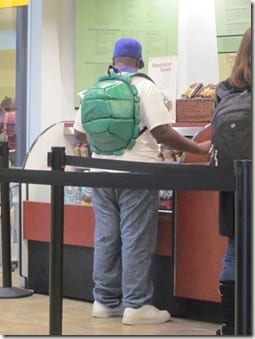 After lunch we headed to find the Freedom Trail and explore Boston on foot.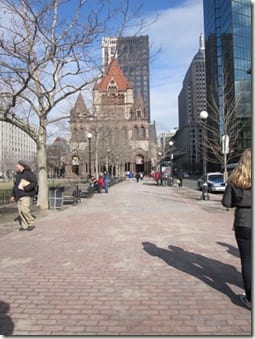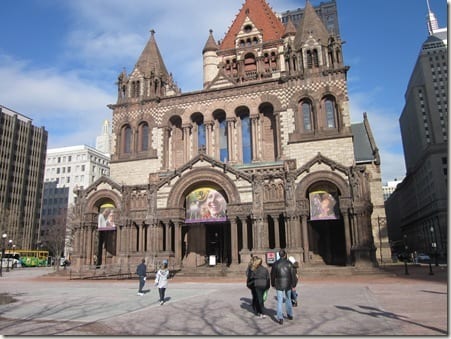 I am so glad I bundled up so much today! I felt a lot a lot better than yesterday!!!
From their website:
The Freedom Trail is a 2.5 mile red-brick walking trail that leads you to 16 nationally significant historic sites, every one an authentic American treasure. Preserved and dedicated by the citizens of Boston in 1958, when the wrecking ball threatened, the Freedom Trail today is a unique collection of museums, churches, meeting houses, burying grounds, parks, a ship, and historic markers that tell the story of the American Revolution and beyond.
This book is sold at the Old State House Museum in case you want it…
We walked around for a bit and eventually came across a familiar face – Evan from WanneBeChefl! He is going to school in RI and drove to meet us.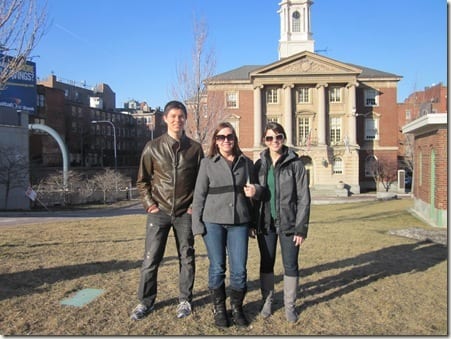 We some how found ourselves at Mike's Pastry, which apparently is a "must eat" in Boston!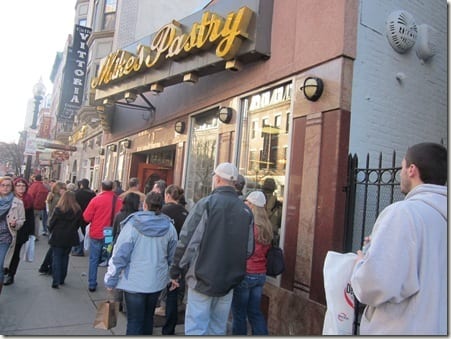 Tina and Chandra were on a mission to get to this place. Apparently, they weren't the only ones because there was a long time to get in and it was super chaotic inside!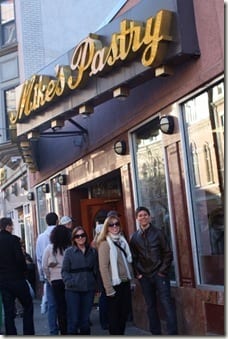 Far be it for me to turn down a treat when I'm a few days away from a sugar free Lent!
Remember I recently said I've never had a cannoli? Well, I was very very tempted to get one, but I am not the biggest fan of crème stuff, so I'd rather wait until I'm with Ben (cause I bet he would love it) and I could just have a bite.
So I got a chocolate chip cookie.
Then it was time to head home. Well, Tina's home