Hola! This week is going to be super busy for me so I'm trying to get ahead of emails and stuff before I go out of town tomorrow. I'll be gone from Tuesday to Sunday so if anyone wants to adopt a cat, let me know.
My flight is pretty early tomorrow so I won't be able to run. Rest day. #Boom
But, I did a solid 10 miles today to get nice and tired. My Garmin is acting a little weird, so this time was off a bit.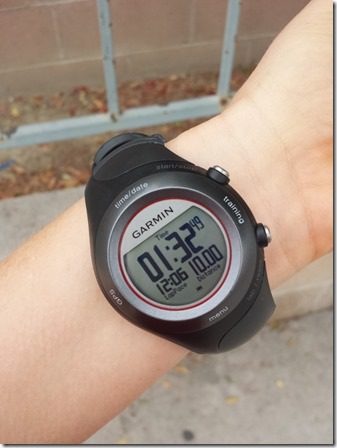 Also, this water fountain made my life. I was SO DEHYRDRATED!!!!! That's because yesterday I didn't have any water on the hike and then we were out and I couldn't refill my water bottle.
Phil and Erin stayed the night so I put out a nice spread for breakfast – bagels w/ cream cheese, fruit, yogurt, granola and eggs. They snacked as the eggs cooked.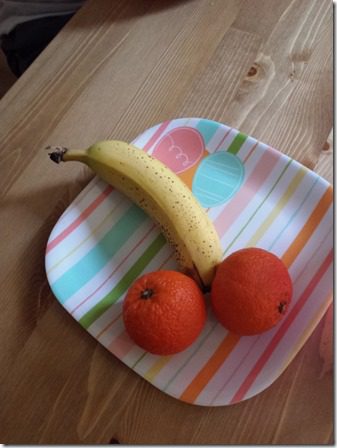 I just had my usual though…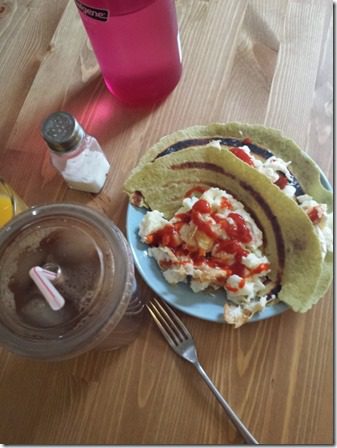 They are new to the west coast so I wanted to do something really beach-y. I really did have fun paddle-boarding for the Propel challenge last month so I suggested that. Added bonus is I'm working with Groupon on a project next month and we got a great deal on it!! Stay tuned for more on that – it's going to be fun.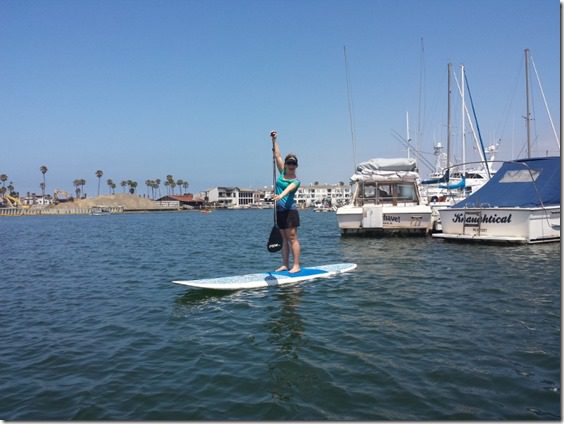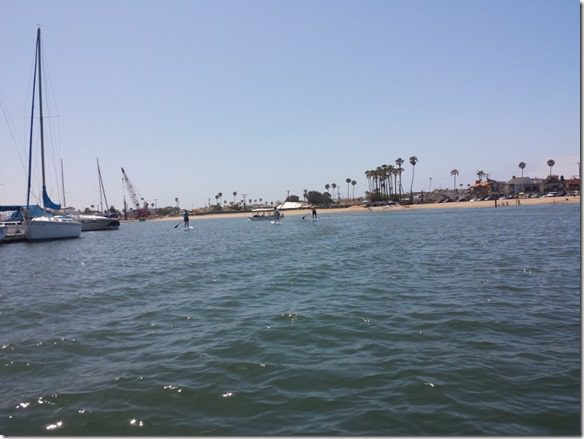 Now I have to get some work done and pack! I'm actually a little overwhelmed by all of it right now. But, I recently was watching Ladies of London – a new reality show on Bravo about these super fancy women in London. One of them was semi-complaining about getting her make-up done and making it to a party on time when she joked, "My diamond shoes are too tight…"
Ha! That made me laugh and think – these are very BS problems, so I am NOT complaining. I just have to be better about time management and stress relief (oddly I love traveling, but it gives me anxiety a lil bit). The moral of the story is suck it up buttercup and finish this post so everyone can get on with their lives.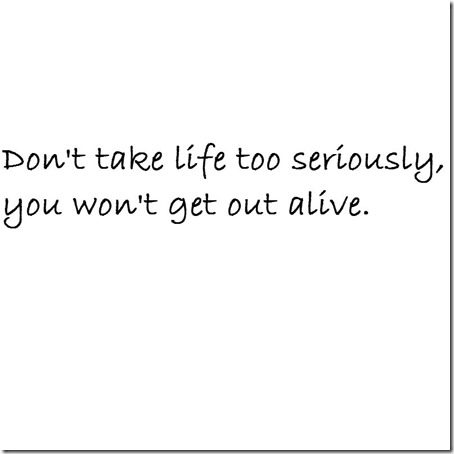 FitBit Giveaway
Winner – Jessica at PugRunAholic – please email me at runeatrepeat at gmail. com
I'll be on the Wellness Panel at Fitbloggin and we want your questions. Do you have any questions on how to make wearable activity devices work for you better?
Question: Do you worry about 'first world problems'? If not – how do you keep it in perspective?