After the race today I went to visit my mom and Matt. While there we took the perros for a walk. Roxy is the black lab mix on the left. She's my dog
I bought her for myself after I begged everyone who would listen that I wanted a dog for Christmas 5 years ago.
About a year later (while I was still living at my mom's with the Rox), my brother got a dog, Bailey.
Bailey and Roxy are best friends, so I didn't want to separate them when we moved to Maryland.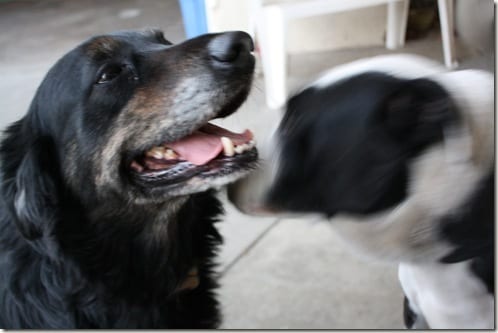 Now that we're back I try to visit as much as possible, but I can't take both dogs (um, one of them isn't even mine). I'm torn because I miss the Rox, but I think she's happier there? She has a huge yard (versus my patio) and a boyfriend.
I mean, she looks happy, right?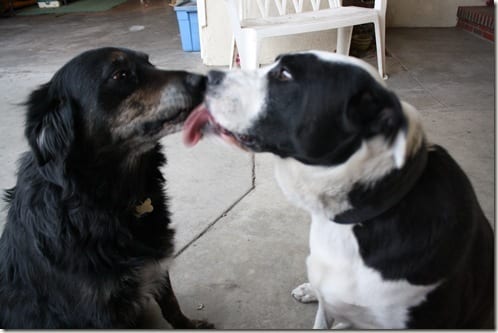 I taught my mom how to make Spaghetti Squash and then I proceeded to eat 3 bowls of it! There was also a handful of nuts and an apple somewhere in there.
Dinner was random and unpictured– veggie egg rolls and broccoli.
I want to frame this and title it:
"The reason I run…"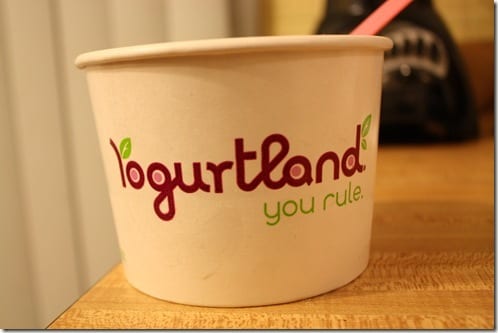 Good food, good run, good family. I had a great Sunday.