This morning I got up to do my usual run, eat repeat thing. It was same-old, same-old except Ben and I were kind of arguing. Not a major fight, but trying to address something we disagree on. After that fun interaction I set out for a speed run.
The only flat place for me to try and do speed-work is where I got stung by a bee last year. I've been back there a few times since, but try to avoid it at all costs because it was not a pleasant experience. I'm extra scared of bees and wasps since I got stung again this summer. It really hurt and I had a huge, hot disgusting welt for the longest time.
Anyway. I told myself to suck it up because I need to get back to doing speed sessions. I did a 1 mile warm-up and then started to do a few 800 meter spurts.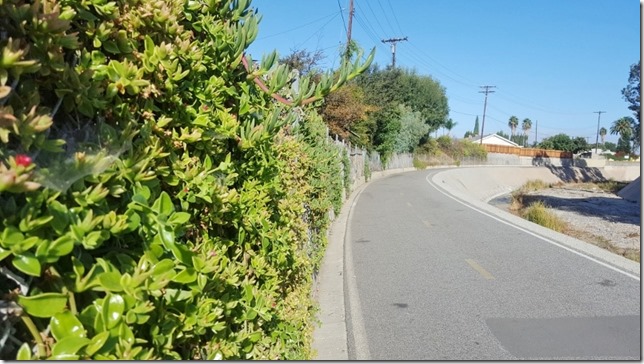 I was on my 3rd set when a bug came flying into my face. I freaked out and immediately threw my head back to avoid it. Since I was mid-stride and probably already tense from the morning I got a sharp pain that radiated from my shoulders up to my neck. It happened to fast I stopped abruptly and felt like I had been in a car accident.
My neck hurt right away and my shoulders felt super achy and tense.  I think I gave myself whiplash. Is that even possible?
Well, if anyone can manage to hurt their neck because they are freaking out about a bug flying at them it would be me.
So now my neck hurts and I can't really complain about it because it's my own fault.
Way to go Monican!
In other news… I celebrated National Taco Day with a taco salad!
I topped off the meal with a See's Chocolate lolly. These are the BEST. They are super chocolate-y and last a long time.
Vegas tried on his Halloween costume yesterday. Is it ironic that it's a bee costume??!?!?! I just realized that! On second thought I'm going to throw it away. No bees in this house!!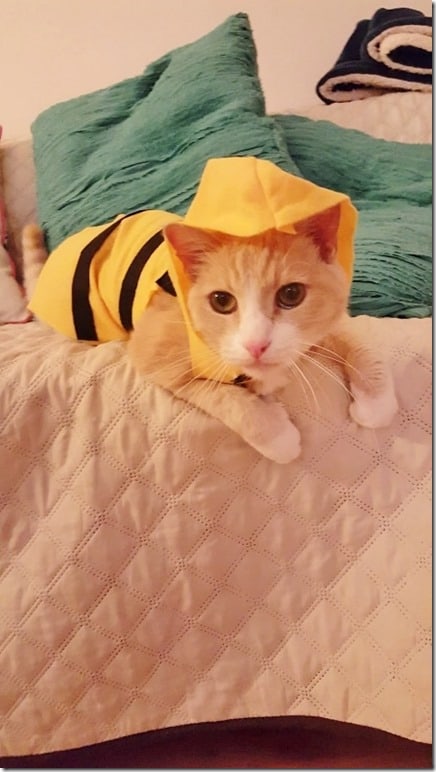 Question: Should I make up a good story to go along with my achy neck?