Do you know what a watermelon heart is?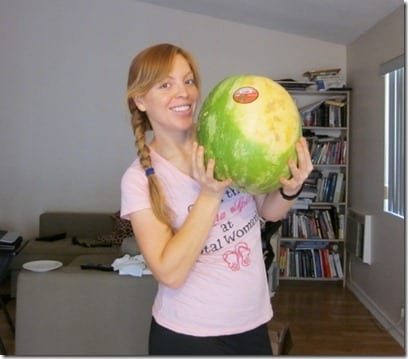 No, it's not what my heart is turning into since I am on my second watermelon of the week and it's only Wednesday!
Even though I wouldn't be surprised or made if my heart was made of h2o melon! This is love.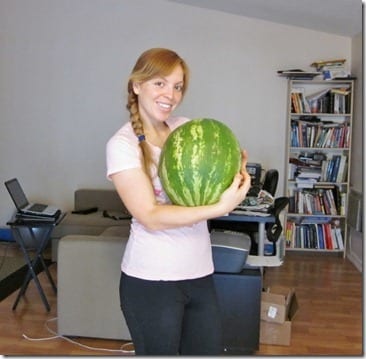 No, the watermelon heart is found when you cut it in half and one side has a big ol' heart sticking out…
See?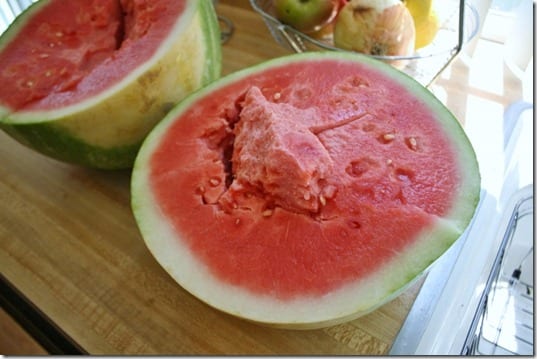 This is a watermelon heart <3
Cut it off like the scoundrel you are…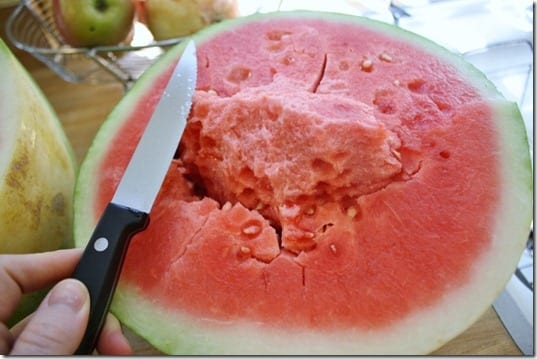 and eat it!
Last night I went to Pageant of the Masters with Ben…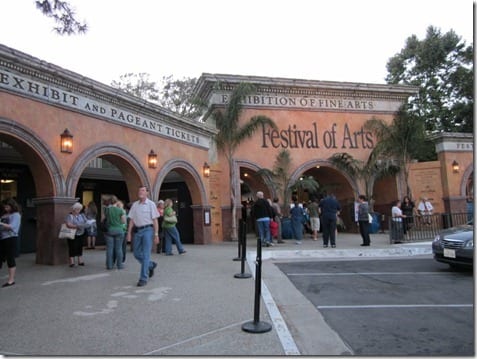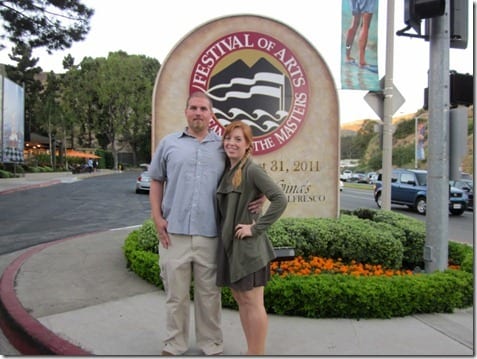 But, I don't have any pictures from the actual show because they were crazy style about no pictures (confiscating cameras). It's okay because I have pictures of the most important part – dessert!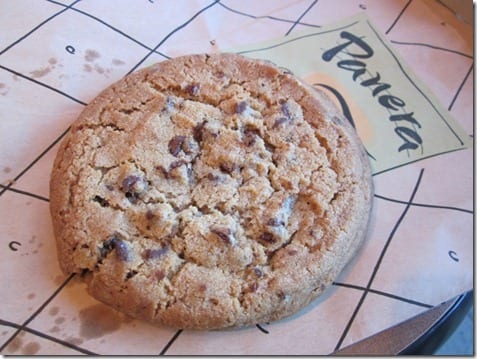 *The winners of the Joy Bauer books are Katie @ cooklaughmove AND Debbie who suggested "The Beck Diet Solution" by Judith Beck.
I have a ton of writing to do before my evening clients! See you in a bit!!