Hello! How's it going? Well, if you are as obsessed with cereal as I am it's going great because I have a review of the new Reese's Puffs Bunnies cereal to go along with the Thin Mints Cereal I tried in February. Both of these are only available for Spring AND both are still in stores NOW.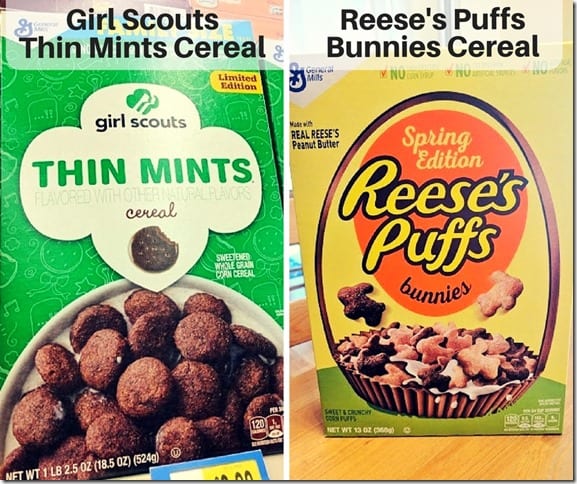 When I first spotted the Reese's Cereal I think I was on the 10 day Clean Eating Challenge and didn't buy them. Sure, someone else might have bought them and not eaten them until after the challenge but I have ZERO will power. None. Nada. Nope. Not this Monican, this Monican leaves no cereal left behind.
So I waited until after the challenge to buy it. That is my win for the week. (Does eating the whole box in one day cancel out the win?)
Anyway.
Reese's Puffs Bunnies cereal…
I have seen this at Albertson's and Walmart. It's supposed to be available at Target too.
It's basically the Reese's Puffs cereal in the shape of bunnies. But I don't think I've ever had Reese's Puffs so I can't say compare it to the original version. I can compare it to the rest of my very extensive cereal research though. And I will just cut to it and say – it's delicious.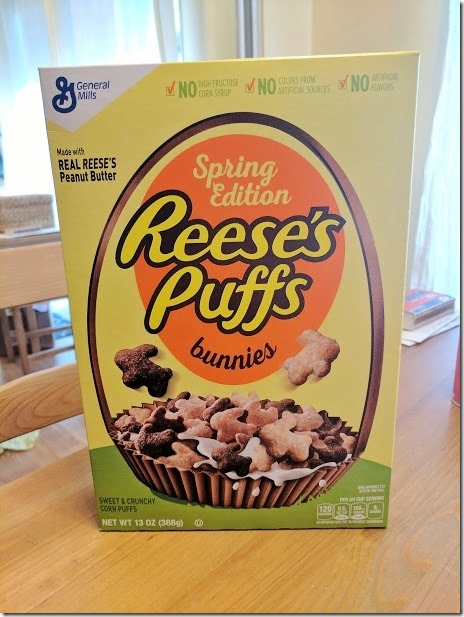 It is peanut buttery and sweet but not too sweet. And just like the Thin Mints Cereal – I don't think it tastes fake or super sweet or anything weird. It's a cereal version of Reese's PB Cups and is pretty right on the money with flavor.
Bonus: The bunnies are super cute. I love it.
This is my review of the Girl Scouts Thin Mints cereal.
I really loved that one too! I don't know if it's because I went in with low expectations or what but I love them both. I did initially think any cereal that's trying to be a cookie or a piece of candy is not going to live up to the standard.  But both did! Full disclosure: I haven't hadn't eaten a 'real' Thin Mint cookie in at least a year at the time (and haven't had a Reese's PB cup for a few months at least) … so maybe my taste buds don't have a good memory?
But what I really think is – THEY ARE BOTH AMAZING.
I think I prefer the Thin Mints cereal because if I had to choose between a pb cup or cookie I'd go with the cookie. But they are equally delicious – it's just about your preference.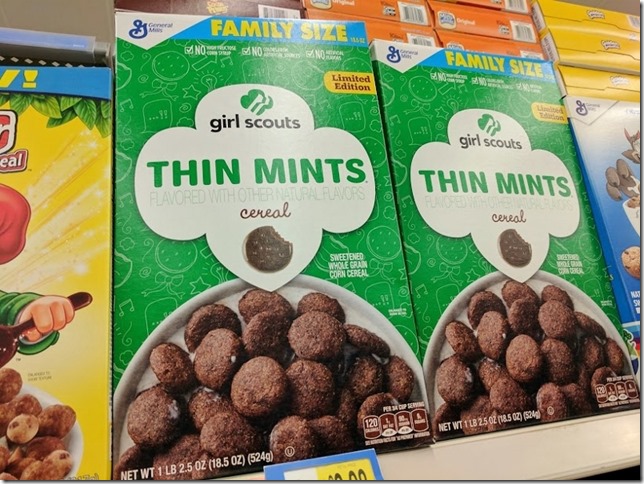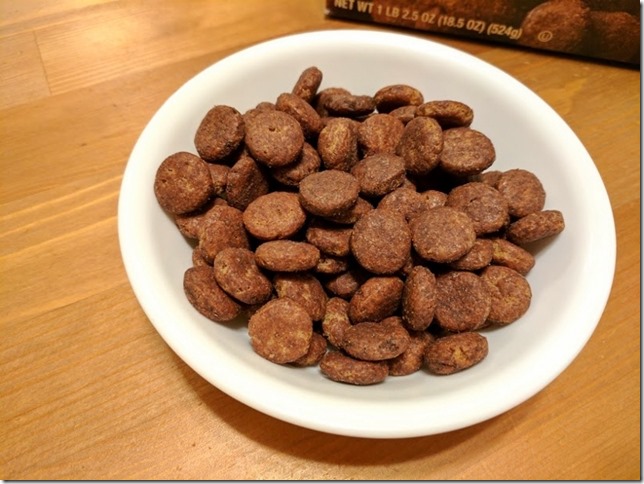 The nutrition info for both cereals are almost identical too. Here's the nutrition panel for the Reese's Puffs Bunnies…
Nutrition info for the Thin Mints Cookies cereal…
The moral of the story is: Both cereals are amazing and I am going to keep an eye out for other new / seasonal cereals to review. It's just another service I provide in addition to random selfies, pizza pictures and the occasional race review.
If you live off the grid you can buy Reese's Puffs Bunnies here on Amazon.
You can buy the Girl Scouts Thin Mints cereal here.
In other cereal news… I saw Chocolate Lucky Charms – my little brother would love these! I'm not a fan of marshmallows so I skipped it. I need to go back and get them for him now that I think about it…
Question: What cereal would you choose?