Hello! How's your week going? Countdown to holiday vacation time – right!
I took half a day off  yesterday and headed to my mom's for some Christmas shopping. The dogs wanted to come too, but we made them stay and hold down the fort.
Blue skies by day…
Pink sky at sunset – beautiful.
Lunch – Salad in the container the lettuce came in, I consider it a small victory when I avoid dirtying a dish.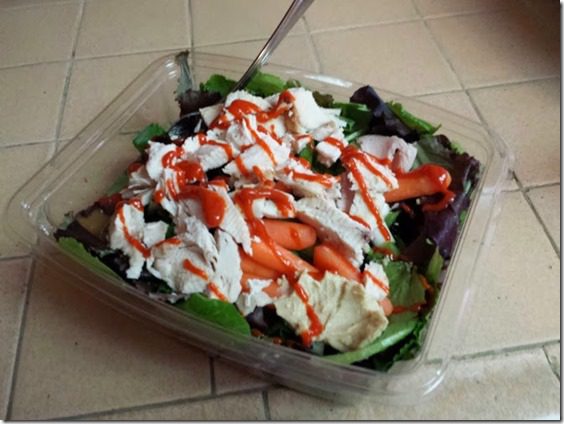 Dessert – when I got home I ate some of the healthy monkey bread with a ton of whipped cream. So, I guess that cancels out the health. Bah. Recipe coming in a bit!!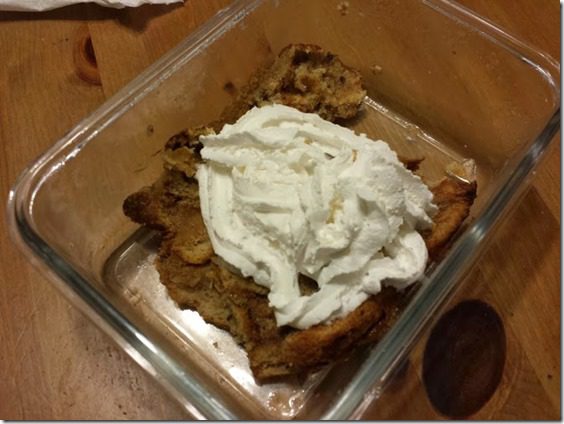 Throwback Thursday – Christmas Edition
There are 2 versions of this picture, one is with my glasses and then I took them off so you get this one…
It was probably about 6th grade when I asked for those Mickey Mouse slippers for Christmas. I loved them! Ha! Side note: I still haven't learned how to sit like a lady.
Vegas gets a throwback too! Santa Cat from 2 years ago.
Day 19 – 25 minutes of cardio. I usually take Thursdays off from running so today I walked for 25 and I plan to do another 25 later.
Question: What's your cardio of choice today?