After announcing my masochistic desire to give up sugar last night, I got a lot of questions about fruit.
To Fruit or Not To Fruit, apparently that is the question.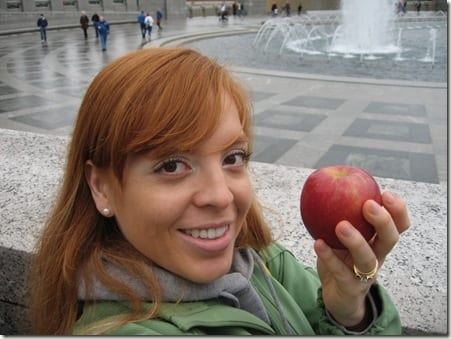 Well, this morning I got an email from Women's Health magazine about some good fruit choices…
Slim Pickings

Everybody knows that fruit is good for you, but some are actually packed with tons of sugar and calories. The editors at Women's Health magazine break down the best fruits for weight loss that won't pack on the pounds.

Raspberries: 64 Calories per Cup

Because they're small, you get a larger portion. Not only do you feel like you're eating more for that reason alone, but they have the most hunger-quelling fiber of all berries. The fact that 1 raspberry is equal to 1 calorie makes it easy to keep track of your intake.

Grapefruit: 82 Calories per Medium Grapefruit

They're low in sugar and high in fiber. Grapefruit also improves insulin resistance, making you feel fuller than you really are. In a study, adults who ate half a grapefruit before each of their three daily meals lost three more pounds over the course of 12 weeks than those who didn't.

Apples: 95 Calories per Medium Apple

Each apple has 4 filling grams of fiber, which helps slow digestion. If your stomach is full of fruit, you are more likely to resist a sugary snack. Also, studies show that inhaling a green apple scent may trick your brain into thinking you've actually eaten.

Bananas: 105 Calories per Medium Banana

They contain resistant starch, a fiber which is digested more fully, leaving your blood sugar stable and you more satisfied. Make sure it's still a little green, because the starches turn into sugars during the ripening process.
See – even bananas were on the list! They were also on my breakfast: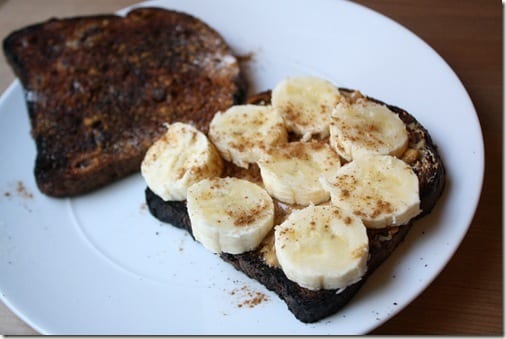 Yesterday I was lucky enough to have some time to chat with Katherine Brooking MS, RD  on behalf of Yoplait. (They have a new line of yogurt coming out with 50% your daily allowance of calcium.)
But all topics were free game so I asked about fruit.
She said, "All sugars, including fruit is metabolized into glucose. If you look at the science and how foods are metabolized there is no difference of eating table sugar then eating fructose or sucrose in fruit."
"But there is a difference in white sugar with no nutritional value versus fruit that offers fiber and nutrients."
So yeah, my body reacts the same way to sugar in fruit as it does to white sugar. I've realized this for a while and have been cutting down on fruit for the last few weeks now. Have you noticed?
But – I am NOT giving up fruit. I'm giving up processed sugar and trying to cut back on artificial sweeteners.
Run: This morning I took my broken Garmin for a 3 miler. My IT band is randomly achey and I want to do a long run tomorrow so I took it slow. I need to stretch!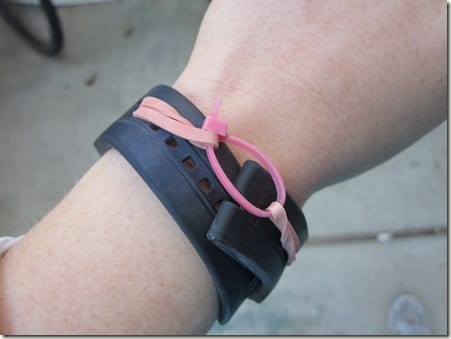 Speaking of Yoplait…they are doing a One Million Cup giveaway! If you want a free cup of yogurt check out their Facebook page!