Mid-morning I was super hungry and knew a handful of cereal wasn't going to cut it. So, I made a super thick protein shake with some frozen spinach thrown in for greenage.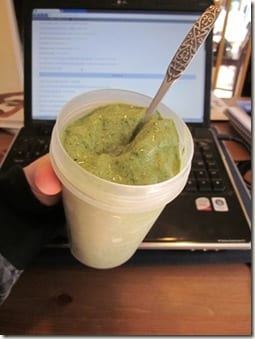 Then, I headed to my mom's so my brother's girlfriend could cut my hair. Someone said Matt seemed a little young to have a GF (he's 10). I have another brother that is 23 – it is his GF
But, she was busy until 2pm so I kept myself busy with comida. This is spaghetti squash with a hummus and nut yeast sauce, topped with cheese. Chobs on the side.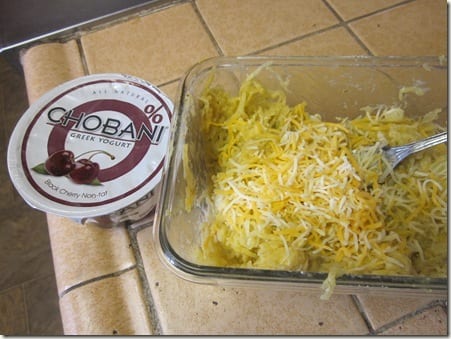 Oh, since someone is going to call me out on it like I'm a tonta – my biggest concern is giving up sweets like cookies, candy, cake, ice cream. I am also going to try and keep it to 6 grams of sugar per serving for other things besides yogurt. It really is the #1 way I get protein after those shakes.
RIP Vitatops
I had to give these to my mom for fear of eating all of them tonight in a crazy binge of mourning all things sugar.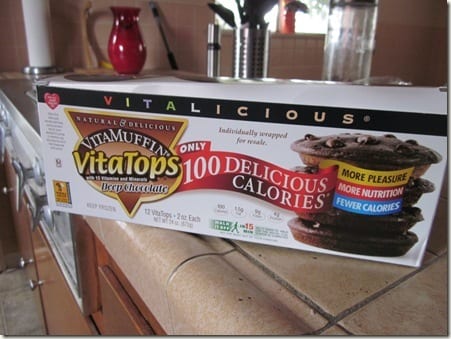 And since I still had some time to kill before Heather could cut my hairs, I got my nails done.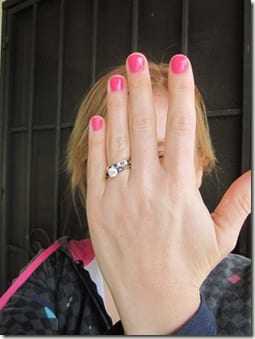 Not-so-fun-fact: I have the most man-ly hands of any vagine owner you will ever meet. Man-ish all the way.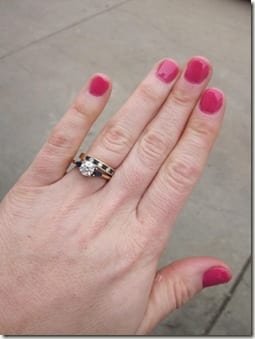 Not-so-fun-fact #2: I have NO patience. For anything. Including letting my nails dry. This happens every.single.time.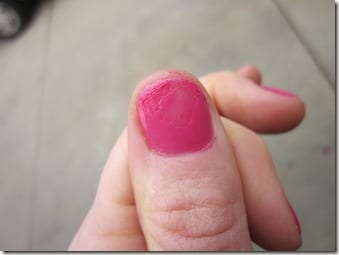 And it happened to 2 different fingers.
Nail Fail.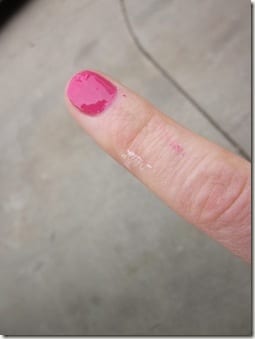 Then I finally got my shaggy dog bangs trimmed a bit. I haven't been able to see for weeks before this. Sorry fellow SoCal drivers.
After: It's subtle, but what I wanted
I also got rid of some of those split ends from the back. Now if only the rest my unwanted "backage" could be removed that easy.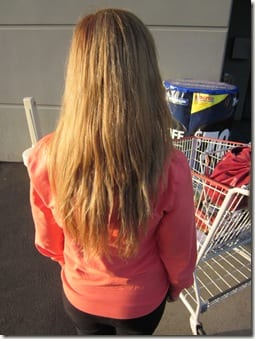 Greasy Chinese! I don't know if it was my bi-polar belly talking or what, but I was determined to have greasy Chinese food for dinner. There is a place I've been going to for years and years near my mom's. I hit it up on the way home.
Ben and I have recently started to share the 3 item combo as to make a tiny effort to avoid complete obesity by the time we're 30. I'll let you know how it works out.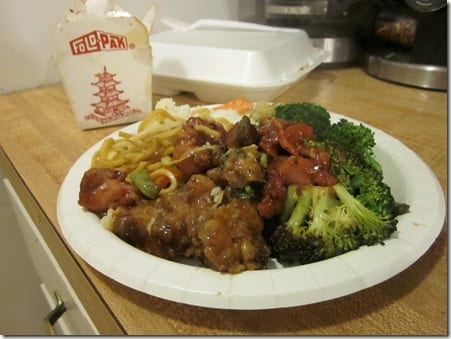 I think the combination of this being a place I've been going to since I was a kid and my long existing love of all Asian foods, but Chinese take-out is my comfort food.
Is that random?