Hello! I set my alarm for 6:16am this morning and started my day with a nice little walk. I needed a little quiet time with my thoughts (and to ease my nerves about today's events!).
It's Pancake Sunday! You know I celebrated…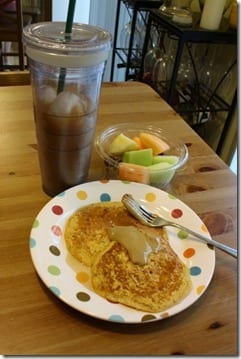 Then, I got started on a complete make-over. It took a long time. Hair, make-up, new dress. Check, check, check.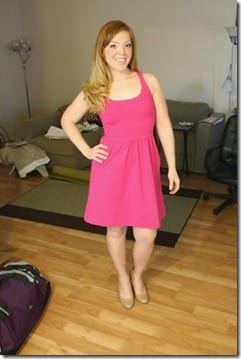 This the the Cynthia Rowley dress I got yesterday at Marshall's for $30. I love the color, but I'm not a fan of pockets on dresses. It doesn't work with my shape. Maybe I'll change my mind by the end of the day?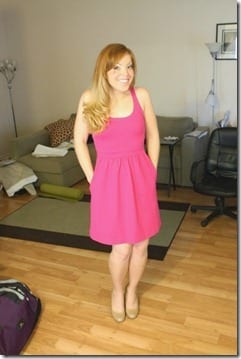 What's all the fancy-ness for?
I Can't Believe It's Not Butter has invited me to the Toast to the Red Carpet Live show today!
You can watch it live on Facebook today at 6pm EST/3pm PST
Click here for their FB page and to watch!
Okay, my driver is here (they sent a car?! this is so cool). See ya later!