I attended the Toast To The Red Carpet Live event in Hollywood today. We didn't hit any traffic so I arrived over an hour early! It was a little weird so I decided to walk up Sunset and get some coffee.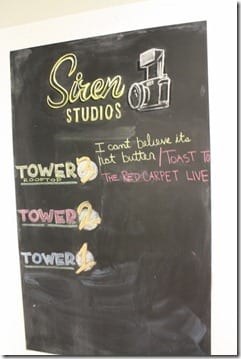 I didn't end up getting coffee, but did enjoy the sights.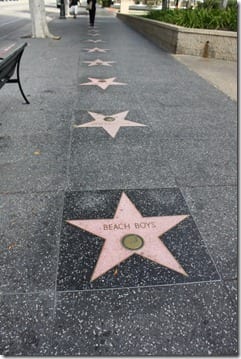 The event was a 2 part-er. We started at the studio where the red carpet show was being filmed. It was only a few hours until they went live so the entire set was buzzing!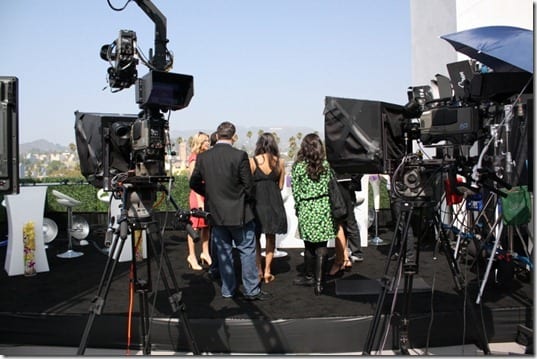 They let us invade the set. It was super bright!
Katie Lee and I were fighting not to blink for the pictures. It was like staring straight at the sun.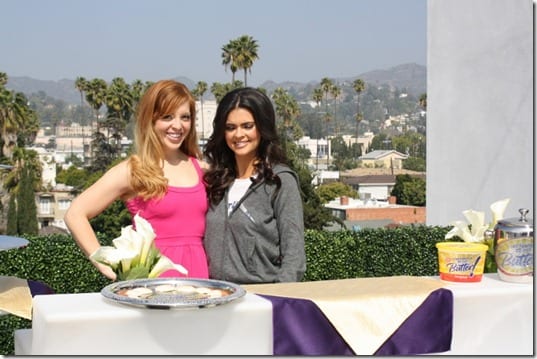 Brooke Burke, Carson Kressley and Molly Sims were hosting and met with us before the show.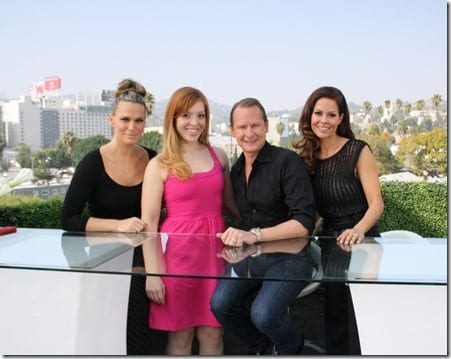 They answered our questions and we dished about what they expected (or wanted) to see on the carpet.
Brooke Burke said shoes never get their moment to shine on the red carpet.
And Carson Kressley hadn't even decided what he was going to wear yet!? He brought four different jackets and said he would decide last minute.
Molly Simms is 6 months pregnant and absolutely gorgeous.
They were all super nice and seemed like friends in real life
We also met celebrity chef Katie Lee. She created five recipes inspired by the  Best Picture nominees. After hanging out at the set and meeting the hosts we headed to the W hotel to watch the live red carpet show.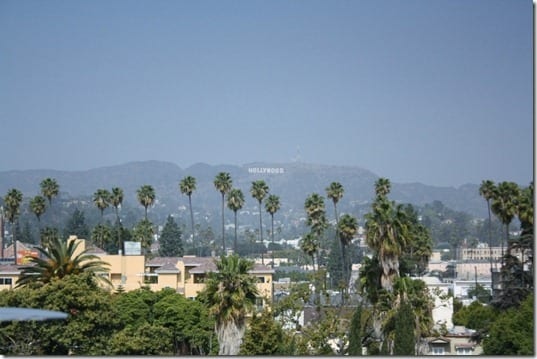 I loved this bedazzled ICBINB carton and have decided sparkly butter is the best kind.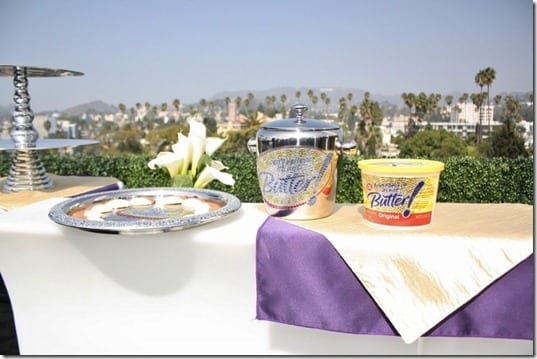 The stars enjoyed the food during the show and Katie Lee described each dish for them.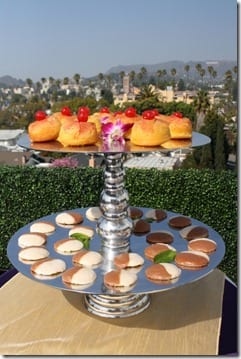 After fun on the set we hit up the hotel.
Our party moved in a very cool suite at the W
There was a little terrace right across from the Pantages Theater
And I grabbed a drink. I love champagne! Seriously, I made good friends with the bartender and he kept my glass full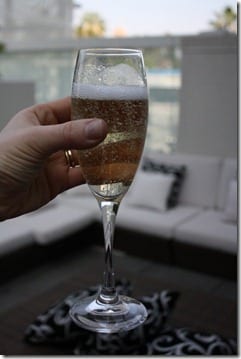 Added bonus: The champagne was from Domain Chandon my favorite winery in Napa (because they have sparkling wine!) Oh, and Ben and I visited there when we were super drunk on love so I remember it very fondly.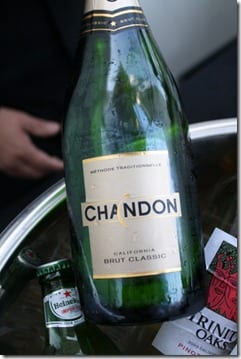 "Toast" to the red carpet!
And now I present the five recipes created by Katie Lee.
Pineapple Upside Down Cupcakes, inspired by "The Descendants"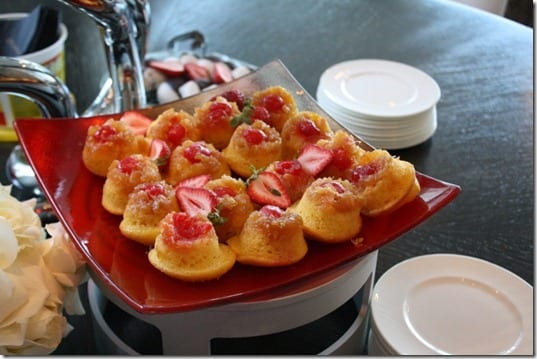 Chili-Parmesan Popcorn and Peanuts inspired by "Moneyball"
Brie and Spicy Apple Chutney on Baguette Toasts inspired by "Midnight in Paris"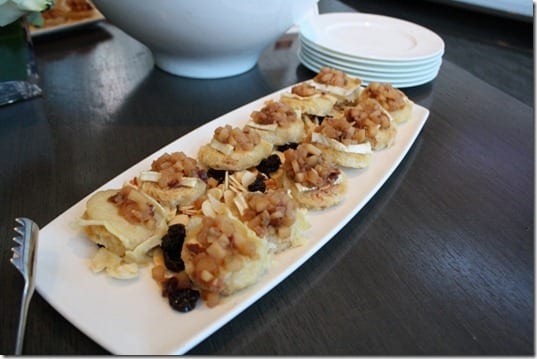 Unfried Chicken Skewers and Homemade BBQ Sauce inspired by "The Help"
(Katie Lee said she avoided making chocolate pie! Ha!)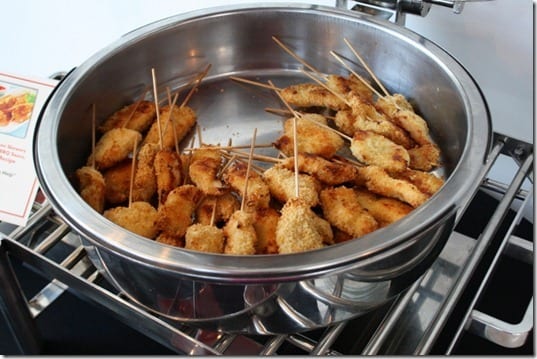 Spotlight Cookies inspired by "The Artist"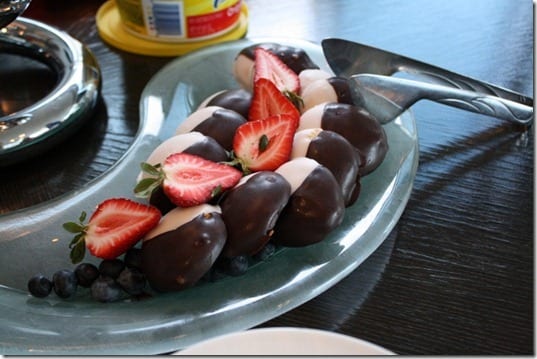 By the time we got into the suite it was almost 3pm and I was HUNGRY. I started with a little bit of everything.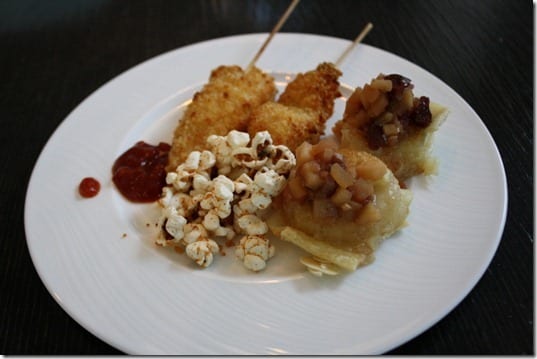 …aand went back for another chicken strip and fries. Numerous handfuls of popcorn were consumed too. Obviously.
I tried one cookie and one cupcake and then stuck to fruit. My grandma used to say you don't have to keep Lenten promises on Sundays. I know she made that up, but we're going by Grams' Bible today folks. God Bless her little heart.)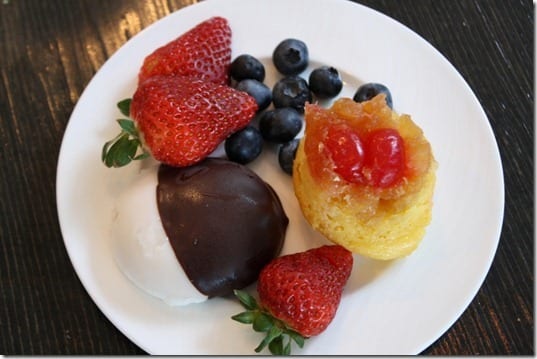 More champagne, please.
We watched the Red Carpet shows while enjoying food, drinks and makeovers!
Make-up artist to the stars, Terri Apanasewicz, gave everyone a personal touch up and tips. (After our event she was headed to do Marisa Miller's make-up for Oscar parties!!)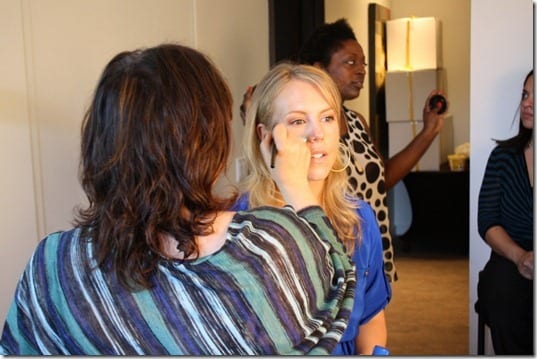 My dinner was kinda sad compared to the fanciness of my day. It was still good though! Leftover eggs with marinara and salad.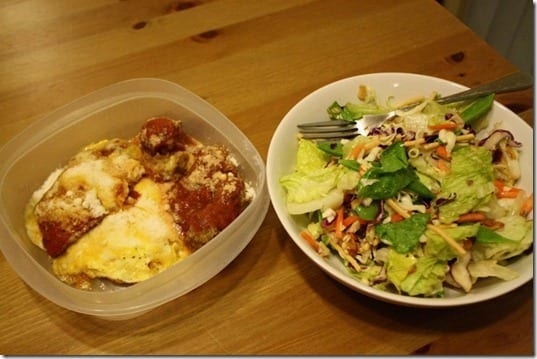 My new blogger friends:
· Fiona Chandra, Gourmet Pigs
· Lindsay Jones, Food Flirt
· Romy Schorr, Romy Raves
· Caryn Bailey, Rockin Mama
· Erika Kerekes, In Erika's Kitchen
· Chrystal Baker, The Duo Dishes
Now I'm watching the Oscars and sipping tea. Today was crazy! I'll do Sunday set up tomorrow…