Hello! I have the best GPS watch giveaway for you today. I'm super excited because:
A.) I've been using this Tom Tom Cardio watch since November and LOVE it.
2.) I don't think I've ever given away a running watch on RER – that's crazy considering I've given away everything else (including my dignity and self respect).
C.) It's going to help me achieve my running goals for 2015! #boom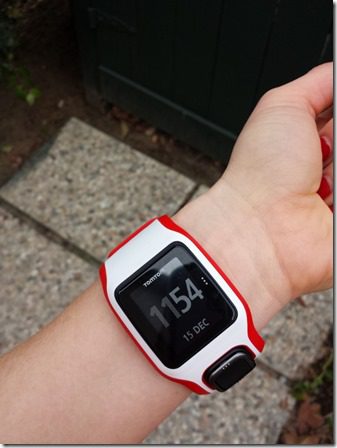 (A rep from Tom Tom sent me this watch when I was in Florida so it was still on east coast time when I took these pictures.)
What is awesome about the Tom Tom Cardio Watch:
1. It's a GPS watch that tells you Distance, Time, Pace, Calories Burnt and More!
2. It has a heart rate monitor that takes your heart rate from your wrist – You don't need to wear a strap around your chest!
3. This one is red and white, super cute. (It also comes in black/red and black.)
4. Easy to use.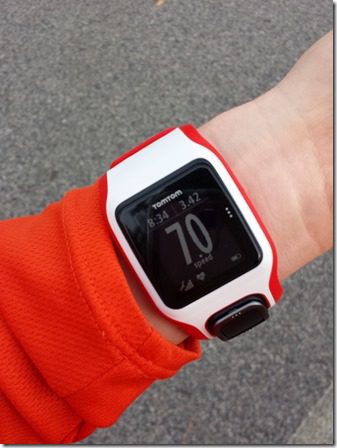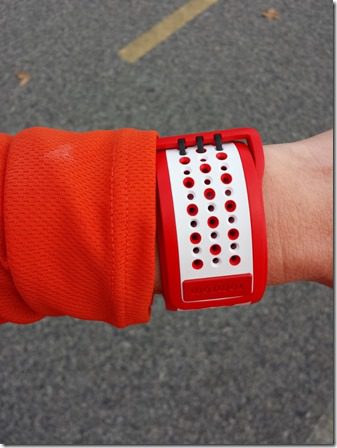 (Yes those are probably mocos on my shirt.)
I didn't PR in the marathon or half marathon this year so I'm kinda bummed. But I'm also looking forward to 2015 and thinking about my running goals for the year. I am ready to do the work and really make some PR progress!
It is going to take A LOT of blood, sweat and tears and I am kinda scared and  intimidated and second guessing myself… but I also don't want to live with regret and I know I can do it. So, I'm happy to have another tool in my running box that will help keep me on track!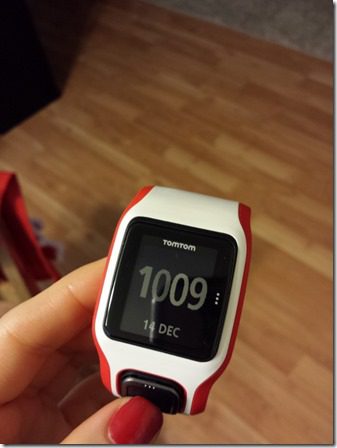 Tom Tom GPS Watch Giveaway
The lovely people at Tom Tom are giving one RER reader an awesome Tom Tom Cardio watch and healthy lifestyle package!
To Enter: Leave a comment on this post with one of your big fitness goals for 2015!
Closes 12/20/14 at 3pm PST. Open to all.
Disclaimer: This post and prize are sponsored by Tom Tom. All opinions are my own.
Run SMART Goals
Fill out this form to get the SMART Running Goals worksheet to your inbox!