I got a great reminder on how to run hills the other day and wanted to share.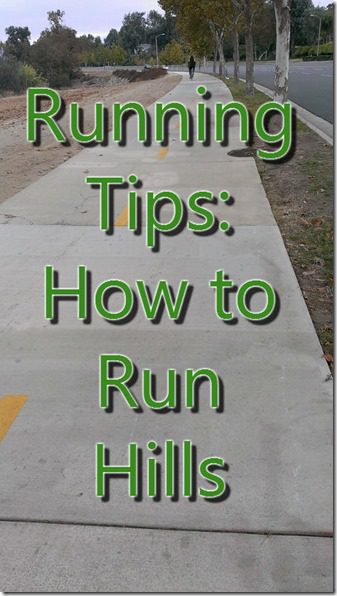 Running Hills – it's great for training, burning major calories and challenging your muscles. But it also kinda sucks, right?
Yes, yes.
Gravity is trying to keep ya on the bottom of that hill (or is that just how I feel?). But some great running technique will help make it easier.
Tips to Running Hills:
1. Stay light on your feet. Don't do a full foot plod up the incline – stay light on your forefoot and make light, quick steps.
I saw this "Just a little heel" reminder on the path I run – great tip! Most of your steps should be on your forefoot with a little heel to push if needed.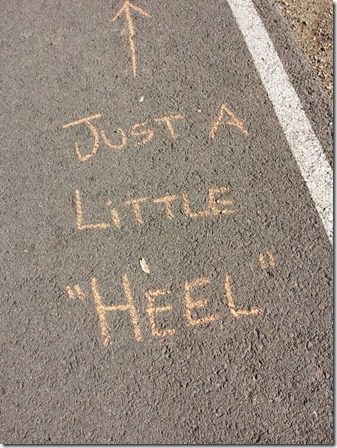 2. Look up! Keep your eyes on the prize and keep your head up and shoulders relaxed. Don't hunch over, but try to keep your upper body standing tall.
3. Keep even effort. Let the hill slow you down, but keep your effort the same. Meaning – if you're running at a "6" effort stay at that level while going up the hill and it's okay if you slow down. You'll make up the time on the downhill!
4. Pump your arms. If you keep pumping your arms your legs will follow!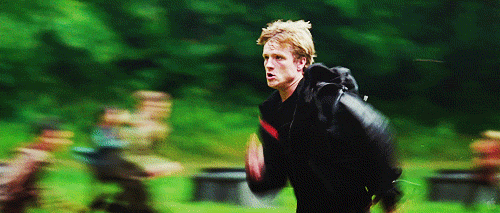 5. Scream: "I love hills! I love hills! I love hills!" as you run.
Okay, I don't know if that actually works but someone did that one time at a marathon and it at least made me laugh and distracted me from the hills I was running.
Happy Running!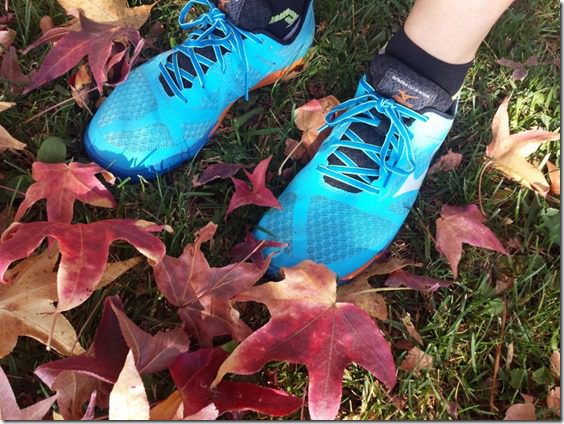 In other news… I'm like a grandma and am obsessed with butterscotch candy. Whatevs.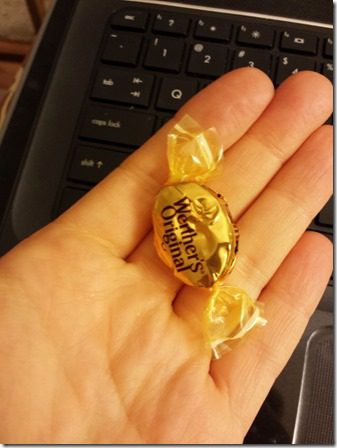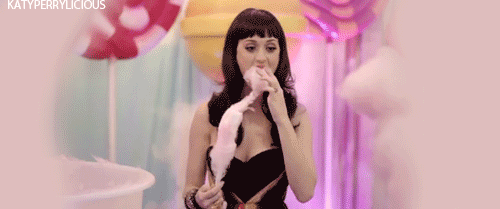 And I'm like a popcorn fiend because I can't stop won't stop popping a bowl every night.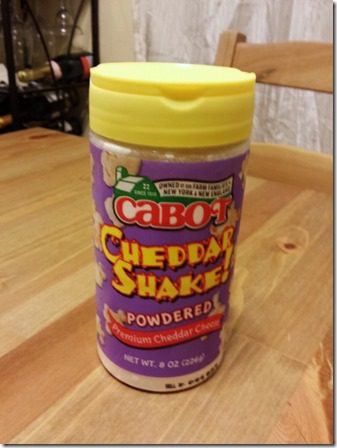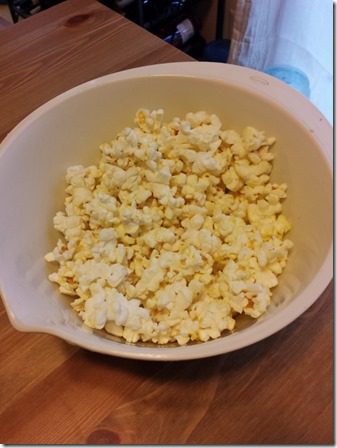 Today's 25 days of fitness challenge is to 'walk it off'. Squeeze in a 30 minute walk today!
Question: Hills – love them or hate them?
When can you fit in a walk today?