Hello! I have been running with the TomTom Spark GPS Fitness Watch over the last couple months. I've received a bunch of questions on how I like it, but I wanted to give it some mileage before sharing my thoughts.
Now it's time to talk about it…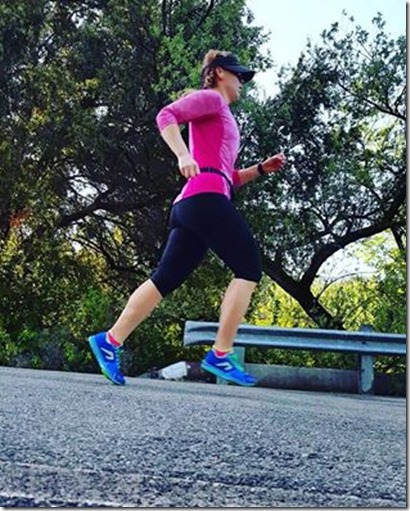 The TomTom Spark is different from a lot of other fitness watches because it can hold a lot of music and can be hooked up with wireless headphones.
This allows you to run without a phone / ipod and headphones for music. Boom! Or should I say Spark!
It's a GPS watch, music player, multi-sport tracker and heart rate monitor all in one.
Your playlist can be downloaded from iTunes or Windows Media player and put right on the phone. It holds up to 500 songs. That should be enough for a full marathon or two (or three).
The watch connects to your computer to upload the data.
Runners are often data people… I am not.
But I do appreciate when it's easy to see running stats. This info is important for training! (For people who are responsible about mileage and improving, not Monicans…)
I used the watch at the Jerusalem Marathon.
I was a little afraid it was going to have a hard time finding a signal since I was halfway across the world from where I usually turned it on for a signal. But it was no problem at all! The watch had a good connection and battery life the whole time!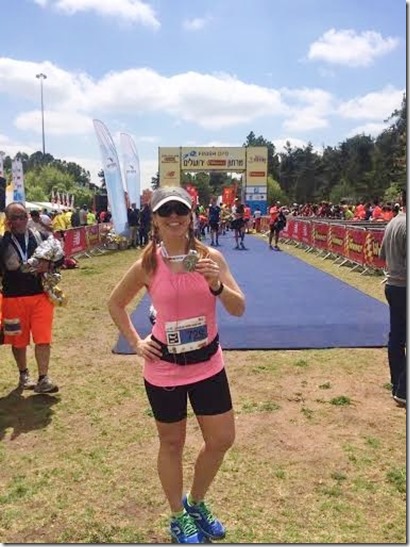 Since it can track heart rate you need to wear it like a normal watch with the face on the top of your wrist.
I've always worn my watches 'upside down' or is it backwards?
Anyway – for it to measure heart rate via your wrist you have to wear it the 'right' way.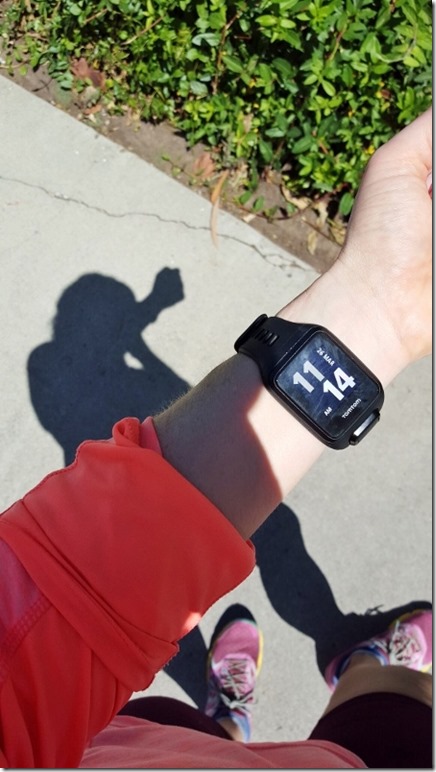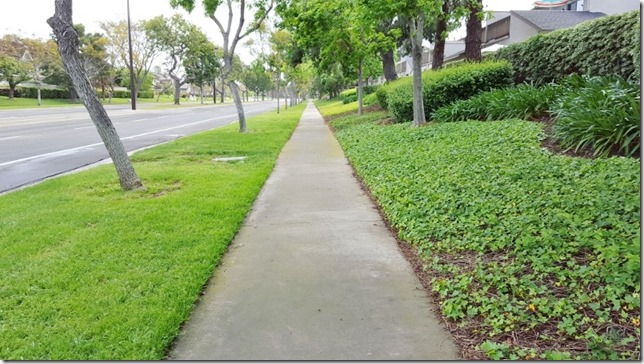 Overall thoughts on the TomTom Spark Fitness Watch:
It's easy to use. The readings while  I am running are big and clear. I have the watch showing me Pace / Overall Time / Mileage while I run.
The numbers are easy to read with a  quick glance. It has a great battery life (I used to charge my last watch every night but can go a few on this one).
And even though it's easy to read the watch is a good size (not so big you need a wheelbarrow to carry it with you on a run like other watches). I dig it.
The biggest difference between this watch and most others is that it can hold your music – so in theory you don't need to take your phone with you on a run (if you use it for music). I didn't use it this way so that wasn't super helpful to me.
*You can get the TomTom Spark Running Watch on Amazon here *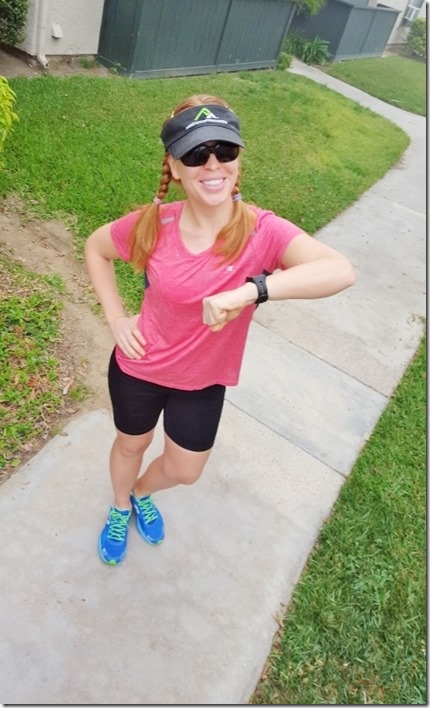 Question: What time is it?
Me: 8:42pm. PST.