Happy Friday! Are you doing the Friday Dance? No? Just me? Okay…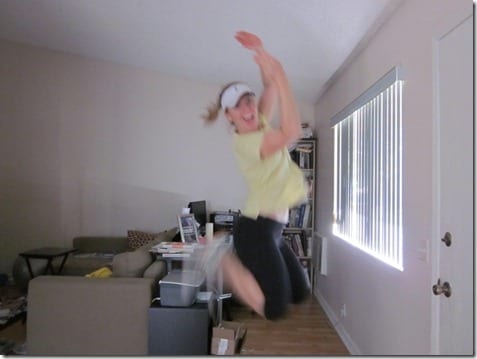 No dance? How about a "F" for Friday…
We are all out of almond milk so I had to use this chocolate soymilk in my iced coffee this morning. Darn
I stalled way too long to get out and run so my 6 miles today was a fail. On days I don't have to get to work early (I don't go in until 1pm today) I end up doing blog work in the morning. But, this is messing up my training
. From now on I'm setting my alarm for 6am and not getting online until after my run. Please hold me to this!
I got this question from reader Mary and wanted to address it here because I get similar questions a lot in the summer…
Hi! I love your blog- literally whenever I'm on the computer out of the 20 blogs I follow I ALWAYS look at yours first and probably check it every second I can haha! I wanted to emal you because when do you think it's too hot to run outside? I'm going away to nantucket for a week and I want to run on their bike paths but the temps are going to be in the 90s! Have you ever not run because you thought it was too hot- or what do you do to make sure you're properly hydrated?
When is it too hot to run? <- The answer to this is different for everyone. It depends on many things:
the humidity – Running in humid heat makes it a lot harder for your body to cool off versus dry heat.

if you have a shaded path to run on – Shade and a nice breeze can help you cope with the heat. If you have to run in the heat, find a shaded path.

what kind of climate your body is used to – I basically live in the desert. When I visit Ben's family in Florida the humidity hits me VERY HARD. I have likened it to swimming underwater. So even though I am fine running in heat, running in humidity kills me.

your hydration level

– Drink! And make sure you get enough salt  if you are a heavy sweater. I personally drink a TON and eat a lot of salt since I am sweatier than a

whore

deadbeat dad in church.

your current fitness level – If you are already fit it make be easier for your body to adjust. Don't try to bust our your first ever 4 mile run while on vacation in the tropics.
Now you asked if I have ever not run because it was too hot. First off let's get ish straight – I am ridiculous (but I think a lot of distance runners are). I ran on Marco Island, FL in June. It must have been at least 85 degrees with 99% humidity. Luckily, I didn't die. But since my body wasn't used to humidity or the stress of hanging out with my in-laws for a week I took it very easy on myself.
I feel I can run in 90 degree weather because:
I am a Southern California girl very comfortable in the heat
Have trained for many races over the summer months in the past few years
Drink water like a fish. (Also eat salt like an addict.)
Years of running have taught me to know when I need to take a walking break, that I won't run fast in humidity and getting dehydrated is miserable.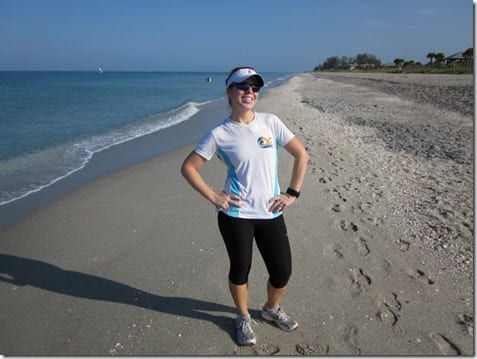 Tips for hot weather running:
Go slow. I've read 65 degrees is the ideal running temperature. Think about that before you push yourself when it's 90! I don't pay any mind to my speed when I'm running in temps above 80 – especially when it's humid.

Beat the heat – get up and run as the sun rises, before it has time to heat everything up.

Stay hydrated. Bring water or a sports drink. In California I don't bring water unless I'm running more than 6 miles. If Florida I take water to walk from the house to the car.

Wear light colors. Use sweat proof sunblock. Expect to sweat a lot.

Stick with shorter runs. 

There is a reason that there are no half marathons in Florida in the summer = people will die.

Harsh, but true. Keep your distance down if you're running outside or run on a treadmill in an air conditioned gym.                                                                     

Heatstroke is real.

Know the symptoms of heat exhaustion and STOP immediately if you feel any of them: "

Heat exhaustion symptoms include heavy sweating, paleness, muscle cramps, tiredness, weakness, dizziness, headache, nausea, vomiting, and/or fainting. With heat exhaustion, a person's skin may feel cool and moist."

From

Cool Running

Finally, I think runners build up a high threshold for pain and discomfort so if you feel too hot or just "off" don't run. Go with your gut. First and foremost,  enjoy your vacation! You have plenty of time to run when you get back.
Question: When is it too hot for you to run? What are your hot weather running tips?