By Monica Olivas
Christmas is only 40 days away! Time to get crackin' on holiday shopping. Here is a list of must haves for the runner in your life. If you are the runner in your circle feel free to anonymously pass this on to your friends and family for some inspiration
Top 10 Gifts for Runners
1. Running shoes or a gift certificate to their favorite running store. ($60-$130)
Tip: Runners need to wear specific shoes depending on their needs so you must get their usual shoe. Steal one and blame it on the dog, take it to the store with you to be sure.
2. Gift Certificates! ($10-$100)
Options: Certificate to their favorite restaurant. Can you say "carb-load"!?!?!
Fruit delivery boxes are awesome too. I received Harry and David pears last year and LOVED them. ($30-$80)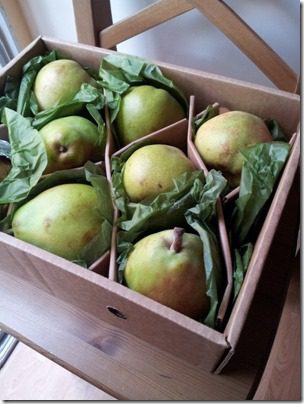 Or a Certificate for a pedicure or massage! ($20-$100)
3. GPS watch. This is a bit of a splurge so many runners drag their feet buying one. Luckily the price range on these is pretty wide so you may be able to find one in your budget. I used the Garmin 10 for the NYC Marathon and it's 'only' $130.00. My usual watch is the Garmin Forerunner 410.
Tina swears by the Timex watches for running and says they are super easy to use. Bonus: It comes in cute colors. $112.50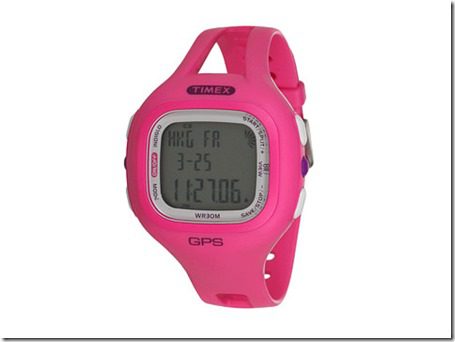 4. Running clothes. This can be anything from a sports bra to compression socks to a pullover. ($20-$150)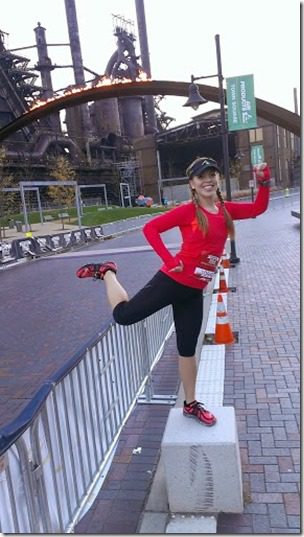 Champion sports bras (Tip: If you don't know her size, don't guess. Ask or get something else. Wishful thinking won't make anyone wake up with DDs.)
Right now my favorites are this long sleeve tee from New Balance. I wore it yesterday for fancy pictures.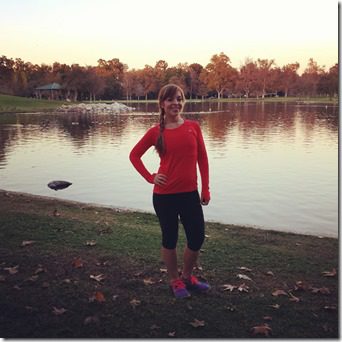 Capri season is here. I dig the Brooks Infiniti Capris and I always dig ProCompression socks.
5. Fuel or a water bottle. ($10-20) I dig Nuun and Clif Shot Blocks
6. Running accessories – Sunglasses, Hat, Visor, Gloves… ($20-$100)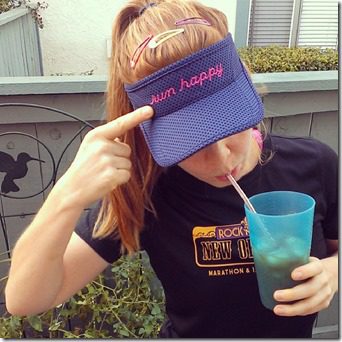 Tip: Touchscreen gloves are super helpful if your runner uses their phone or a touch screen watch to track time/distance.
7. Running Books ($12-$20)
I just received a copy of No Meat Athlete and I LOVE it. Full review to come, but I wanted to include it.
And this is an oldie, but goodie – Mile Markers is probably still my favorite running book so far.
8. Medal Hanger ($45-$100) My brother bought me my first medal hanger for Christmas a few years back and it was the best present I received that year.
Now my SportHooks RER medal hanger is almost full and I need an add-on bar (which is an easy, cheap way to extend the life of the hanger).
9. Jewelry. I love the "Run like the wind" necklace I received from Imua Jewelry.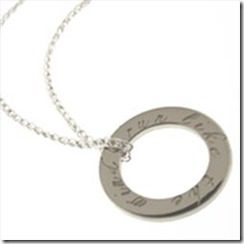 And not this "Born to Run" bracelet is on my list now.
10. Gift certificate to cheer at one of their races. (Free)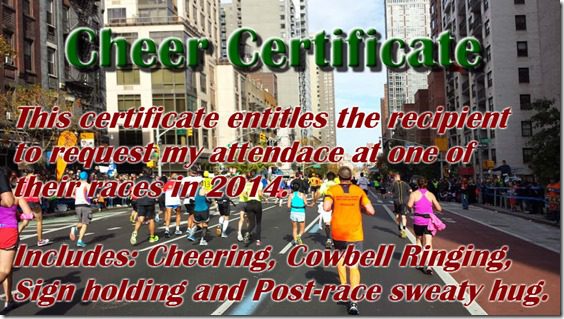 For a few more ideas check out my style cart:
Question: What's on your holiday wish list?
Disclaimer: Not sponsored, but this post contains affiliate links. That does not change how much you pay for the items. Thank you for supporting RER.