I saw two very powerful things on the internet this week. They both spoke to me and really hit home.
Body image is still an issue I struggle with. Probably always will.
We all have been told about the magic of Photoshop. We have been told not compare ourselves to the models in magazines because it's not 'real'. We have been told real women can be curvy and it's okay. We have been told to love and accept our bodies.
But it's hard.
It's hard not to compare myself to the gorgeous housewives. The girl with the perfectly flat stomach at the beach. The flawless model wearing the new running shorts I want. I bet she never gets chub rub…
First, Lily Myers' The Shrinking Woman poem.
"Watching the struggle I either mimic or hate her,
And I don't want to do either anymore
but the burden of this house has followed me across the country
I asked five questions in genetics class today and all of them started with the word "sorry".
I don't know the requirements for the sociology major because I spent the entire meeting deciding whether or not I could have another piece of pizza
a circular obsession I never wanted but" – Full text here.
Then, I read Lauren Fleshman's Keeping It Real post. She is a professional athlete. She is gorgeous. In her post she shows us her six pack. And then her cellulite.
Some days I think I have it together. Then, I have a bad day where I feel like I have as many issues as ever….with food. with relationships. with my thighs.
I have been told I am too LOUD. And bossy. And chubby. I am blessed enough to come from a family where my mother NEVER criticized my body or weight. I don't have snarky friends. I am very lucky to surround myself with people who love me just as I am.
So most of these labels I have placed upon myself. Right?
Since it didn't come from people around me I have always figured my pain is self inflicted. I told myself I was too fat, right?
Well, I am just now realizing it came from somewhere outside on some level. And I don't want to continue passing on that message. So I pass these pieces on to you.
Take what you need from this. Leave what you don't. Pass on the positive.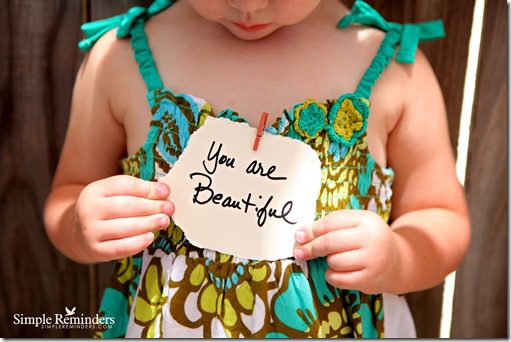 (source)