Every new year I (and most people) get pumped up to get healthier, maybe lose some weight and make  resolutions that will improve some part of their life. I recently updated my regular blog reads and have a list of the top 10 fitness blogs I'm loving now. Check it out…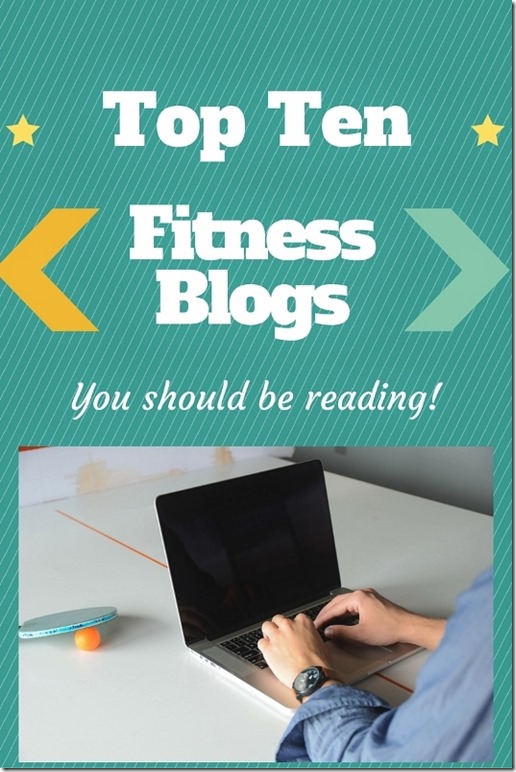 My Top 10 Fitness Blogs
1. Skinny Mom – This site has multiple writes and is more magazine style, not blog but I had to mention it. It has exercise and recipes and lifestyle articles.
2. Carrots N Cake – Tina is my friend IRL. But more importantly she is also a kick ass crossfitter with abs of steel (even after a baby). She makes healthy recipes, but also loves peanut M&Ms. A girl after my own heart.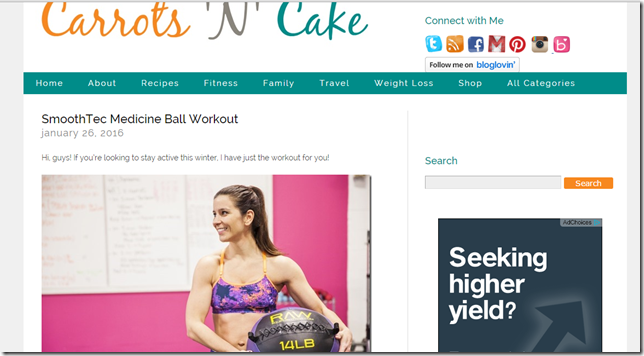 3. Fit Bottomed Girls – The girls have multiple contributors and tons of exercises and recipes.
4. Blogilates – Cassey is hands down the most popular fitness blogger of all time. Her Pop Pilates workouts are a force of nature and all things social media. If you are looking for some good calorie burning and toning check out her YouTube page.
5. Run to the Finish  – I actually don't read a lot of running blogs. (If I want to think about running I'll just text SR and she'll tell me to quit and take up golf or something.) But if I was to read one it would be Amanda's running blog. She has great running tips AND amazing travels.
Another great running blog option… Janae from Hungry Runner Girl. Legit the sweetest person in the world.
6. Women's Running Blog Section – (Disclaimer – I write for them too.) I love WR blog page because they have a bunch of running bloggers / running lovers write about their latest thoughts, tips, tricks, obstacles and more every week.
7. No Meat Athlete – Matt is a vegan runner. He has great e books on running, getting faster and tips of eating healthy vegetarian style.
8. Fitnessista – Gina is a personal trainer and group fitness instructor with two little ones. She has great food tips and an awesome 'Body after Baby' plan.
9. Roni's Weigh – This was one of the first blogs I ever read! Roni lost 70 pounds with Weight Watchers and blogged for years about that journey and maintenance. Now she is a super athlete and great resource. I appreciate that her advice is so down to earth.
10. Sarah Fit – Sarah just had a baby! Congrats!! She has great workout videos, diet tips and more. I've always been a fan.
You tell me – what's your favorite fitness blog???
100% mention your own if you want!!