Gnocchi is one of those things I will never make from scratch. But I love it! I love carbs, I love pasta, I love potatoes, I love gnocchi – you get it.
But I don't love spending hours in the kitchen making a mess. Luckily TJ's enables me to be a lazy mofo and still enjoy the foods I love.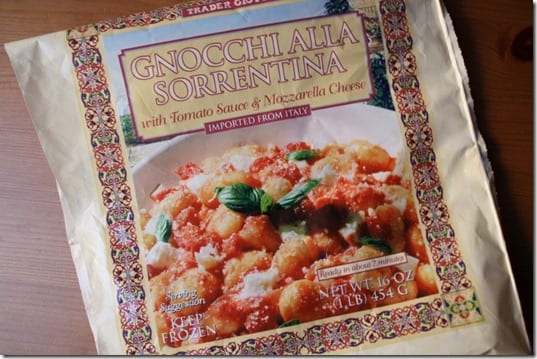 Okay, this isn't the best gnocchi in the world – hello, it's a frozen meal. But it does the trick. The TJ's gnocchi with the creamy white sauce is better tasting, but I don't remember how the stats look.
I paired it with green bean fries seasoned with TJ's 21 seasoning salute.
Today I didn't have a salad for lunch. Isn't that weird?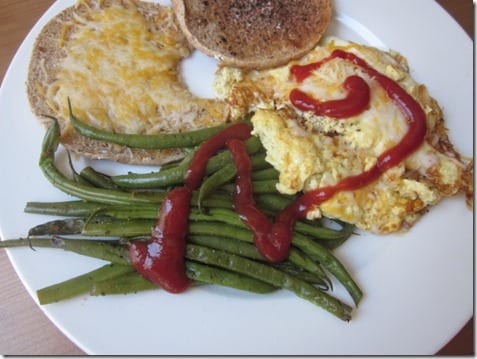 But, I did need something sweet and made cinnamon sugar toast. That's how you know it's still me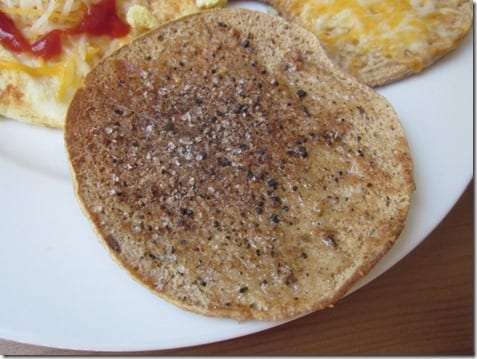 And I ate a ton of fruit and iced coffee.  See? I'm still the same girl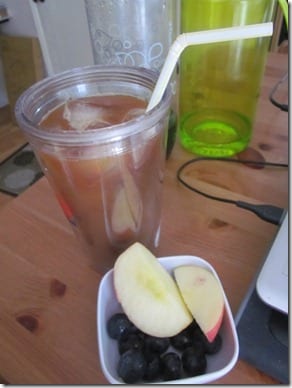 After work this afternoon I took a little stroll to Target to check out the free weights. I really want to upgrade my home gym (read: corner of the room where my yoga mat is thrown) but weights are so expensive! Boo. I checked the use sports good store and they don't have what I like.
The LAST Reach the Beach Team Off Balance video is up on YouTube. I'm sad to see this series come to an end because I had such a blast and wish I could relive it every week. Seriously when people ask me, "How was the relay?"
And I really mean it. I don't think I could recreate that weekend, those friendships and experiences with another team or other race.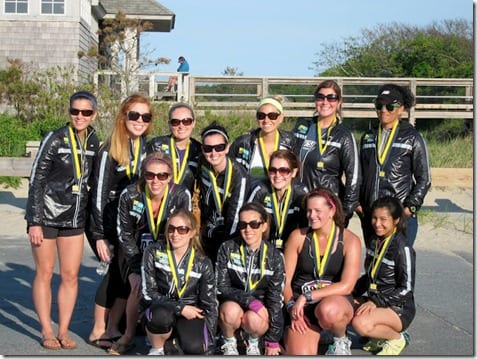 I ran hard. I got the world's biggest blister. I had a complete freak out in the middle of the night. I went to the restroom in 26 porta potties.I wore a banana suit and danced to "Call Me Maybe". I prayed I wouldn't poop my pants. I slathered sunblock on top of sweat and stank. I grew super close to girls that I normally don't see "in real life". I had the time of my life.
So I want to give one last BIG Thank You to New Balance and the Reach the Beach Relay team. And a HUGE Thank You to my teammates. It was an adventure I'll never forget.