Hello! Today was my little brother's 8th grade commencement ceremony. I made sure to be back in time so I wouldn't miss it. When he was little I loved helping to take care of him. He's one of my favorite people so I am having one of those – 'I can't believe he's going to high school' moments. Ha! But yeah.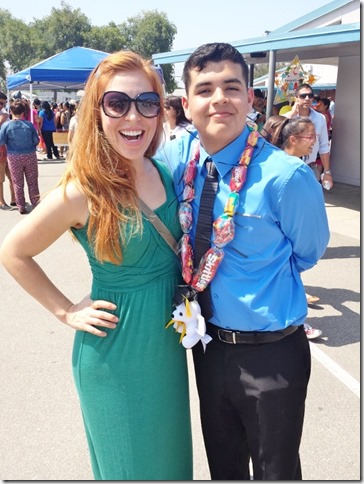 I'm in charge of making agua frescas for his party this weekend. I haven't made them before so wish me luck that I do a good job and don't ruin the whole thing and everyone gets dehydrated!
After the ceremony I headed back home to clean and unpack. I basically ran out of the house two weeks ago and left everything in shambles! So, I kept my lapper closed and just tried to get it together.
I also hit up Costco for some food essentials. I knew I wasn't going to want to cook dinner so I picked up a salad kit and California rolls. Costco saves the night!
I also picked up my FAVORITE …
And I know this seems super hard to believe, but I think Vegas actually likes me a tiny bit. I collapsed on the couch to be lazy and he came over to hang out by me…
Hey…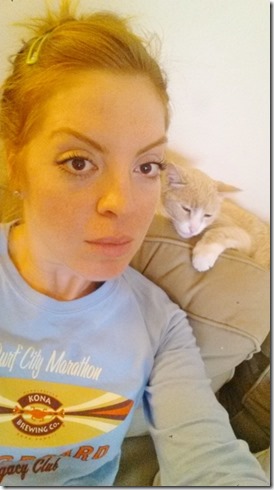 What's up?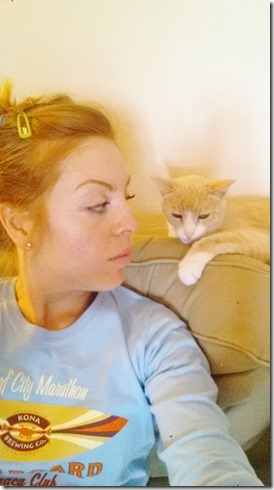 Love.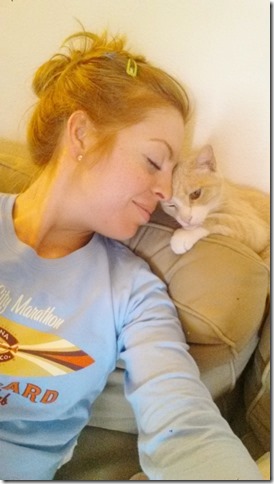 Question: What's your favorite thing from Costco?
Got any agua fresas recipes for me?