I often get asked how much money I spend on groceries. Sadly, it's more than I should and I don't even want to say. But, I also dominate "Manager's Specials"! Yesterday I got 3 different packages of veggies super cheap.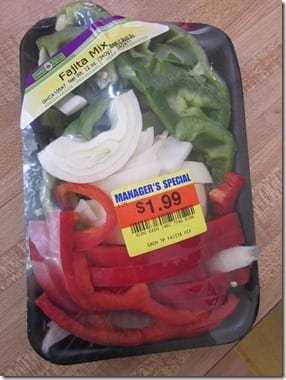 For lunch I cooked up the fajita mix in a pan with Lawry's until soft. Then, added a sliced up veggie burger for the "meat".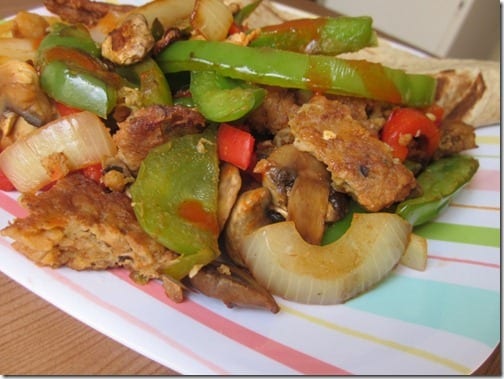 Served up with a tortilla and tons of hot sauce – it was like veggie burger fajitas! I also chomped on a ton of TJ's tortilla chips and a Chobani while cooking. I was an eating machine today!
Ben and I ran drove some errands today and made an important iced coffee stop first. We ended up at a small coffee shop, it was just okay (no DD though). Does anyone know what "pansa" means?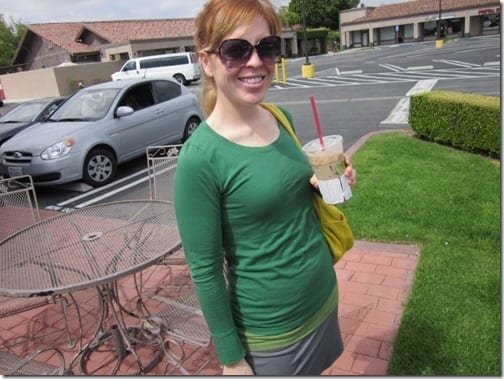 Pansita needs to get some spray tan going on asap…
On our way back home Ben voted on Thai takeout for dinner. I didn't want to eat out, but did steal some of his Pad See Ewe for the top of my salad.
The weekend before last I ran the Redlands Half Marathon and Bobbi got this kicka** picture of me! Thanks girl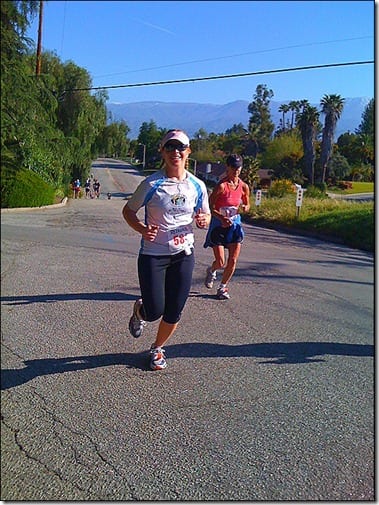 I may stay up until midnight to dig into my purchase of the year = mint n chip ice cream!!! That, or wait outside Yogurtland – I think they're actually open that late.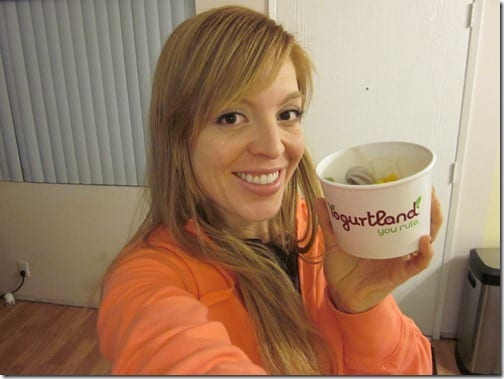 That is love.