This morning my alarm went off at 5:40am. Boo. I drank a big ol' iced coffee to ease the pain.
I'm still dreaming here…
I drove half asleep to meet my running group. Except today they weren't running. Instead we had a clinic on lower body stretching. I'm not thrilled I woke up that early to NOT run and let's just leave it at that.
At least the meeting location doesn't suck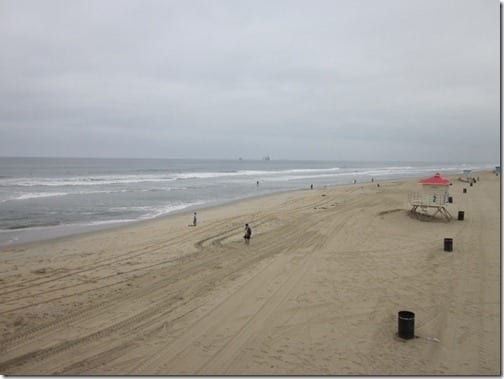 As soon as I got home I made pumpkin protein pancakes.
Why are pancakes so good?!?!?!
Last night Ben and I walked to a new Thai restaurant that just opened. We stopped along the way to smell the flowers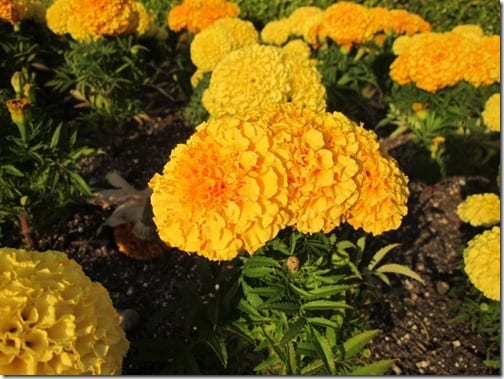 You would never know it by the name of the restaurant "Jumbo Thai", but this place offers brown rice and vegan dishes!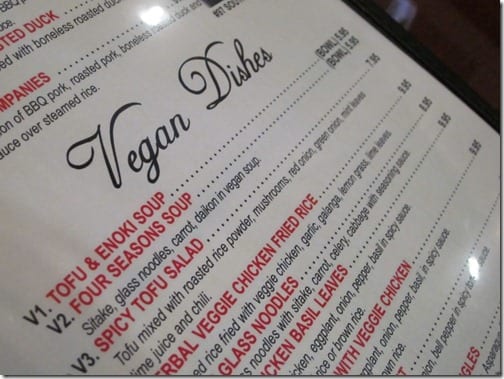 They really should have contacted a focus group about that name…
My date.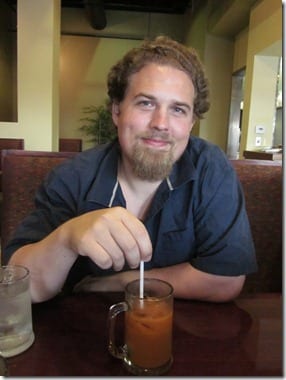 Double fisting.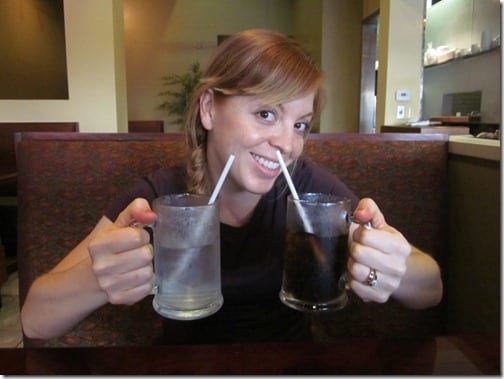 My dinner came with wontons and an eggroll.
I favored the soup over those appetizers.
We shared a salad with peanut sauce dressing. It was perfectly spicy and I loved it.
I ordered spicy eggplant with tofu and brown rice.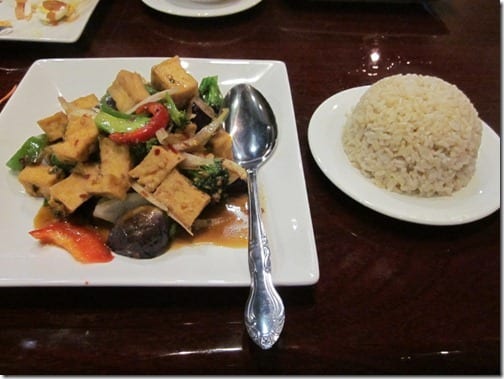 Ben got his fave, Pad Thai.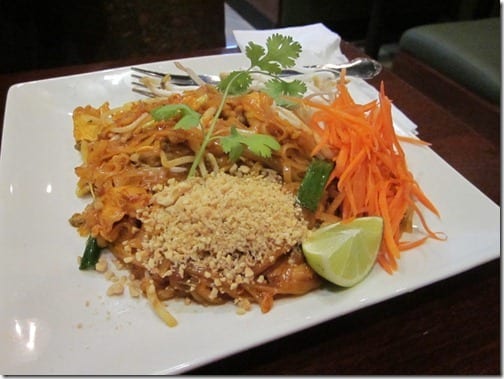 The walk home just happened to pass by a yogurt place. I couldn't resist… My 5 week challenge is not going well. But, I'm back on track today – only 33 days left!!
Since my group run didn't happen I'm hoping to get some exercise in with a walk and abs at some point today. And I'm going on record to say I'll run at least 8 miles tomorrow.