I meant to come home and exercise, but the day got the best of me and I opted to eat. Shocker not-so-much. I made a ridic salad…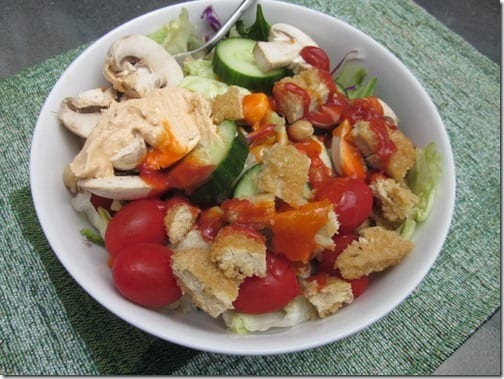 and also had a sandwich with it. A lot of food, but a lot of healthy food at least
Happy mistake – I left my Vitamin water in the freezer too long. It ended up being like a slurpee (which I love!).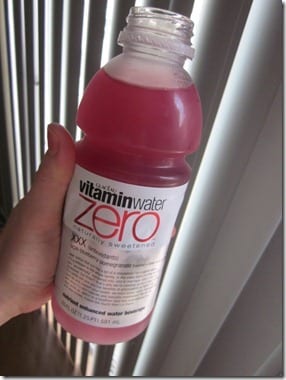 The secret to enjoying Amazing Grass? Super super cold almond milk.
I have to admit that I haven't made the bed today. But, that's mostly because someone decided to sleep in – all day.
This isn't a weird camera angle, this is how he sleeps – in prayer pose.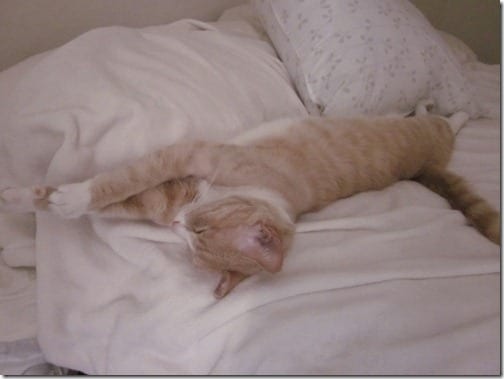 I finally took a walk and came back starvin'. I had 2 pieces of toast with cream cheese and mango butter = AMAZE.ING.
Dinner – I'm thinking popcorn, a smoothie and a Vitatop but Ben is trying to get me to make a stir fry. I don't know.
Search me Saturday!
I love looking at the searches people use and unfortunately for them, end up at my blog.
Here are a few of the searches for this week and some notes to the searchers:
im a hoarder t shirt (Note to searcher: You probably don't need another shirt)

im going to die (Note to searcher: we all are)

binge so much run eat repeat (Note to searcher: Don't judge)

"I crapped myself" (Note to searcher: get off the computer and clean it up)

what if I don't run the entire 5 k (Note to searcher: Don't worry about it)

ice cream before a run? (Note to searcher: We should hang out)
And EVERY SINGLE DAY multiple people find RER by searching "big butts".
Note to searchers: Yes I have one, but I don't think I sell what you're looking to buy…sorry.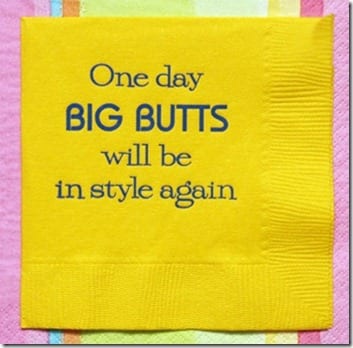 (source)
I can only hope.