I somehow convinced Susan to take a walk with me this morning. We were both feeling pretty rough from last night, but still wanted to stretch our legs.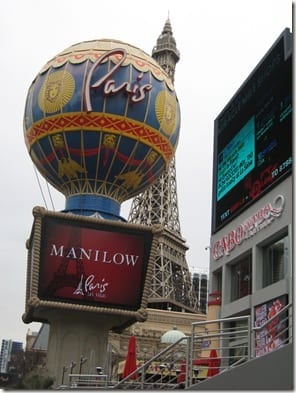 We walked from our hotel up the strip a bit. It was nice and cool out.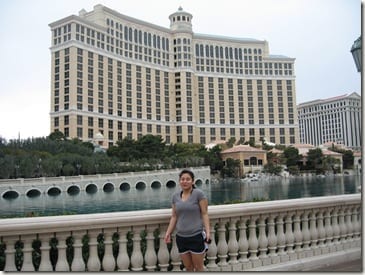 Susan wanted to walk by Serendipity – she really really wants to eat there later so we scoped it out. I don't know what I'm doing here…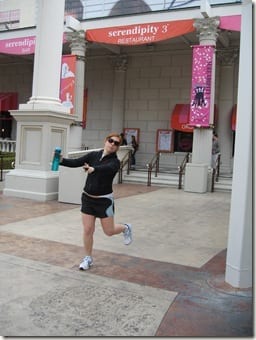 Before our walk I ate a bunch of cereal and a banana. But it did nothing for my hunger for some reason 🙁 I needed some milk for protein or PB for fats.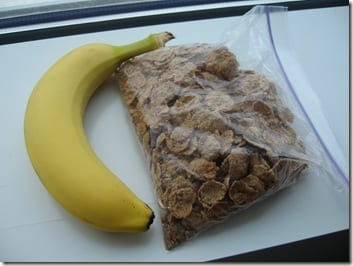 I did slip up and eat a cookie last night. Susan specially ordered this cookies for my bachelorette too. They aren't just cute – they taste great too! The one I ate was in a more "colorful" shape and a lot bigger (like as big as my hand, but the shape of a naner if you will).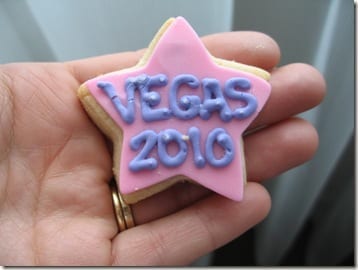 I love this statue and had to get a picture of it. I love old paintings and sculptures of Venus because they are so curvy. This is my body image role model 🙂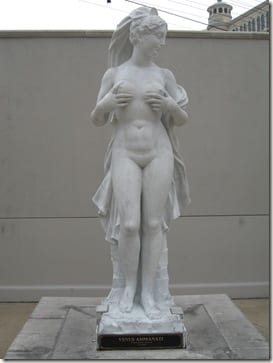 Okay, now we're off to explore a bit before some relaxing. My feet are still killing me from last night and my knee hurts too. Boo.
I need to get it together!