Welcome to Vegas 🙂 I actually had never flown into Las Vegas before. So this was a weird change from driving up with a bunch of friends.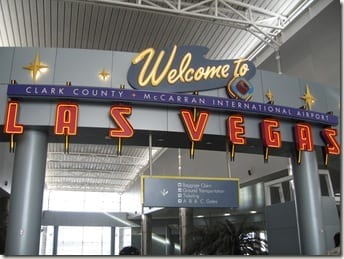 As soon as you get off the plane there are slot machines. Feeling lucky?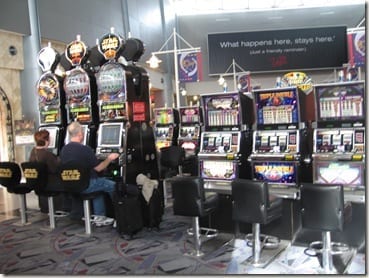 I had some time to kill before my ride was picking me up, so I grabbed a smoothie with carrot juice, mango, strawberries and bee pollen for a pick me up at the airport.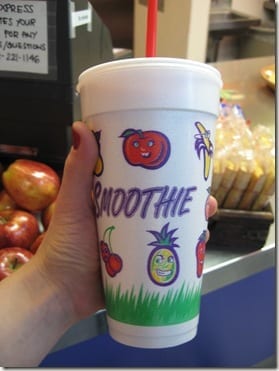 Then, we were off to the Hard Rock Hotel! I've hung out here before, but never stayed. We stayed in the new tower here and it is nice!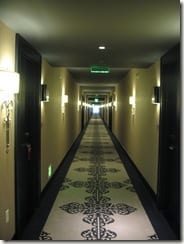 The Room pics –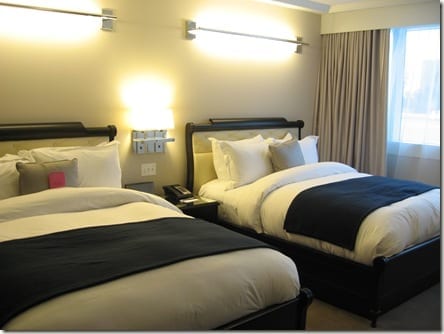 I don't know why, but I love when rooms have a couch.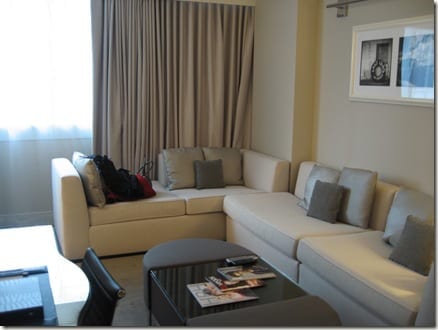 The Bathroom is very spacious and has a bath tub and shower.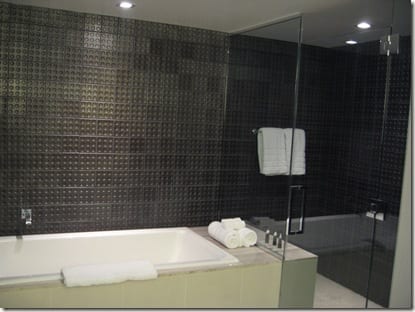 For dinner we wanted something in the casino since we were hungry and everyone was tired of driving around. We went with the Pink Taco.
Mexican restaurants should always start with chips 🙂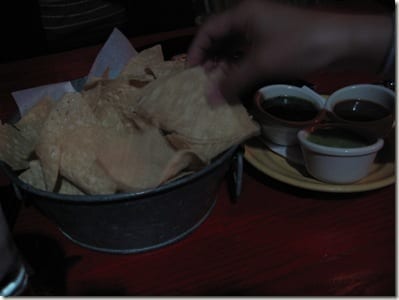 I got a random big salad and ordered a side of homemade tortillas. I love fresh tortillas! The salad was just okay though. If I am ordering a veggie salad I want a lot of beans and guac on it to keep me full.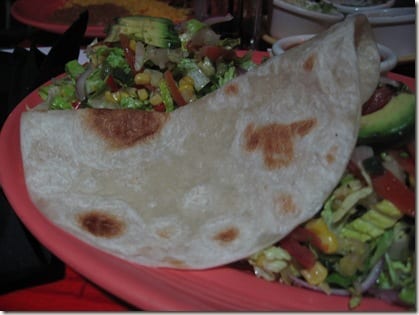 Then, the 20 layers of make-up application began…
It was a very fun night, but I'm currently trying to make my headache go away. Wonder what it's from? Since it is a bachelorette party Susan made special shot glasses for everyone.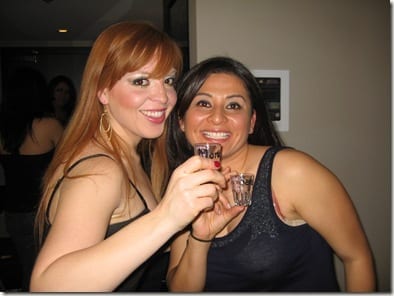 Here is the whole group! It's tough trying to keep 12 girls together. But I don't think we lost anyone. I should probably confirm that though 😉
I'll be back in a bit 🙂