Hello! I had a great run this morning – went out for another tempo attempt. I was on track to be faster than last week, but my Garmin died at 9.5 miles. I did 10 and was cooling down the last mile at that point. Bah.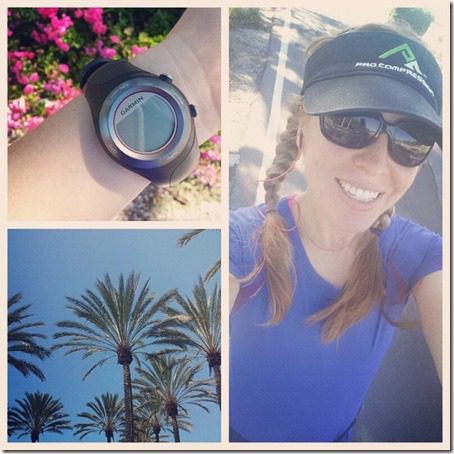 In happy news… I have a 'recipe' for Watermelon Sangria that just changed my life.
I put 'recipe' in quotes because it's not technically a recipe according to the National Recipe Commission as that requires Pinterest quality photographs and 84 steps.
But this drink did make my weekend and Monday night significantly better.
This Watermelon Sangria Recipe is in honor of Drink Watermelon Day – it's a real day July 24th!!
Even Beyonce celebrates.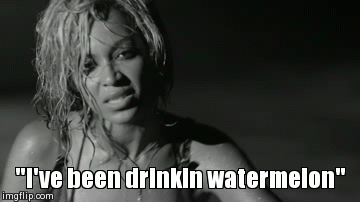 Watermelon Sangria.
Ingredients: 2 bottles rosé wine, 2 cups chopped watermelon (chopped per my technique), 1 bottle sparkling wine or champagne.
Combine wine and watermelon. Let sit for a few hours. Add sparkles. Drink.
Repeat.
Question: Do you have a favorite 'adult' beverage? What is it?
Disclaimer: This post is part of my long standing love and partnership with the Watermelon Board. All opinions are my own. Please drink responsibly.