Hola! I took my morning snack to the coffee shop to go with my iced coffee – cherries and cheese. I think I may be obsessed with both this week as always. Why aren't cherries cheap and in season all year?
I was going to document all my eats today but my sandwich disappeared before I remembered to take a picture. I'm still sharing this mess so I can relive that amazing salad for another second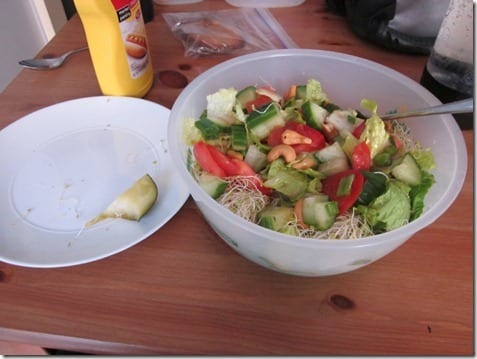 Oh, and I almost forgot I taped Ask a Monican #27 yesterday!
Monica from Run Eat Repeat answers:
1. How do I keep running interesting if I'm not training for a race?
2. Tips to lose weight when the scale is stuck?
3. What is your favorite ethnic food?
Email me with Ask a Monican questions – runeatrepeat at gmail dot com. They will be anonymous unless you ask me to share your name
Weight loss Wednesday – Working out at home
I know not everyone wants or needs to lose weight, but we should all be exercising. But some days it's hard because…
 it's too rainy to go to the gym
you worked late
your walking buddy cancelled
you don't want to!
they don't have your favorite class at the gym today…
Well, you don't need a gym to get moving – you can workout at home and it can be fun! Promise.
You know how I know? Because I had a blast Zumba-ing in my living room today.
A rep from the newly launched Yahoo! Shine Get It Guide sent me a Zumba fitness party pack to get my workout on at home.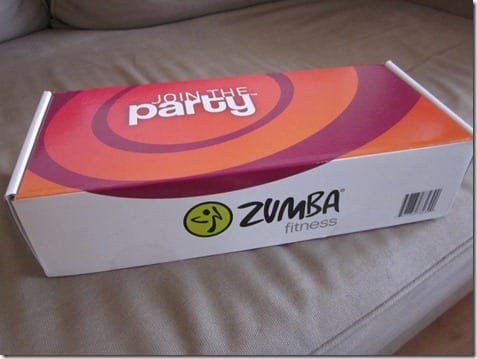 The pack came with the illusive Zumba maracas toning sticks I've been wanting since I got the Zumba bug! I have been bopping around with these like a Mexican jumping bean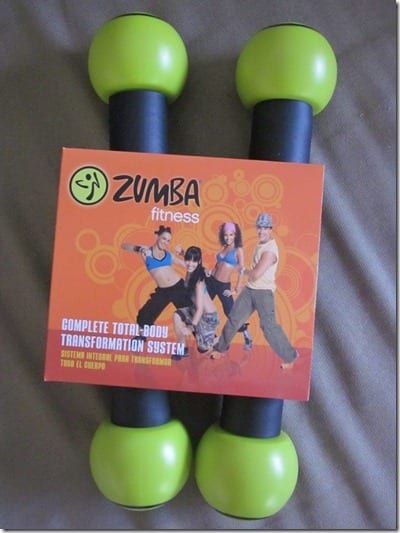 I can understand if you're not a big fan of Zumba at the gym because it's fast paced choreography with a room full of strangers. I get that.
But, the great thing about this (and most other fitness dvds) is it breaks down the basic moves first. So you can learn at your own pace without worrying if the lady behind you thinks you are embarrassing yourself and your entire family with those two left feet.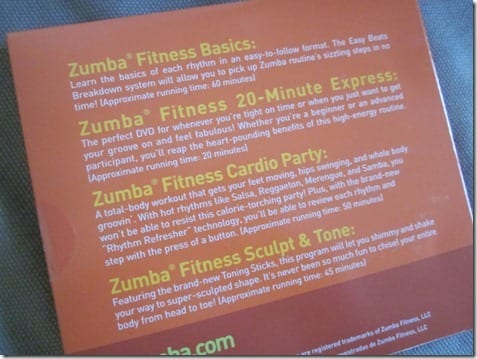 Want to get your workout on at home? Yahoo! Shine Get It Guide is giving one lucky RER reader a $25.00 gift certificate to Amazon to buy the workout dvd of their choice!
To Enter: Leave a comment answering…
What is your favorite exercise DVD or class at the gym?
Contest open to residents of the US and Canada. Contest ends 1/26/12 at 7am PST. Yahoo!Shine sent me the dvd pack to review at no cost. All opinions are my own.