Weight Loss Wednesday. Let's do this.
First. Thank you all for playing along with my April Fool's joke yesterday! Let's remember that this site is never ever ever to be taken seriously. I don't even exist. "Monica" is actually a 24 year old guy in Australia just f-ing with you.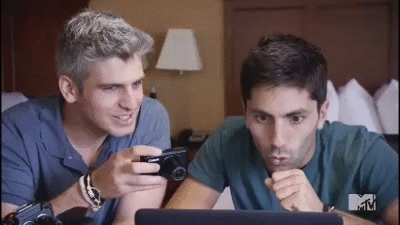 In other news… I guess Google played a joke on users yesterday and added David Hasselhoff photobombs to some of your pictures!
So, when I went to look at my photo album for a new post I found these!!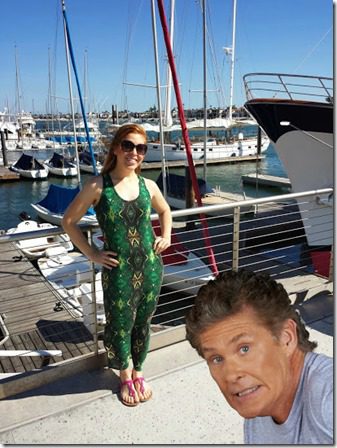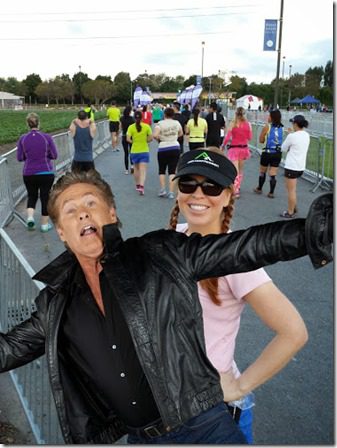 This one in particular made my life because it's my running pose and he has a fun pose too: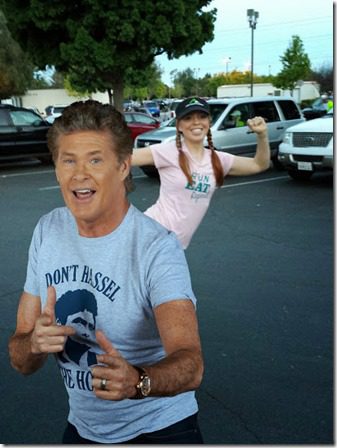 Check out the best April Fool's Jokes of 2014 here.
Weight Loss – Focus on What You're Doing RIGHT
I recently a read an article on Weight Psychology that says the #1 problem with the diet mentality is that we focus on everything that is NOT WORKING and ignore the things that are working.
"Everything done "right" is taken for granted and ignored.
Everything done "wrong" is catastrophic and focused on."
The writer goes on to state that constantly pointing out what someone is doing WRONG breaks them down. Same goes if you are doing this to yourself mentally.
For me this really hit home. Lately I've been struggling with afternoon snacking and night time eating again. I'm so frustrated with myself. I'm gaining weight. I don't feel comfortable in my clothes. I don't like looking at pictures of myself. And yet it's still something I can't 'just stop'.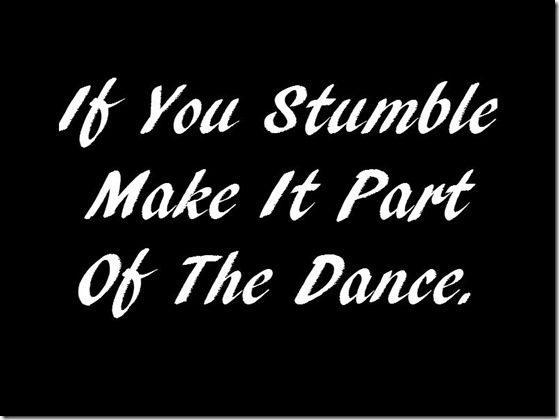 To make it worse I focus on every time I mess up! At the end of the day I go through all the 'bad' things I did/ate that day.
Um, Monican. I ate healthy food too. And I probably ran.
And I take vitamins. And get enough sleep. And drink a lot of water!
We should give ourselves credit for the positive and build on that. Encourage all the things you are doing that are good for you!
Yes, we still need to work on our bad habits, but that doesn't mean the good ones should be taken for granted – those take work and we're doing it!
So, today I challenge you to focus on your healthy habits. It doesn't matter who you are or where you on your life journey – we all deserve credit for the good things we're doing!
Do you exercise regularly?
Do you eat your vegetables?
Do you drink enough water?
Do you take care of your mental health?
Question: List 3 of your healthy habits!
EVERYONE. Do it.
You deserve a pat on the back!