Hello! How are you? I'm good and no longer covered in paint! Okay, there is a tiny bit I saw in my hair this morning but that's it. Go Monican! But before I deal with that paint I have a running related question for you – check it out below and let me know!
I'm still putting the kitchen back together and really trying to only keep what I need. The #1 thing I need in my kitchen everything is…
Any guesses?
Predictable.
But seriously – how do people organize their tupperware lids?  The containers stack nicely, but the lids are just thrown next to them.
Any tips on this? I prefer tips that don't require me to be crafty or organized or not cuss… thanks.
Running
This morning I hit the pavement for 10 miles. It was a good run, but I was supposed to do a little more. I had to cut it short because I needed a quick bathroom break and once I was home I decided to call it a day run and get to work.
Around mile four I spotted a driver's license on the path (not pictured because I didn't want to share personal info). I stopped, picked it up and looked around for the owner of this lil plastic square. Hmmmm.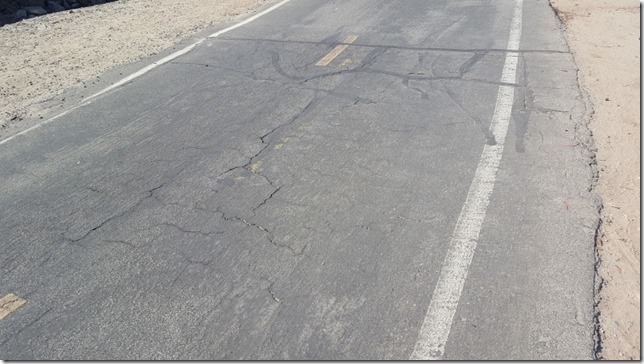 There were a few cyclists that passed me in that time, a lady walking a dog and two ladies chatting away while power walking. But none of these people were missing their IDs. I wasn't sure what to do with it – on one hand I would hope  someone nice picked it up to find a way to get it to me.
But really I'd prefer if they just left it where they found it because I know as soon as I realize it's gone I'm going to trace my steps to find it! And how do you even find someone based on their ID? It doesn't have their phone number and googling someone doesn't bring up their personal info.
** As I was writing this I realized I could read their address and take it to their house ** How dumb! That just occurred to me.
Anyway in that sweaty minute I knew I'd hope my ID was where I dropped it so I propped it on a rock near the path as visible as possible and hoped the lady passed by again and saw it.
What would you do? What would you want someone to do for you??
Random Monican Stuff
Let me tell you two other super random things about me since I took pics to document…
1. Kombucha makes me feel drunk.
Okay, not full on drunk but buzzed for sure. When I start to get a little tipsy my body aches – does this happen to anyone else? I think it's because I'm so nervous all the time as soon as I relax it's almost an ache. Ha! <- That is such a weirdo thing. And it's me.
2. I sometimes take pictures of things that remind me of someone and send it to them. The other day I took a pic of those jalapeno snack things at Costco and sent it to my dad.
Last week I took a pic of this redheaded Olympian from Canada. When he came on the screen I was like, "That's my brother!" and I took a pic and sent it to him. I love it because I'm sure it annoyed him. Our entire lives people say we look like another redhead just because we have the same color hair. But this kinda does look like him from an angle…
Question: What would you do if you found an ID on a run?
Does kombucha make you drunk?
Do you take pictures of look-alikes of your family?