Hello!! How's it going? What are your favorite part of the month? How much did you run? How much did you eat? Why am I asking so many questions? Maybe it's because I need a friend?
Anyway. Let's talk about what I ate this weekend and the best of November!
First – I ran the Lexus Lace Up Reindeer Run Half Marathon this weekend. It's in Riverside. Santa's there. Recap coming soon.
What I ate this weekend – or at least the highlights…
Friday Night – I went on a date. With a guy that I see on a regular basis. We had Thai Food – it's my favorite.
And we tried a new dish the restaurant is known for – fried eggplant with chicken.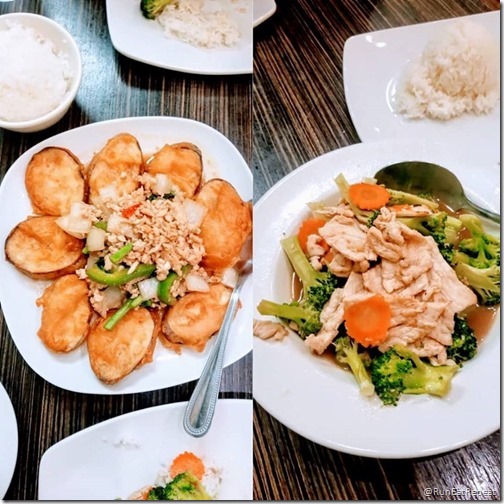 Date night dessert – fro-yo forever.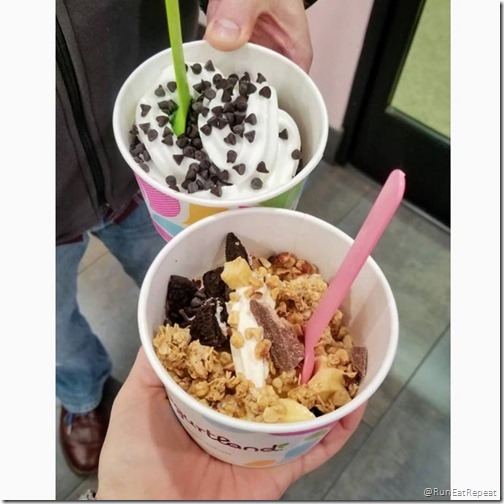 Saturday fun…
We went to the Great Park in Orange County. It's a big park in south OC that I haven't really explored – until recently. I ran there one time and this was my second lil visit.
We wanted to go up in the Hot Air Balloon but it was closed because of wind.

I always see this HUGE orange balloon in the sky as I'm living my lil life (read: going to run or going to Costco to get pizza). I don't know if it counts as a real hot air balloon because it doesn't go anywhere – just up and down. If I ever get up in it I'll share more.
On the way home I saw a sign for some new construction open houses insisted we stop.
I love looking at new construction houses!! They're perfectly furnished and smell like fancy people. I wanted to share the tour in a story but ended up mostly capturing my wide eyed reaction. Ha!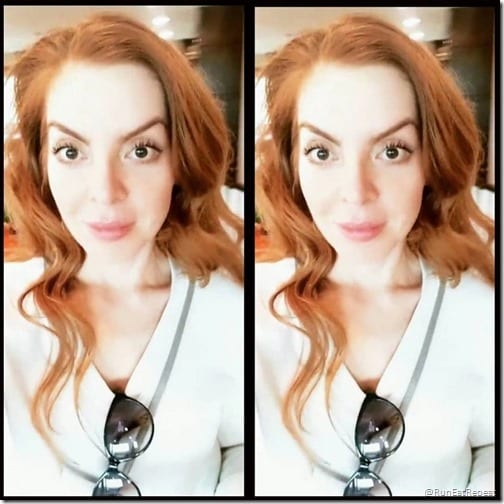 After the half marathon on Sunday…
I went to see my brother, SIL and nieces. We went to church and then lunch. Their church also had coffee and a bunch of pastries and treats! God is good.
Important side note –
I was pretty excited the place had Coke Zero. I love Coke Zero. I can't drink Diet Coke anymore!
And every-time I go to a restaurant I ask, 'Do you have Coke Zero?" and 89% of the time they don't and I just ask for water or tea.
I think it seems a lil high maintenance to my bf (oh and he prob thinks diet soda is bad for me) but I'd rather die an early death and happily drink poison than deny myself happiness and be smug. And I'll keep asking even though it seems like it's a 1 in 10 chance that they'll have it because it makes me so happy.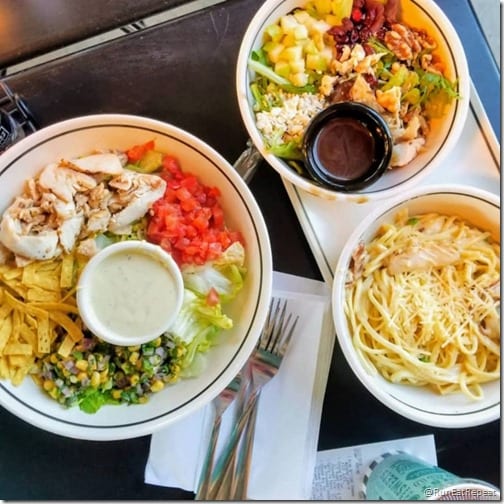 And finally I had a cookie as my lil victory lap / post-run treat. I love cookies. And ice cream. And cake – chocolate cake. (I'm hungry)
Oh – and it's National Cookie Day!! Are you having a cookie today?
November Best Run Eat and Repeat posts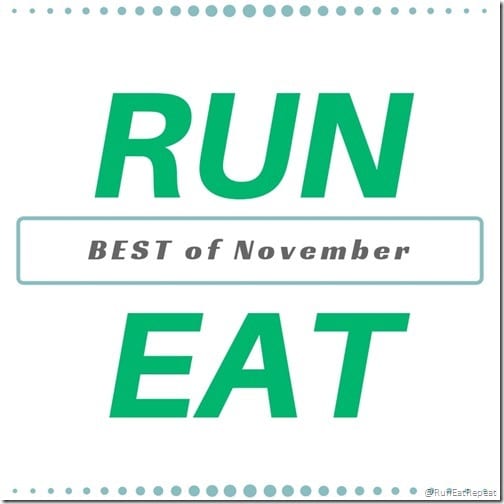 My Favorite RUN
Ahh!! This is hard because I ran the Rock N Roll Las Vegas Half Marathon and it's so fun running down the Strip!!
Then, I ran the Lexus Lace Up Palos Verdes Half Marathon – it's so gorgeous right on the coast!!
I say it's a tie.
Rock N Roll Las Vegas Half Marathon
Lace Up Palos Verdes Half Marathon –
I was going to recap this one on the podcast and now I have the Riverside half to recap too! So it's coming soon. But there's a mini-recap on my Instagram post AND I gave a bunch of shout outs to other runners on IG.
My Favorite EAT
4 Ingredient Baked Brie Recipe 
This is my new favorite thing!! It's so good and so easy!
My Favorite post I'd like to REPEAT
I think the Minimalist Christmas Wish List is super helpful
And with the Vegas half recap post I shared – What to Eat for a Race Late in the Day video
Question: What was the BEST thing you did / saw / ate last month?