Hello!! During the Run Faster 5 Day Challenge I mentioned that it's very important to have the right gear. Well, not just the right running gear – but the best gear for you. This means gear that fits you properly, is weather appropriate, doesn't give you blisters/chafing issues, doesn't have to be adjusted several times during a run AND makes you feel confident.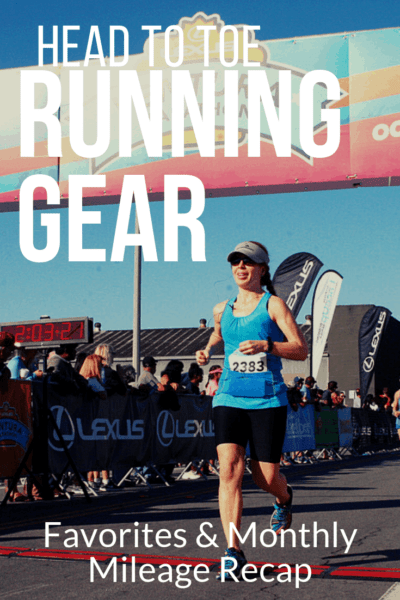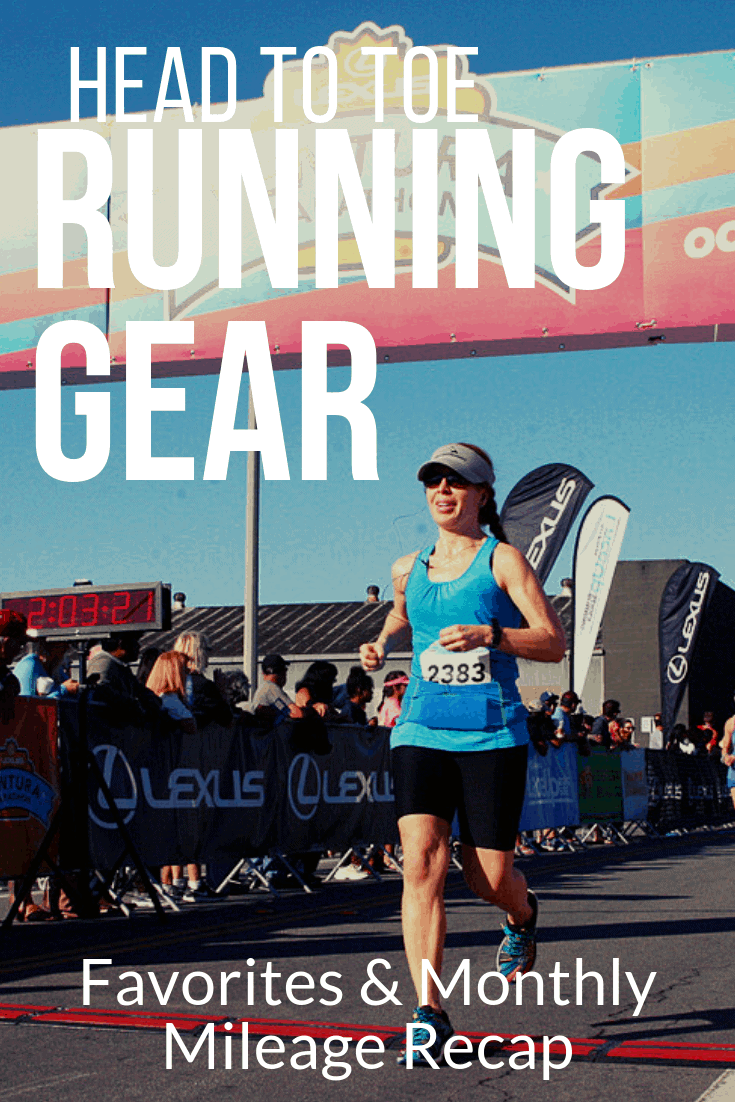 I'm sharing the gear I'm wearing right now. This is what works for me. You should wear what works best for you. Simple, right?
I'm listing my favorites because:
 I've been running for 10 years now 

 I'm big for a runner so the gear that might work for someone thin – often doesn't work for me. And if you are shaped in a similar way I can let ya know my tried and true clothes recs.

I'm training for a marathon so I'm running a lot of mileage in this gear.

Quality running clothes & shoes are expensive so I hope I can help save ya some money by investing in stuff I've test run.

I get a lot of questions on what I'm wearing and where I got it. 

I have a small chest and most sports bra round-ups are all about larger chested picks. But I hate bouncing while running so I swear by my faves. 
What I'm Wearing to Run in August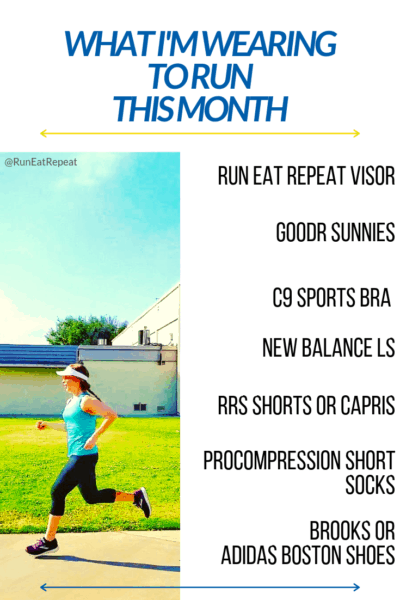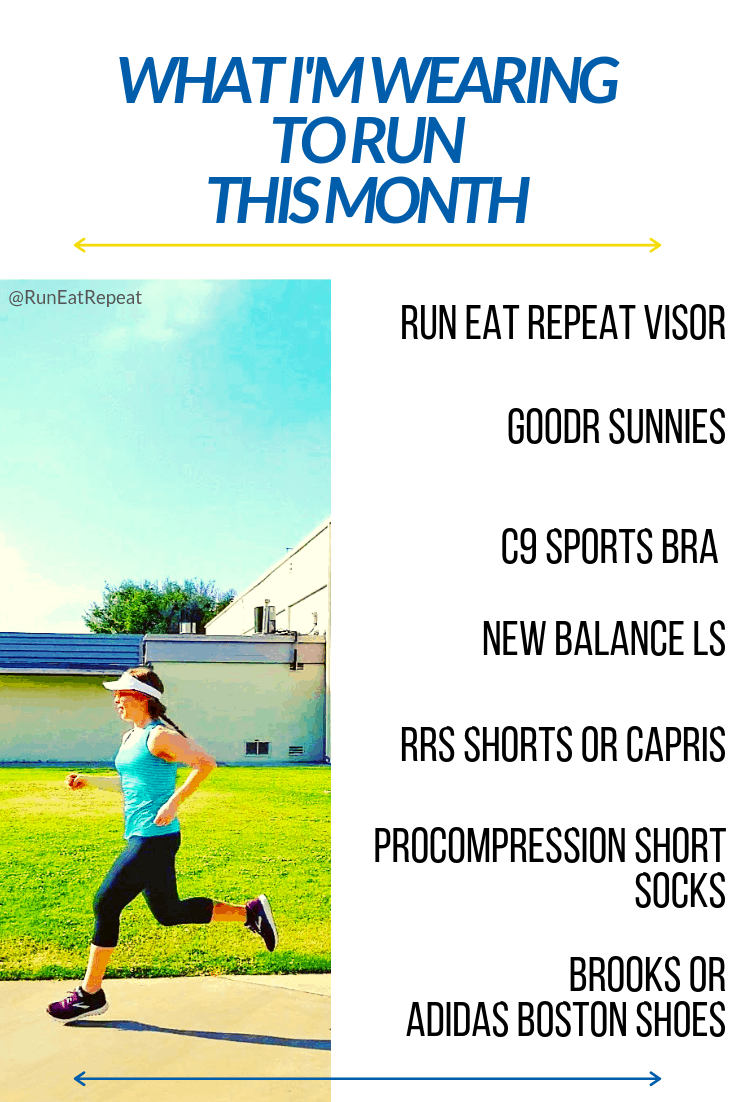 My Current Running Gear Picks:
Visor: Run Eat Repeat visor 
> larger brim than most, which I love. 
Where to get it: RunEatRepeat @ gmail.com. I originally had them made because it's specifically what I wanted but had to order A LOT and didn't really have a plan for if/when/how I'd sell – but email me if you're interested.
Sunglasses: Goodr Sunglasses
>  Cute design
Where to get it: Road Runner Sports / Goodr site / Amazon 
Sports Bra: Women's Lightweight Medium Support Shape Sports C9
>  Adjustable straps and clasp back make it easy to get the right fit and stop boob bounce.
Get it: Target 
Running Top: New Balance Accelerate LS tee 
> Love because it's super soft wick wear. Quality gear – lasts for years. 
Where to get it: Amazon or New Balance
Running Bottoms: Road Runner Sports Shorts 8" or Capris
> My favorite running shorts to avoid riding up, thigh rub or readjusting. I get asked where I got my running shorts on the reg.
Get it: Road Runner Sports – online or in stores
Socks: ProCompression Socks or thin compression running socks from Road Runner Sports
> Thin, quality material, no blisters.
Get it: Procompression.com 
Shoes: Brooks Pure Flow 7 Running Shoes or I just got the Adidas Adizero Boston Running Shoes during a recent visit to RRS (more on that soon).
> Running shoes should work for you… so make sure you get properly fitted and assessed at a running shoe store.
Get it: On their websites or Road Runner Sports or Amazon here
*NEW – I made a new Round Up of What I'm Wearing Right Now as an Amazon Idea List.
So it's only my current running gear on that page. So check that out if that's your favorite store (it's really the only place I shop lately).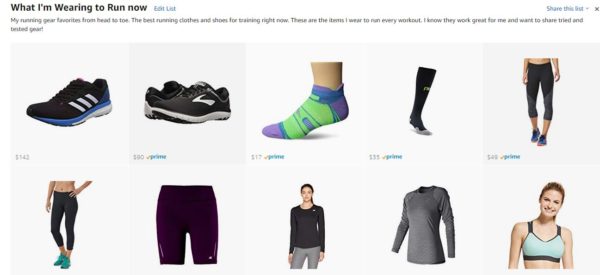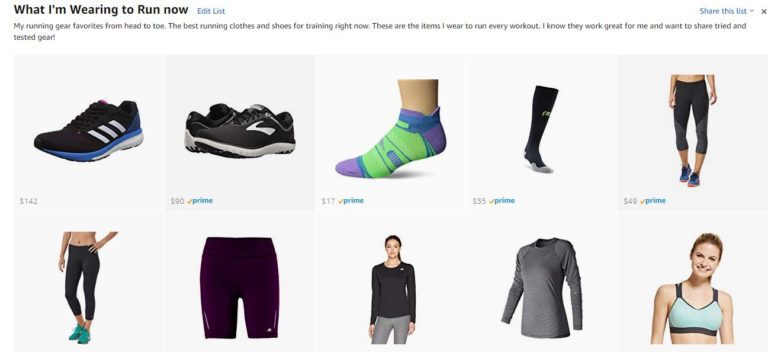 If you have any questions feel free to reach out!
Monthly Mileage Round Up
I spent some time today creating a Marathon Training Plan for myself and looked up how much I've been running latest from my Garmin stats. 
I think I'm finally getting back to the higher mileage weeks that make me happy.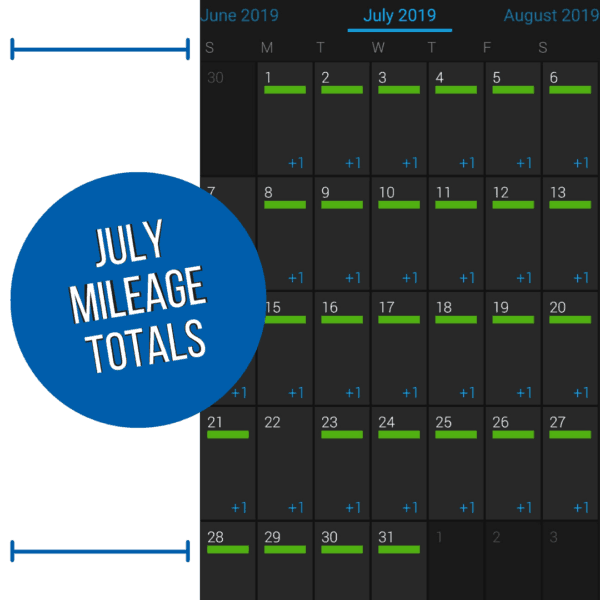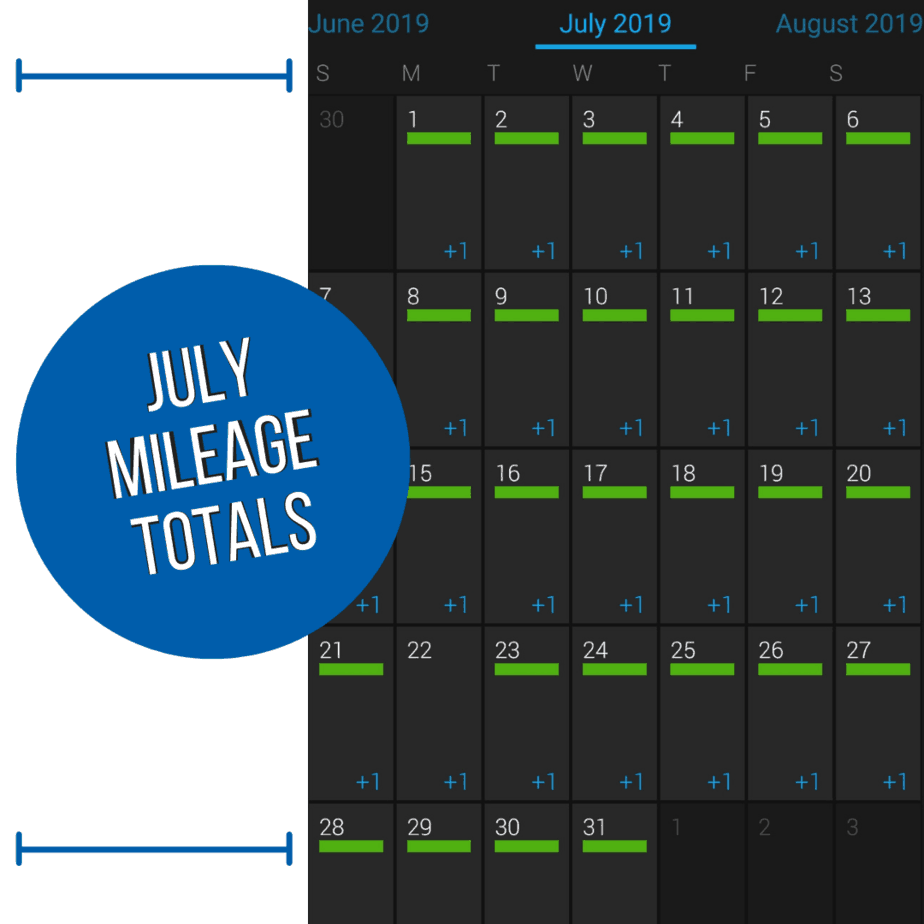 Miles & Stats for July:
Distance: 234.62 miles run
Time: 38:13 hours spent running
Activities: 28 separate runs
Calories: 24,903
Calories eaten: 2.8 billion
Thoughts: 
When I look at the calendar… I think I need to be more strategic about rest days and long runs. But I'm happy that I'm back to 200+ miles a month and feel good. I want to do more actually! 
I want to get in more long runs and tempo runs so I don't just build up mileage but also work on speed.
 And to do that I need to PLAN… as in follow a training plan.
Which I have as of this morning. So I'm happy with this. 
Next: Set my A,B and C goals for the next 90 days and/or upcoming races. 
What are your August Goals?