Meal prep doesn't have to be entire cooked meals! The point is to make it easier on yourself to eat healthy food. Think of it as PREPping a bunch of healthy ingredients so you can throw together a MEAL fast.
Tips for Meal Prep without Cooking:
– Wash & chop produce
– Store produce in easy to grab containers
– Stack options that go in 1 dish together (salads, snacks, etc.)
– Place your healthy snacks in the front of the fridge
– Plan your protein and have it prepped to cook
– Have your fave healthy dressings and sauces on hand
– Go to your mom's and take the overnight oats that she prepped for the week. [Thanks Mom!!]
Remember – choose healthy foods YOU enjoy. Don't get the latest chia kale yogurt just because it's all over your Instagram feed. Find a balance between nutrient dense meals and treats that can keep you happy, healthy and feeling good long term.
I chopped a bunch of veggies for this salad and added garbanzo beans & cashews. The dressing is my favorite – Trader Joe's Peanut Dressing [I should get it by the case!]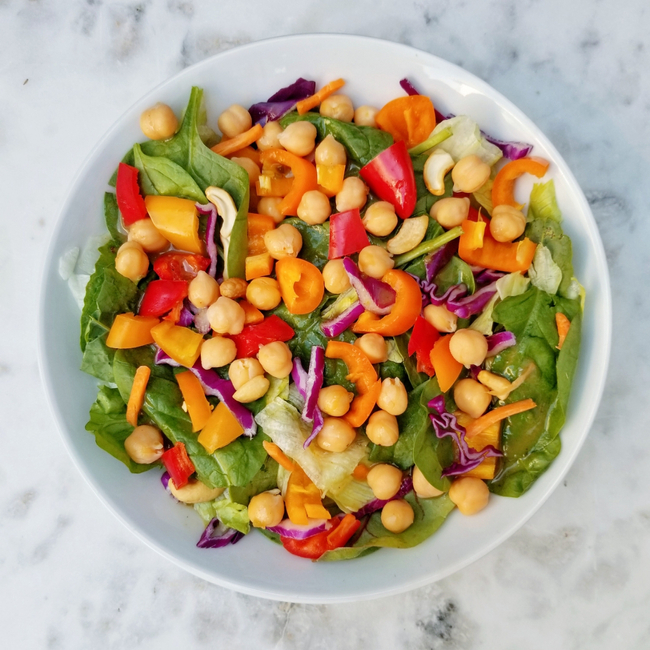 Healthy doesn't have to be fancy.
What did you have for lunch?