Hello! How's it going? Over here it's going great. The weather is perfection. The birds are chirping. My cat is sleeping. I cooked up a delicious, healthy dinner. And I'm headed to Bible study in a bit. The tragedy in Paris really puts things in perspective and reminds me to love and pray and be thankful for my blessings.
I started my day with a tiny bit of ab work. My legs are sore from yesterday's strength class, which is great because it means it's working – right?!
My healthy meal of the day was quinoa mixed with leftover chicken, laughing cow cheese and seasonings. Served up with veggies and seconds enjoyed because it was so good.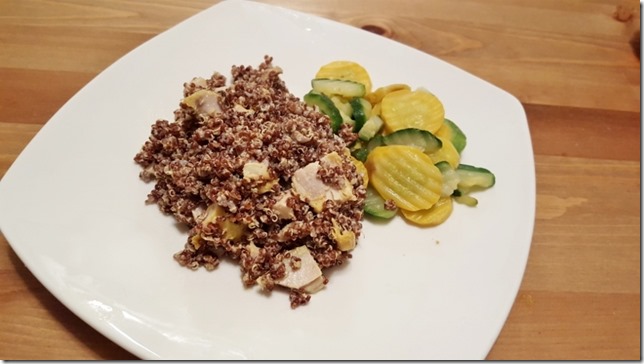 Now today we're going to explore the wonderful, weird world of RunEatRepeat. I've seen some very random stuff on my runs and walks lately! I captured a few things, but not all of them. Here is the latest 'as seen on the run' collection from this month…
1. A scary mask. This creeped me out. I snapped one quick pic and ran off.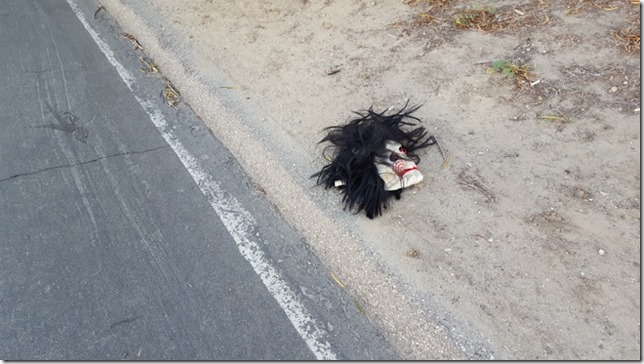 2. A nekked doll. It's cold out, get some clothes on that girl!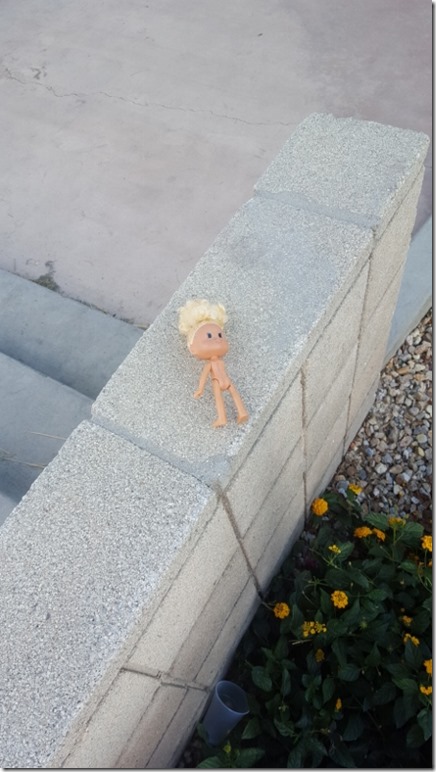 3. Several funny stickers and license plates. But, I almost got caught taking a picture of someone's license plate yesterday. Subtlety is not my strong suit.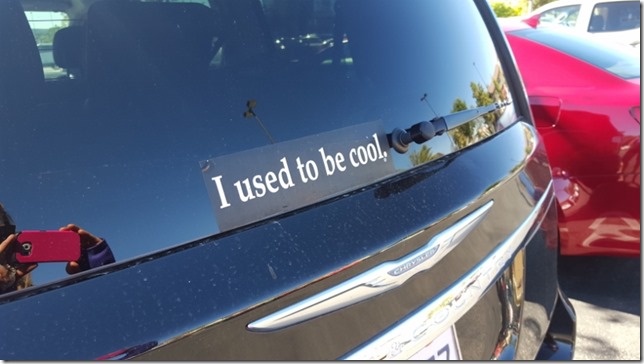 4. COYOTES. Yes. I saw a loose dog on my walk the other day and was going to go toward it to see if it was solo or with someone and just off the leash. As I got closer I saw another dog. Then, I realized – those are wolf coyotes. Abort mission, get outta there. It was only like 5pm, usually they only come around when it's super late or early to avoid people. Scared me!
What the heck?!?!
Not sure what is scarier to see on a run – wolves or your running watch dying?
Seen anything weird or scary on the run lately? Tell me!
How's it going? This is about the time when motivation starts to die down. Don't let it. You signed up for the challenge. Show up. Show up for yourself. Hit your goals. Don't make excuses for skipping unless you are legitimately sick or injured. You deserve to spend some time on you.
Leave a comment with your Pile on the Miles update for today!