Hello! I just got back from a weekend getaway in Palm Springs. I really needed that. The infamous SkinnyRunner aka SR aka BarlesHamBone aka my one friend aka TitsMcGee aka Ms. Alaska 2009 came all the way from Washington state to visit Katie and they let me tag along.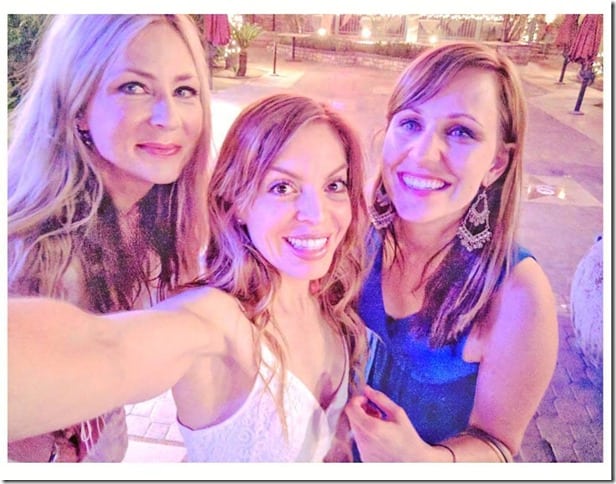 Katie is my replacement friend for Senorita Skinny Runner so it was basically like a training session. I don't think Katie is ready for the responsibility of being my one friend just yet, but tequila helps rise up to the occasion so I'm keeping it coming!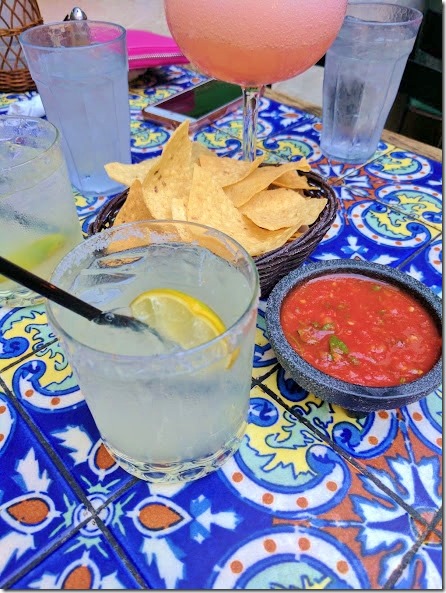 Now I'm going to share the top 11 things you should do in Palm Springs. And a few things you should NOT do.
What To Do in Palm Springs and What to NOT Do
1. Do… Go to Las Casuelas and have a margarita. Or two.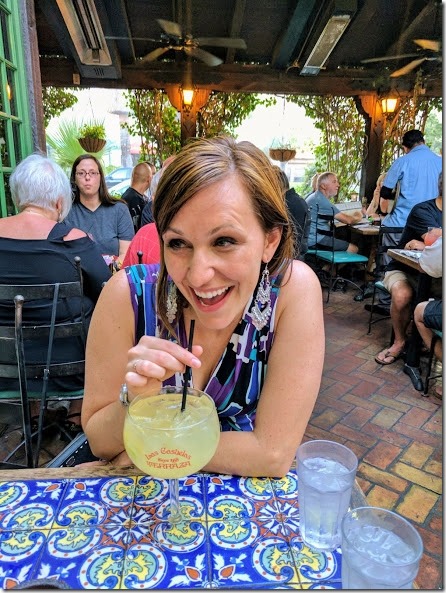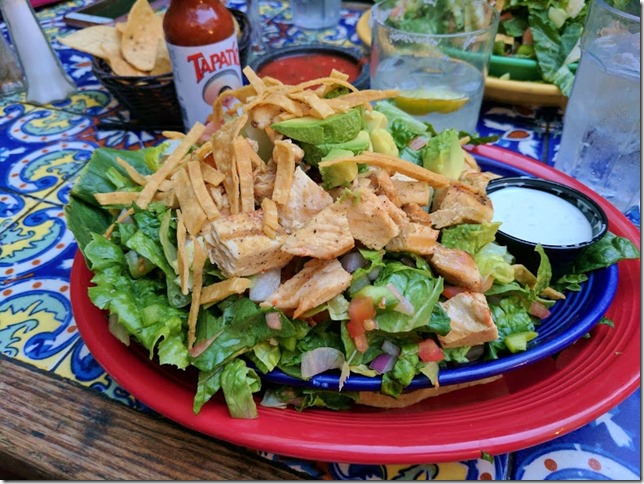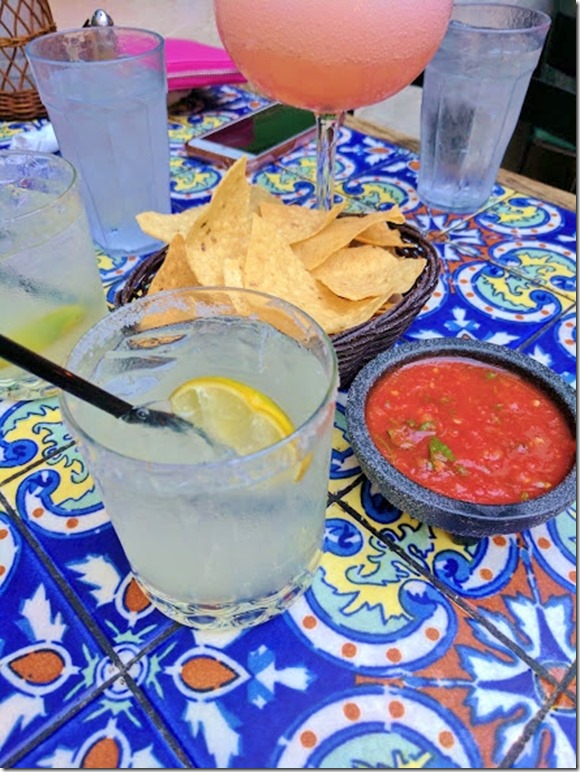 2. Do… Pack plenty of snacks, WATER and Spark to keep ya going all weekend long. Both SR and Katie drink Spark too so I brought a lot of the Spark stick packs to share.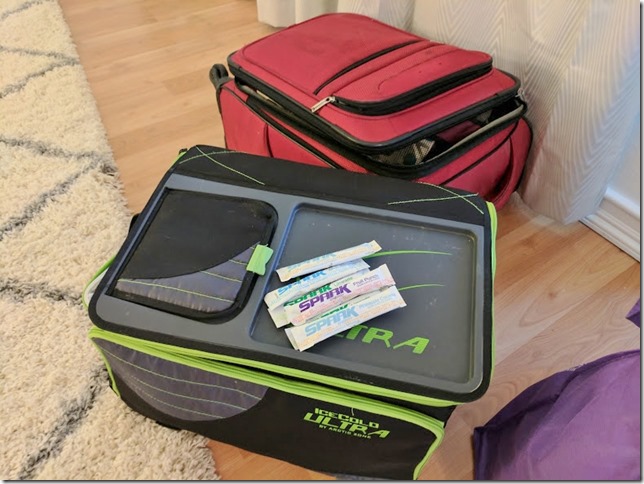 3. Do not… run in Palm Springs in the Summer… unless your one redheaded Mexican friend is going running solo and will probably get lost if you don't go with her…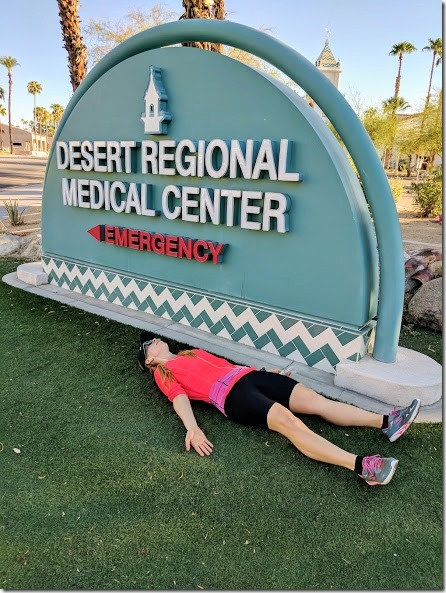 SR has always said she's cooler than me… and now she lives in a much cooler climate. So she's not used to the super hot temperatures in Palm Springs. But I convinced her to run with me by a very strategic combination of guilt and bribery.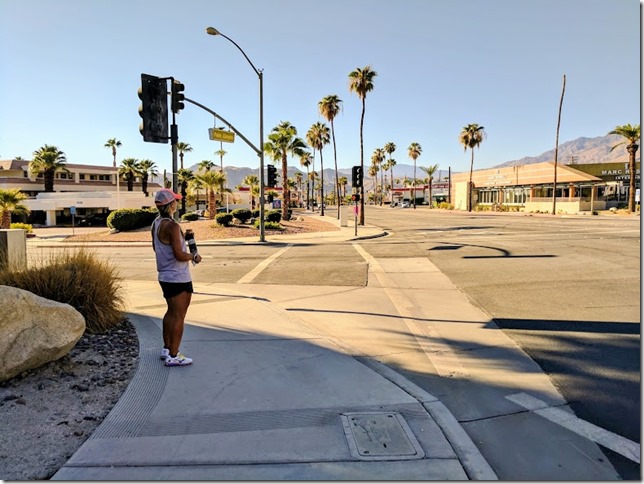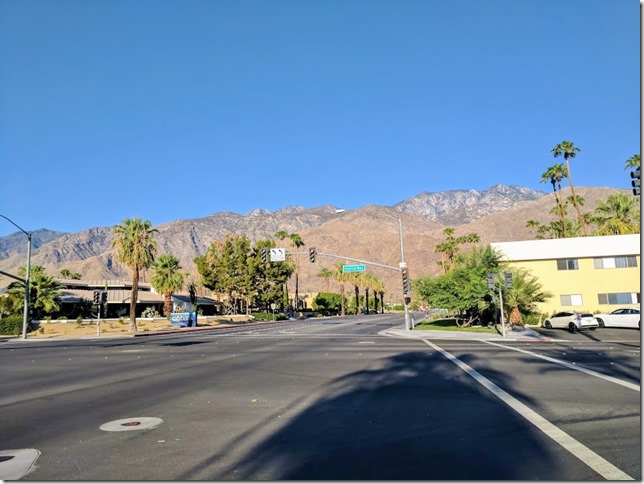 We ran 9.28 miles around Palm Springs. We tried to stay on the side of the street with shade and drink plenty of water.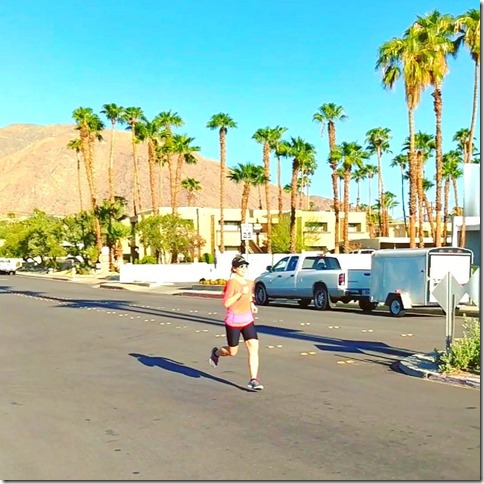 4. Do … embrace all the colorful fun flashy style around Palm Springs!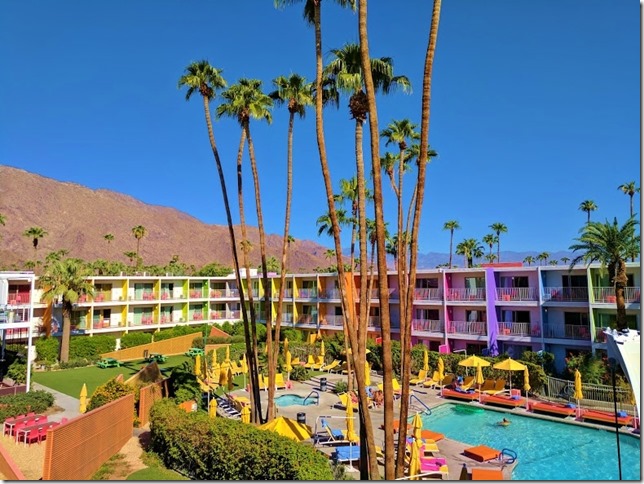 We stayed at the Saguaro Hotel. The rooms were nice, but not anything fancy – clean and equipped with a mini-fridge. We also had a balcony with a great view of the pool.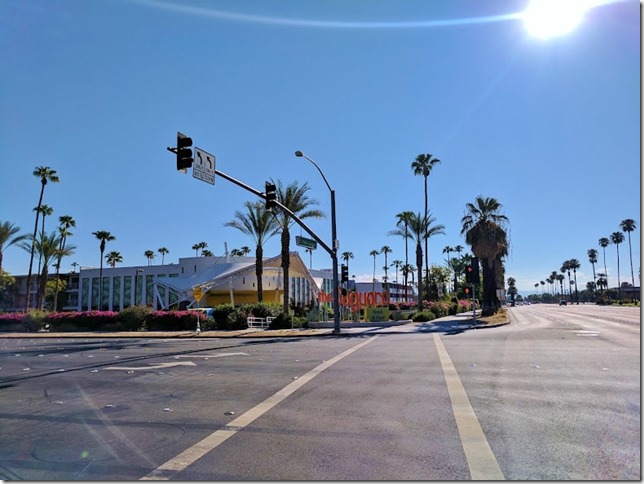 Don't… get mad if there's a lil trail of cereal crumbs everywhere I go. At least they're not in the bed. (Okay, maybe there's some in the bed too.)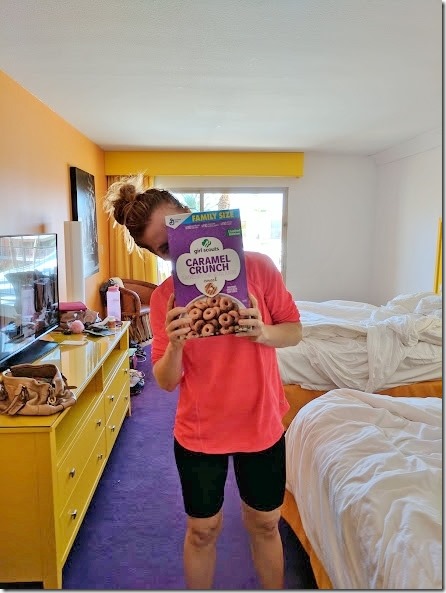 5. Do… stay hydrated with plenty of water, iced coffee, Spark, iced coffee, Spark, iced…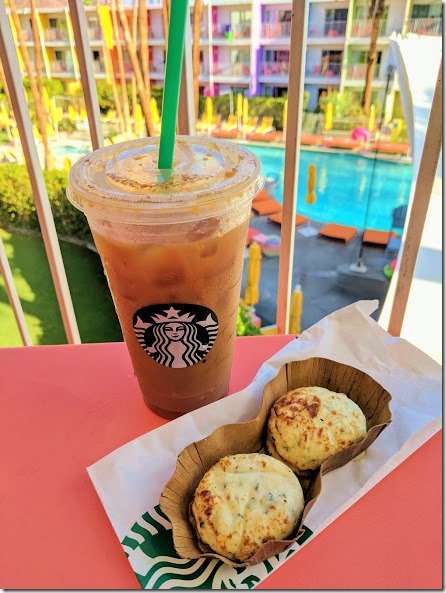 Don't… buy these everyday – because I'm going to recreate them at home and share the recipe soon. I really liked 'em!
6. Do pack plenty of sunblock and some fun pool floats if you'll be hanging by the pool. We spotted every different kind of pool float at our hotel… eggplant, watermelon tube, diamond ring, big gold swan and more! I saw this taco float and margarita float at a store on the main street (not called Main Street, but ya know the main street with shops and restaurants) but the store was closed.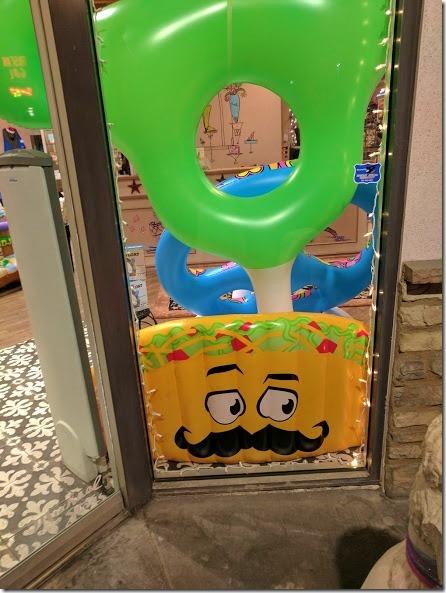 7. Do… keep cool with plenty of ice cream!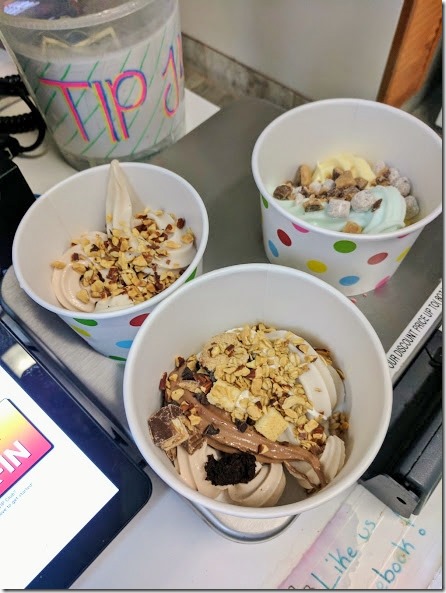 8. Do… let yourself fall in love with Palm Springs and/or California in general.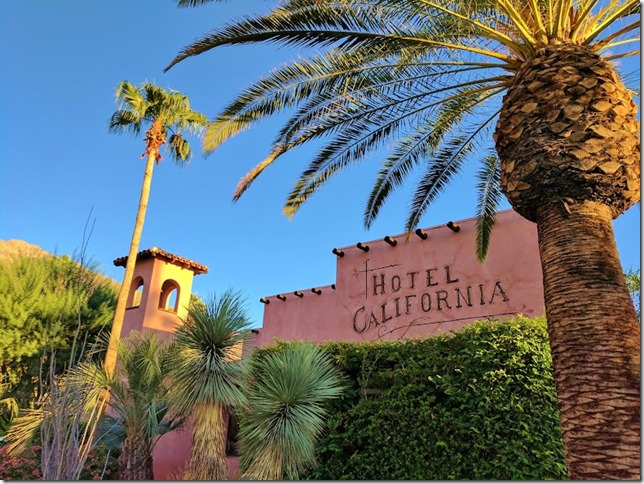 9. Do… take the aerial tram up to the top of Mount San Jacinto
I've always wanted to do this!! I don't know why I never have – I've been to Palm Springs A LOT since my best friend lives here!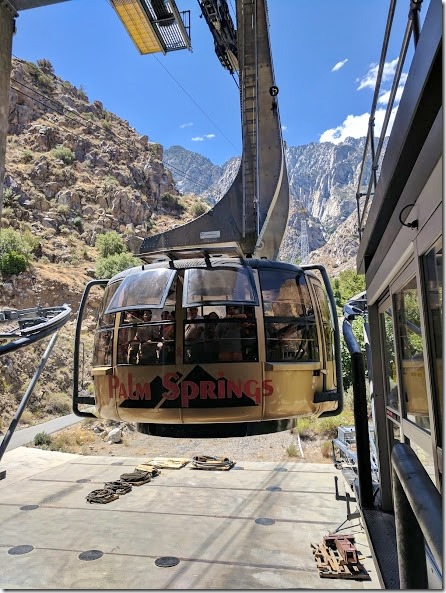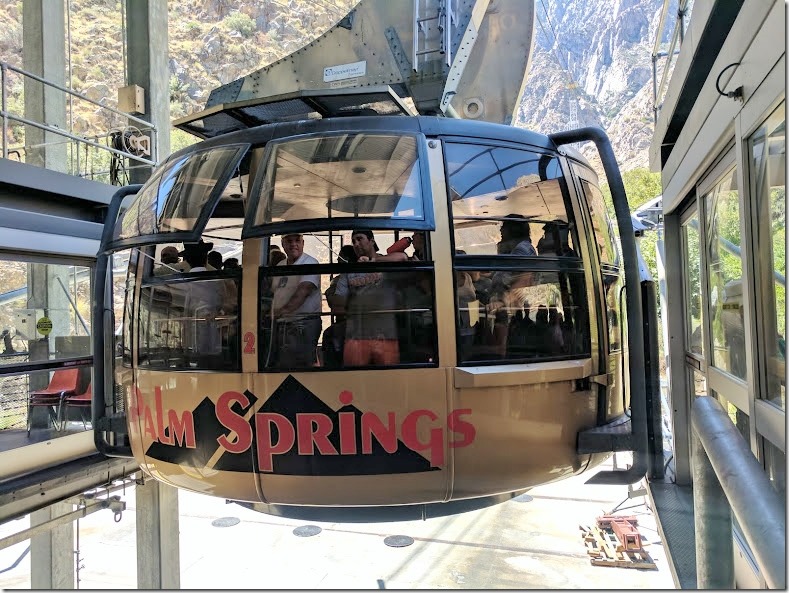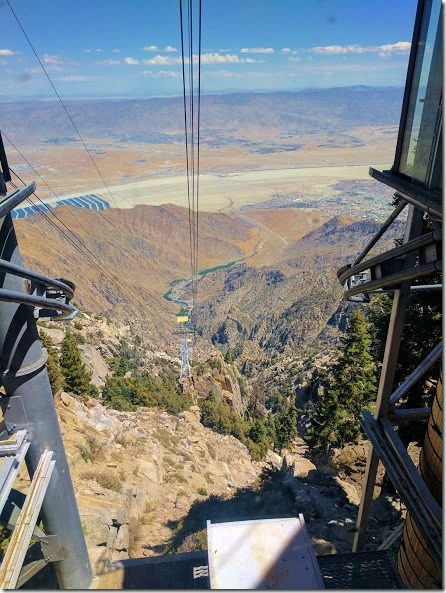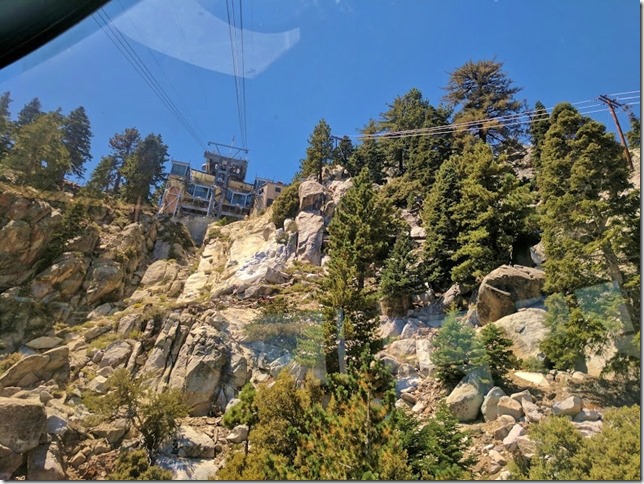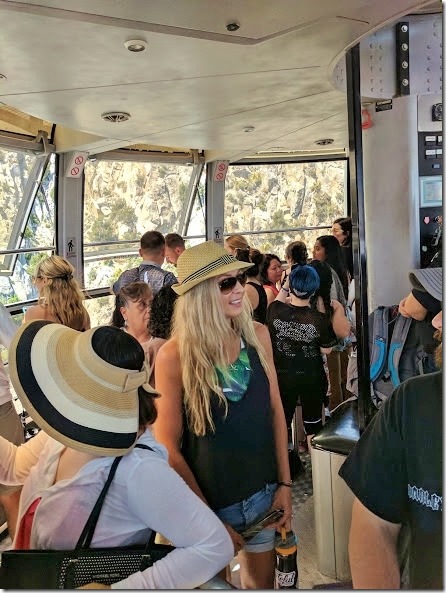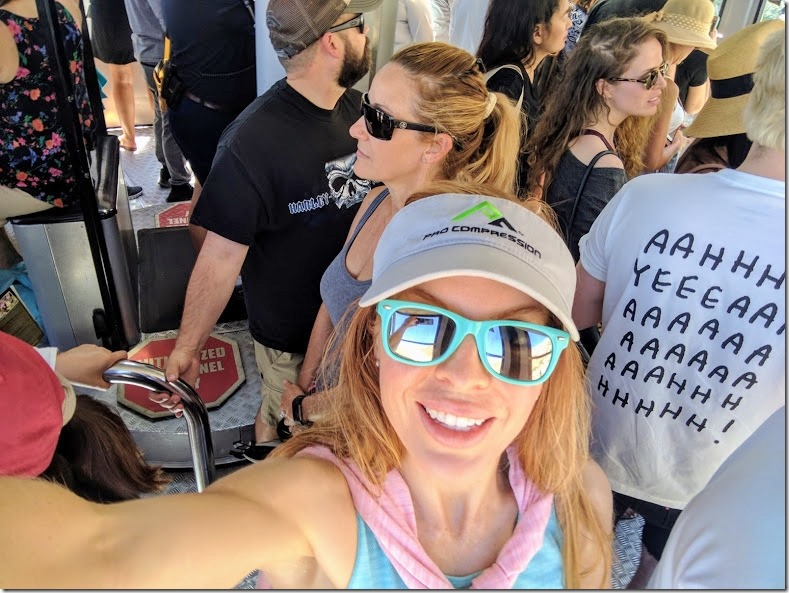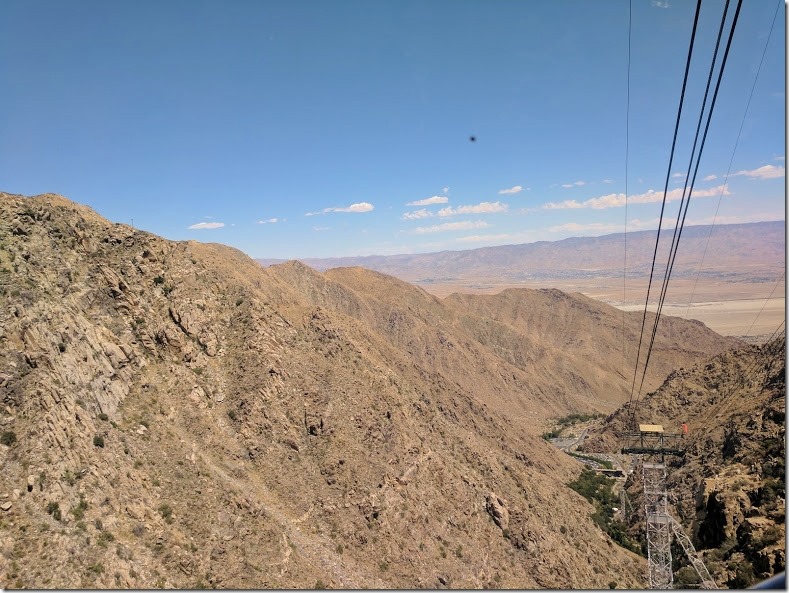 It was actually a little scary – I didn't expect that! I thought it was a mono-rail kinda tram like at Disneyland. But it is a tram on a cable that takes you up to the top of Mount San Jacinto in under 10 minutes. The tram goes around 360 degrees along the way so you see gorgeous views of the mountain and the valley below.
It's gorgeous! But if you're afraid of heights try to stay in the center of the vehicle.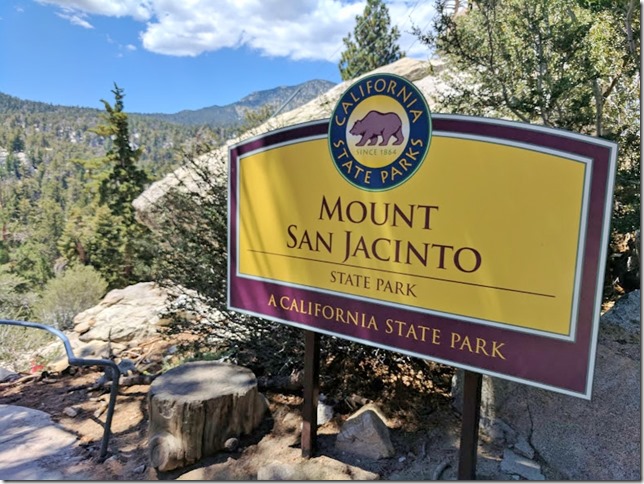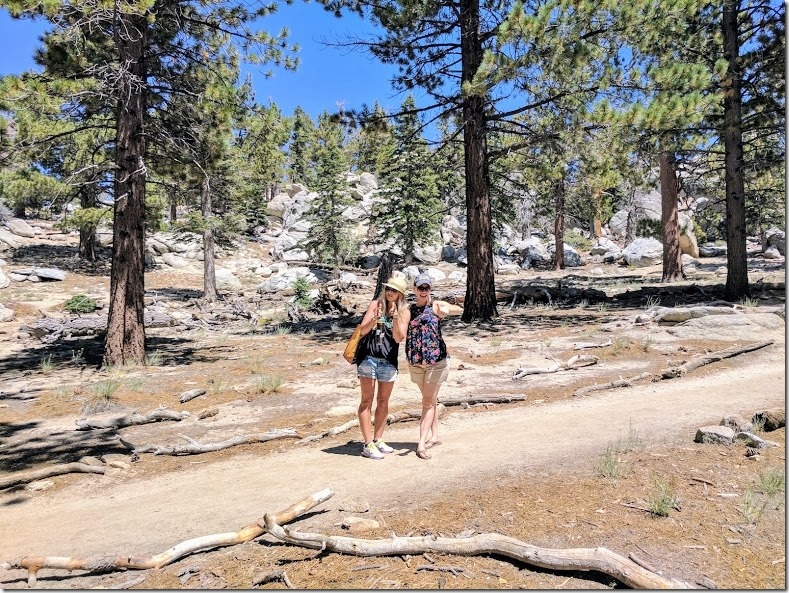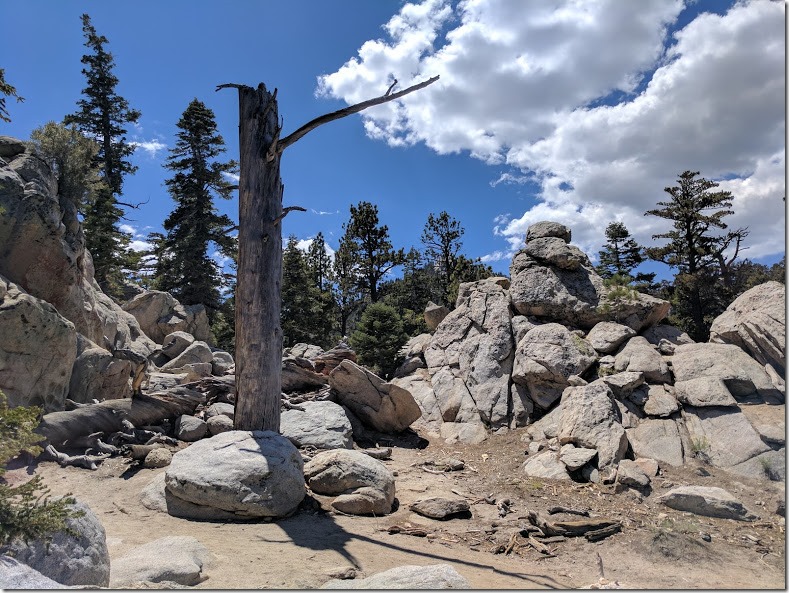 Do… enjoy the views at the top!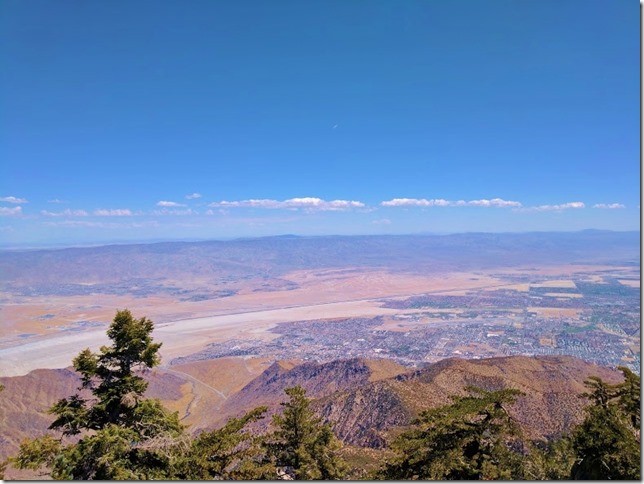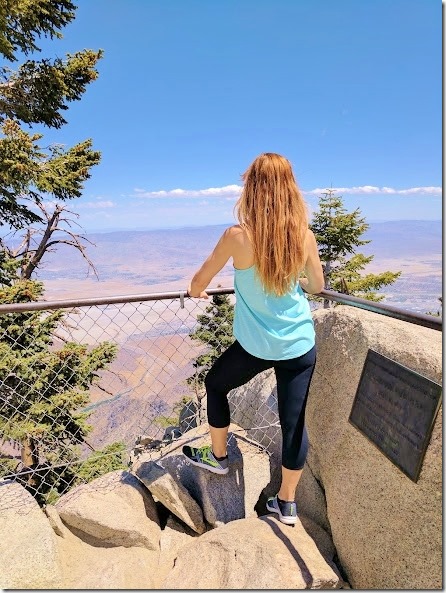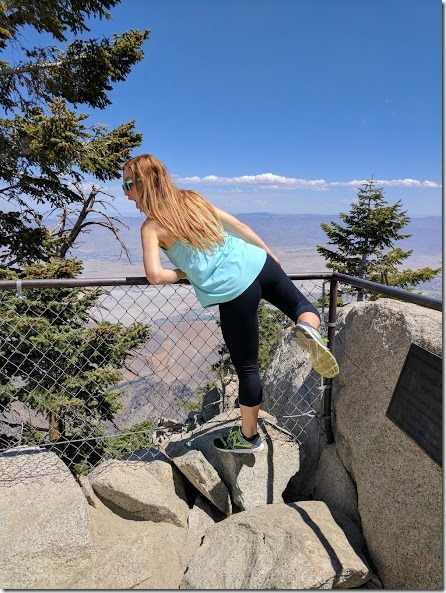 Don't… let your friend climb any rocks! She doesn't know what she's doing. She is a runner, not a rock climber.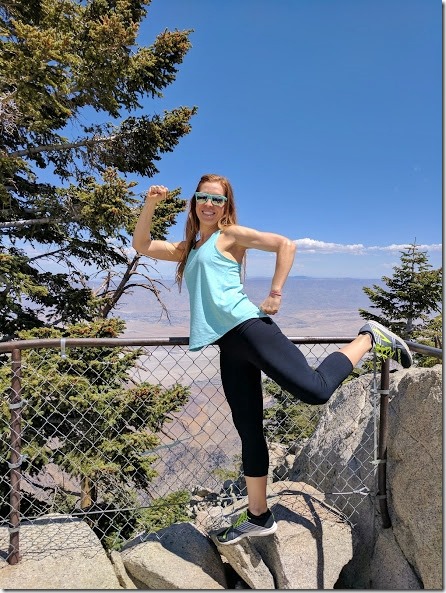 But if she insists… Do capture her fall for Instagram. Thanks.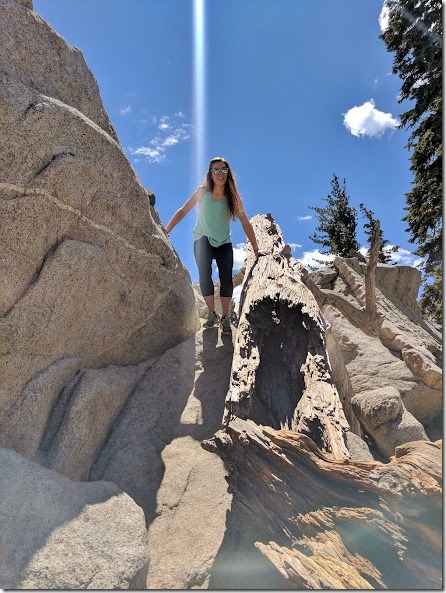 We did a short 1.5 mile hike – it was really like a walk. But there were more gorgeous views on that lil trail too.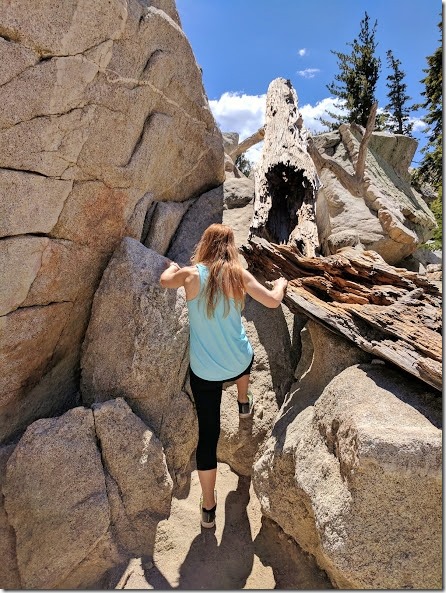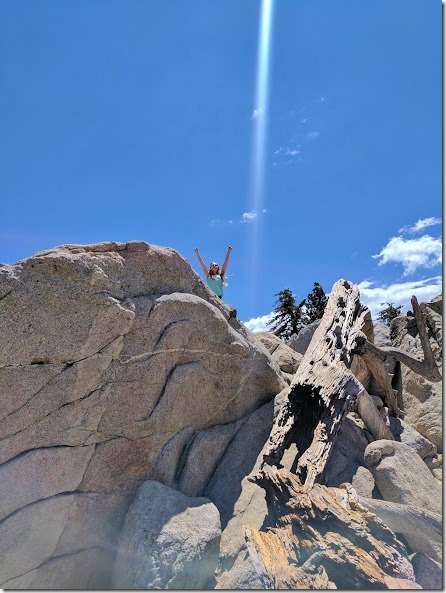 Do… make friends with the guy trying to photobomb your Instagram pics.
Then, explain to your new friend that you're doing a Boomerang and he can totally be in it because you're down for whatever. Then… explain what Instagram and Boomerangs are to your new friend. Then… realize there is nothing INSTant about this instagram situation because he's not on IG and find yourself explaining how to download the app…while your friend is yelling RUN EAT REPEAT just follow RUN EAT REPEAT so she can snap the pic and you all can move on with your life.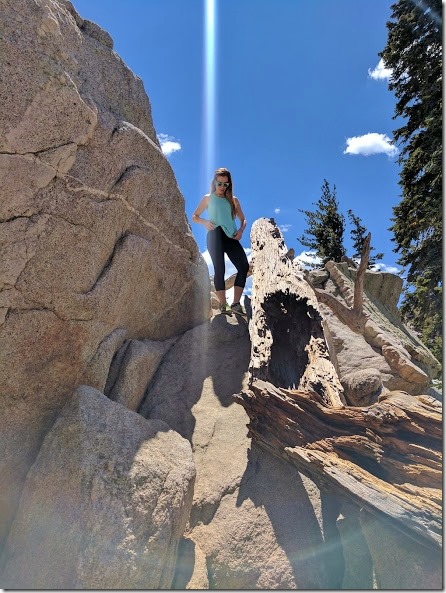 10. Do… enjoy relaxing and talking and hanging out with your people. Don't be on your phone the whole time.
Don't… take pictures at fancy restaurants with romantic lighting and expect them to turn out crisp.
Do enjoy a quality photo bomb and SR side eye combo…
Do… drink plenty of prosecco because it is crisp!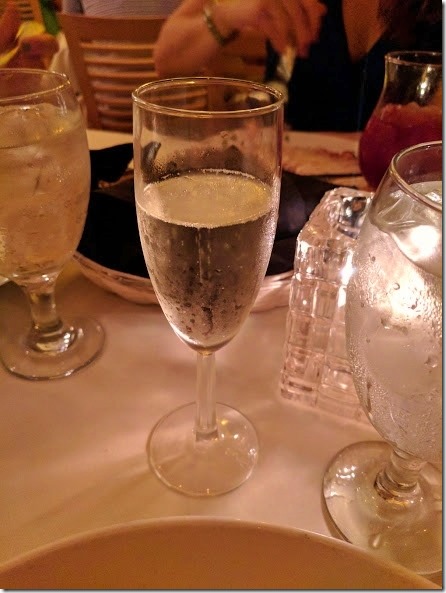 Do… decide this should be an annual girls trip! But maybe during the winter…
We want to make this an annual thing – but are thinking about doing it another time of year or in another location? Hmmm. Thoughts? I want to buy a house in Palm Springs and retire there. Next year. But we might need some other ideas.
Question: Have you taken a friends trip this year? Planning one? To where?