Podcast: Play in new window | Download
Subscribe: Apple Podcasts | Google Podcasts | Stitcher | RSS
Fast Friday Podcast – Why you should register for that race you've been thinking out – today!
Hi! I have another Fast Friday podcast episode for ya. Today I'm sharing reasons why you should stop, drop and register for a race. It doesn't have to be a race this weekend – especially if you haven't been running much or are injured. But you should make a plan for your running and fitness goals.
If you have been kinda sorta thinking about registering for a race – go for it. Cross that part off the list so you can move on to actually RUNNING. Once you're registered you will have to find a training plan and get going. Go go gooooo!!!
In the podcast I go into detail on each one of these reasons…
Fast Friday… 4 Reasons You Should Register for that Race NOW.
You set a goal for the year and haven't it it yet.
You can use a training plan and be accountable.
You'll get fitter, faster, stronger…
Race prices increase as it gets closer to race day.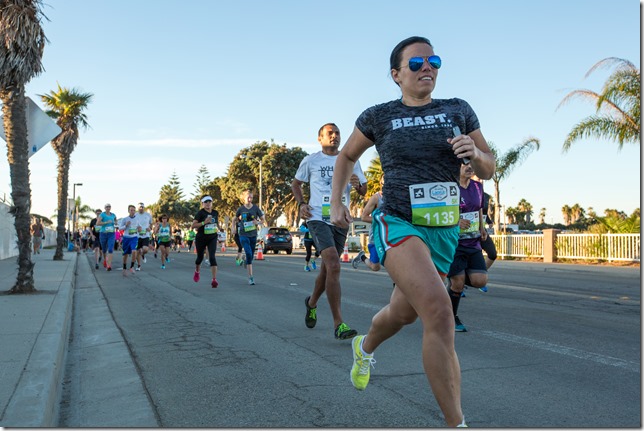 Okay… now I have to get it together and register for some races! As promised in the podcast I said I would register for a few races by the time it went live so I got on it and registered for a 10k, 2 half marathons and a full marathon!! Boom.
I've decided to do the Lexus Lace Up 10k in Orange County coming up in September. They have a 5K and kid's run too. I've done this race before and really liked it. And I've done the Lexus LaceUp Riverside race which was super fun too!
My Race Calendar…
Lexus Lace Up 10k in Orange County – Sept 9
Lexus Lace Up Full Marathon in Ventura – Oct 22
Lexus Lace Up Half Marathon in Palos Verdes – Nov 18
Lexus Lace Up Half Marathon in Riverside – Dec 3
*Use code RER10 for a 10% off discount code. Plus they give ya free race photos and a ticket for amazing post-race food.*
I'm probably going to sign up for another half marathon too. I have a couple of the usual ones I do, plus SR wants me to run a race with her. I'll let ya know when I register. I also want to run a destination race, but I don't know if I have time for that this year. TBD.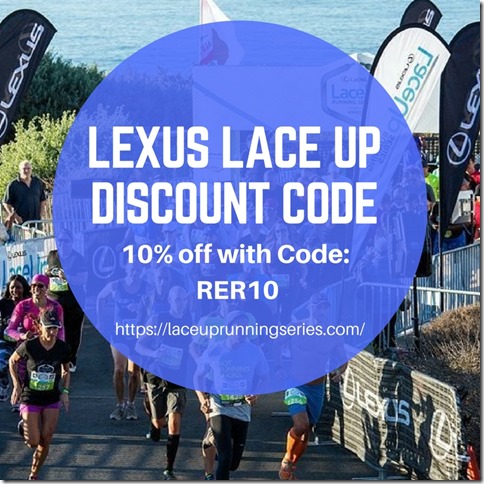 I'm happy I finally got it together and registered for a few races. I can't believe I had NOTHING on my race calendar for the rest of the year.
I signed up for all the Lexus Lace Up Races because I've run 2 of them in the past and they are super awesome and supportive of RER. Plus their post-race party is seriously the BEST in the running business. They have food trucks AND free race photos. Boom.
Next one is a 10K – Sept 9 in Irvine, CA. But there are 4 races total! And I have a discount code to share what ya!!
Get 10%off with code RER10
Discount code: RER10
https://laceuprunningseries.com/
Question: Are you training for a race right now? What is on your calendar for the rest of 2017??