What to do when you are flying from Orange Country to Tampa:
Bring a lot of snacks. I brought trail mix, grapes, an apple, a  Quest bar, popcorn and got a Subway salad at the airport. Oh! And Delta has Kind Bars as a snack option now!
What to do when you made it your resolution to 'get ready' and you haven't been taking pictures of it to prove that you don't wear yoga pants all day everyday:
Take a pic in the airport bathroom even if you look like a complete weirdo and the lighting is shlt.
What do you do when you want to stay hydrated AF:
Carry around the world's largest water bottle. I have a huge 48 oz Nalgene but it didn't fit in the water fountain at the Atlanta airport.
What to do when you ran 10 miles before sitting on a plan all day:
Stretch. I kept switching legs and stretching my IT band by sitting like this… LUCKILY I scored an aisle and empty seat on the side of me so it wasn't like I was poking anyone.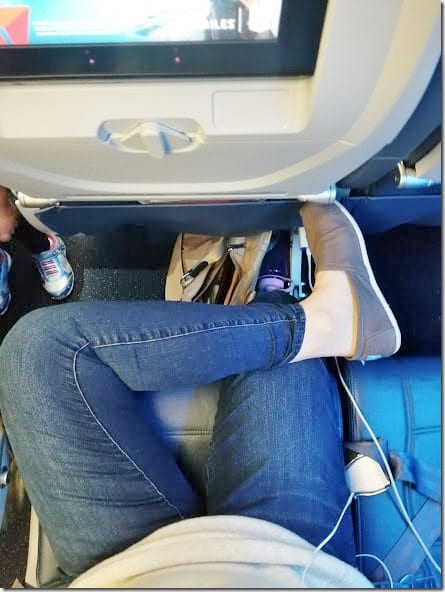 What do you do when you've been traveling all day and it's National Pancake Day:
Stop for pancakes on the way to your destination!! And sliders and FRIES!! I was so hungry when we hit up iHop around 1am that this was the best food ever!!
What do you do when you go to Walmart at 2am:
weird stuff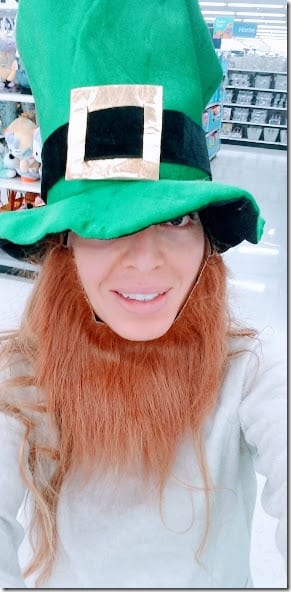 What do you when you visit Florida in the winter and the weather is perfection:
RUN!!
Question: When was the last time you had pancakes?