Hello! I'm in Florida. It's in the United States of America. I used to come here all the time back in the day – remember? For those of you that are new to RER I married a guy from Florida (Ben) a long time ago. And we'd visit his family here a few times a year for holidays, their annual family vacation and randomly when flights were cheap.
We are on a break Ross and Rachel style – but permanent.  I'm visiting to see him and his family and taking care of some loose ends – I mean, split ends – Ben was also my hairstylist back in California.
Or something like that…
Anyway. I'm here equally on business and pleasure and trying to enjoy  all the sights and sounds of Florida I missed – like warm weather! It's so hard to suffer through SoCal winters!! (<- sarcasm font needed) I'm considering starting a GoFundMe page to raise money so I can fly south for the winter every year as redheaded-Mexicans cannot survive in freezing temps…
Until then I'm going to enjoy this very short trip and I'll be back soon with more. For now I want to share my favorite RUN – EAT and REPEAT updates from February 2018!
Best RUN EAT and REPEAT of February
Favorite RUN
Surf City Half Marathon – Ah! I needed this race. It made me feel so much better about myself and my running right now.
Check out my Surf City Half Marathon Recap here
Favorite EAT
DONUTS the day after the Surf City Half Marathon. Breakfast the day after a half marathon is the best because I wake up super hungry and breakfast food is so good!
Favorite post I'd like to REPEAT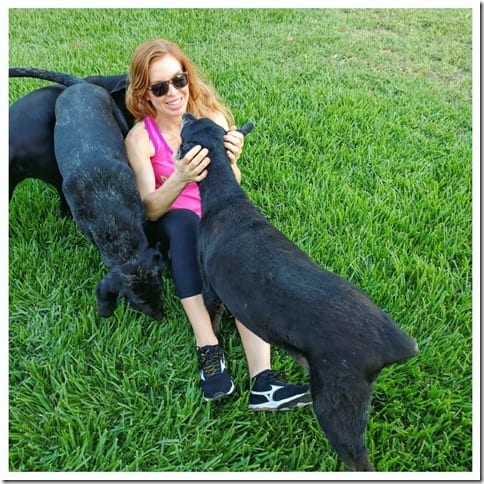 But since I just posted that yesterday I'm going to give a few honorable mentions…
I Miss You Too. <- I'm blogging every weekday in March! I really appreciate all the love and support I've felt from you and I really like daily updates – I thought no one cared that much!! But it helps me stay accountable and aware of what's going on and I really like how I had so many posts with Roxy to look back on. This is like a diary and a peek into my life that I share with the world and I'm thankful I have it – even the embarrassing stuff – to look back on and every now and then learn from.
Self Care podcast with Julie Montagu – take care of yourself!
How to avoid and deal with injuries podcast – again, take care of yourself!!
Make sure you follow Run Eat Repeat on Instagram for all my latest running, food and life updates!
Let me know if you have questions for an upcoming podcast episode by emailing [email protected]
Question: What was the BEST thing you did or ate in February?