I spent the day in my old neighborhood. Luckily, I was wearing my neutral gang colors and didn't get cut. Kidding, I wasn't a chola, but Cindy was. I just thought bare eyebrows and brown lipstick was cool. Don't judge.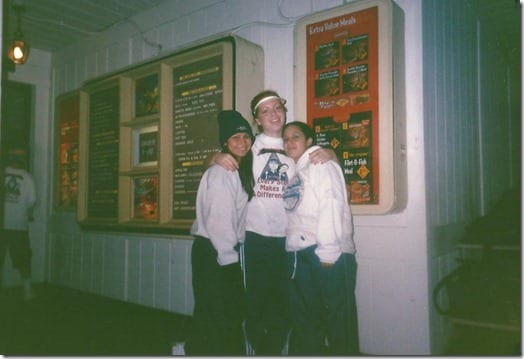 Since I was around town I picked up my little brother from school. It was snack time and I made him pose with his yogurt. I tried to convince him all the cool kids do this, but he didn't buy it.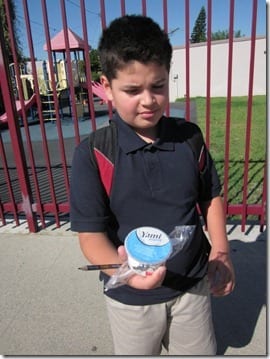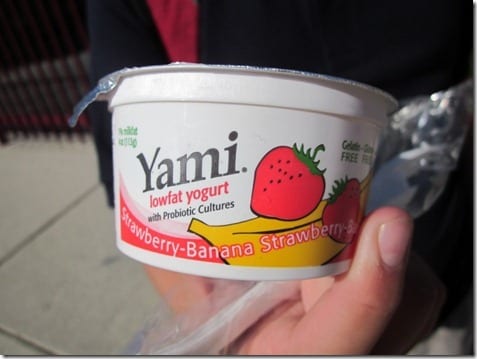 Then, I did other stuff that's so amazingly exciting I took 94 pictures. Not really.
My mom and I took a walk during Matt's soccer practice. We used to walk all the time back in the day. I miss that, but live too far now.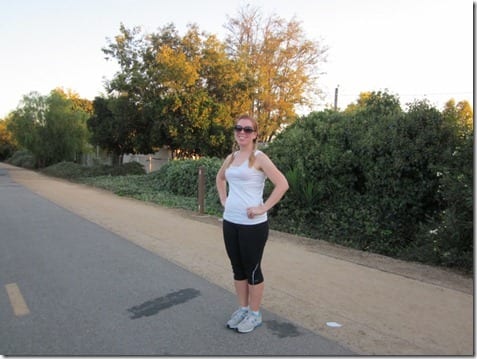 I had never been to this park before and discovered the Greenway Trail.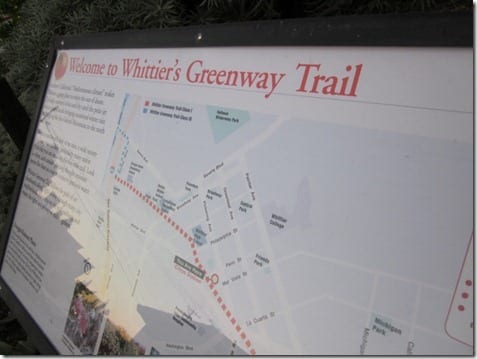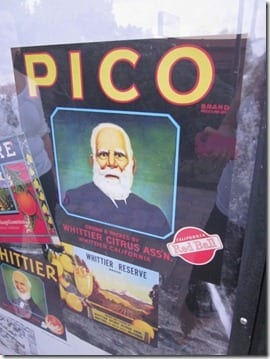 There was a quote from the Grapes of Wrath about the wonder that is California.
Dinner was a mish-mosh bowl of fun – broccoli salad, rice, chicken, salt, butta.
And my family brought back 36 cases of chocolate covered macadamias from their Hawaii trip this summer. If it was my house these would be gone. Let's just say tonight this is my house
And since we're on the topic of my old stomping grounds… I randomly saw this on Facebook this week – my high school prom date is on Millionaire Matchmaker tomorrow night! Crazy right?!