I am not someone who takes naps or gets sick, so this whole feeling off thing is really starting to get on my nerves. I don't have to get into work today until 2pm (I stay late tonight though) so mid-morning when I contemplated taking a nap I questioned myself, "Who am I right now?!"
I've heard pregnancy makes you super tired and I hate being tired (you'll notice 'get 8 hours of sleep' is a common Monday Mini-Goal). So, that's going to suck, but I digress.
I couldn't really take a nap though because I neglected my emails since Friday. Instead, I chugged some Emergen-C and went at it.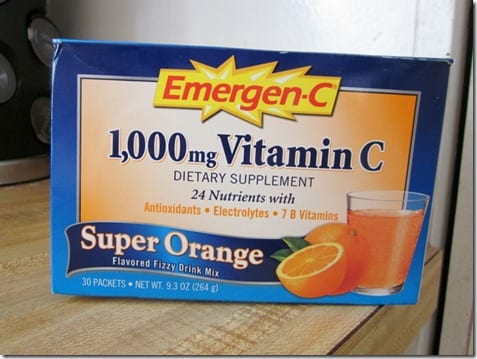 Just before noon I chomped on some watermelon and made lunch.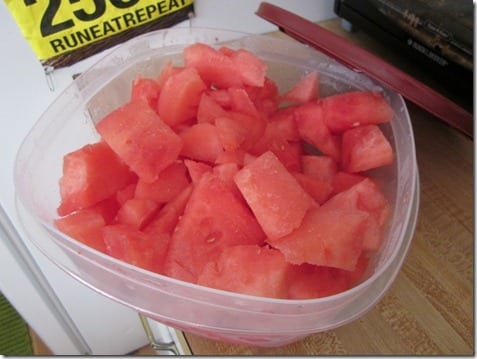 I changed it up today and made chicken salad with mayo, cranberries, nuts and green onion to put on my salad. It seems dry so I added more mayo as dressing. Yeah, that's gross but I needed it.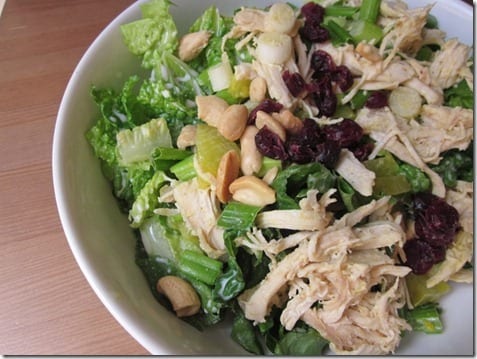 In other news, I found this spider made a web in my sports bra last night! Good thing I didn't grab this one to wear this morning?!?! Attention Ben: Please take care of this. xoxo Monica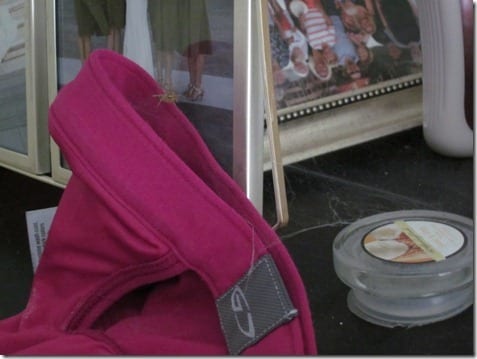 I realize the "Who am I" title might have made it seem like this was going to be a deep and meaningful post. Um, sorry it's just more pics of salads and spiders. #FailBlog
Wait! Here is the meaning of life. I found it on the internet: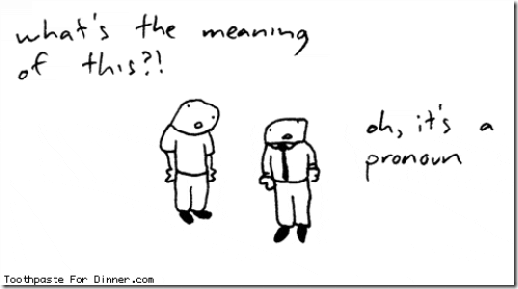 (toothpastefordinner.com)
It's either that or this…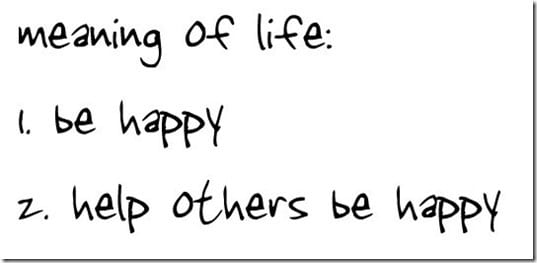 (source)
Updated to add this…  (source)

Ten Rules for Being Human


by Cherie Carter-Scott

| | |
| --- | --- |
| 1. | You will receive a body. You may like it or hate it, but it's yours to keep for the entire period. |
| 2. | You will learn lessons. You are enrolled in a full-time informal school called, "life." |
| 3. | There are no mistakes, only lessons. Growth is a process of trial, error, and experimentation. The "failed" experiments are as much a part of the process as the experiments that ultimately "work." |
| 4. | Lessons are repeated until they are learned. A lesson will be presented to you in various forms until you have learned it. When you have learned it, you can go on to the next lesson. |
| 5. | Learning lessons does not end. There's no part of life that doesn't contain its lessons. If you're alive, that means there are still lessons to be learned. |
| 6. | "There" is no better a place than "here." When your "there" has become a "here", you will simply obtain another "there" that will again look better than "here." |
| 7. | Other people are merely mirrors of you. You cannot love or hate something about another person unless it reflects to you something you love or hate about yourself. |
| 8. | What you make of your life is up to you. You have all the tools and resources you need. What you do with them is up to you. The choice is yours. |
| 9. | Your answers lie within you. The answers to life's questions lie within you. All you need to do is look, listen, and trust. |
| 10. | You will forget all this. |
Question: What is the meaning of life?
Bonus Question: What is the cure for the common cold? <- Seriously.