I took a melatonin last night hoping I would crash hard and wake up feeling great, but NOPE. I still feel a little sick. My throat doesn't hurt anymore, but now I have a lot of mocos. I'm hoping it's all getting flushed out and I'll be 100% by tomorrow.
The marathon is Sunday, so I have a few days to get better. But, at this point I'm getting very stressed about it. Ugh.
Luckily it's taper week so I barely have any miles to put in. I did 3 miles today and gave my new sunglasses a spin run. BTB Sunglasses contacted me recently and offered to send me a pair of their eyeball covers for free.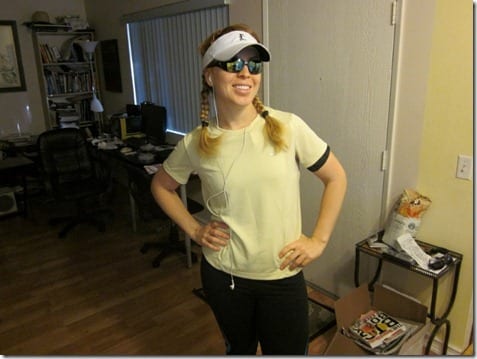 I always were sunglasses to run (unless it's dark hello) so I was super excited to test out a new pair. You know how sometimes sunglasses distort things? Well, these don't – that's especially helpful when you have to watch your step around curbs and puddles while running. Not that they are ever puddles in SoCal, but maybe the rest of you would find that handy.

3 miles done. Nothing fab to report.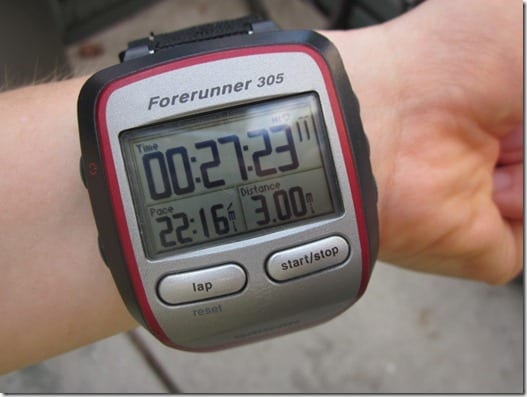 This complete breakfast = Eggs, cereal and OJ – I am trying to drink up as much vitaman C as I can get and brought 2 jugs of orange juice yesterday. I should have bought 2 more boxes of cereal the way I refilled my bowl 3 times…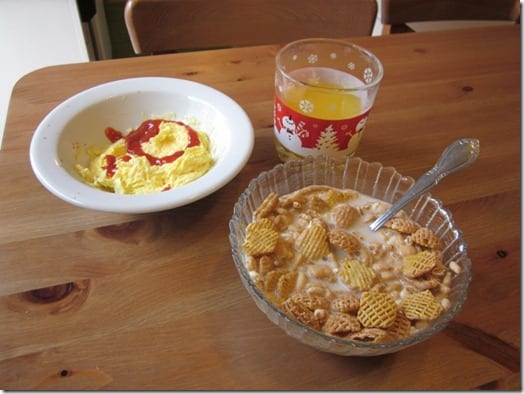 You know how they have unlimited refills of coffee at diners? Well, I have that at my house, but with cereal.
Monday Mini-Goals for 10/3/2011
1. Get 8 hours of sleep every night.
2. Stretch, relax, stay calm. Positive Thoughts
3. Catch up on emails. Finish organizing POTM stuff.
Question: Got any Monday Mini-Goals to share?
Anything cool happen this weekend? (I was sick and boring, so please share.)
In case you're just catching up… October 2011 is going to be a crazy month!