Hello! How are you? I am great considering I enjoyed some serious adult beverages last night. It was super necessary. I feel like I was chasing deadlines and piles of email all week. I needed some relaxation in liquid form.
Unrelated: I curled my hair and it immediately fell. Boo to that.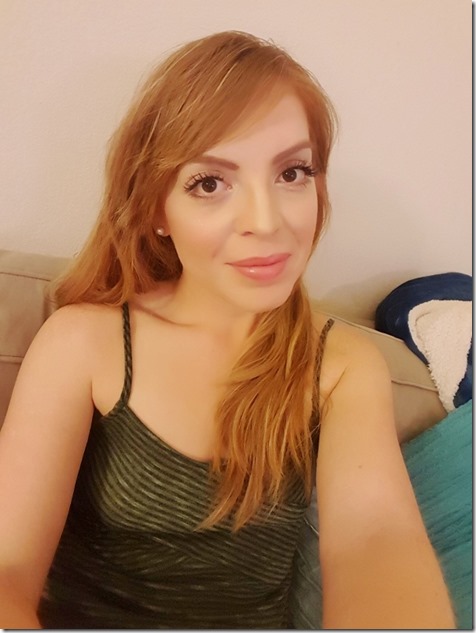 In addition to some cocktails, dinner included a KitKat from Israel.
Despite my less than healthy choices last night  I woke up this morning ready to RUN!
I warmed up with some cat dancing. Vegas doesn't love it, but doesn't put up much of a fight either.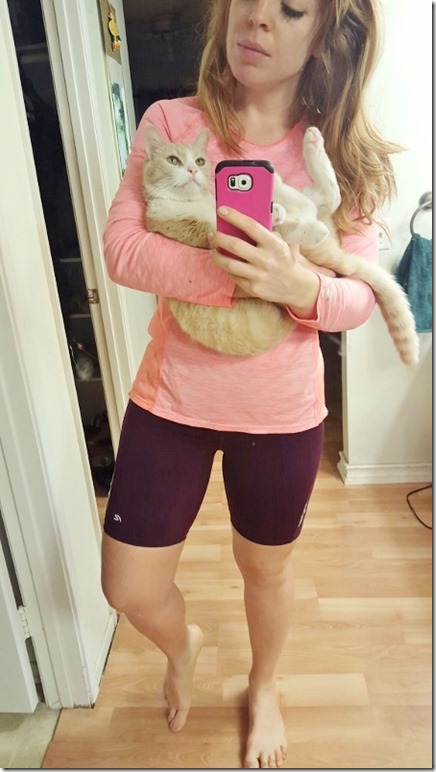 Okay. I don't want everyone to realize how much of a weirdo I am, but I have to let you know why I thought I was going to die on my run today.
Discovering Serial last year got me into podcasts which led to trying Audible and discovering audio books.
Over the last few months I have been listening to audio books during my runs. So far I've listened to Fast Girl, In Cold Blood and The Las Vegas Madam. I think one of the "Serial fan" podcasts recommended In Cold Blood.
Due to my buying history Audible suggested Checklist for Murder.
So, I've been listening to 'Checklist' while running. It is based on a true story where this man killed his wife and tried to kill his daughter. I'm almost done with the book at this point and the horrifying parts are over. But listening to it puts me into this zone of serious story listening.
Long story short a few miles into my run I decided to step into a restroom at the park for a pee break. I was just walking into the usually safe and quiet restroom when someone JUMPED OUT AT ME. AHHHHHH!!!!!!!!!!!!!!
Or so I thought for a second, until I realized it was a petite lil mom lady.
As I walked in a lady was walking out and I totally didn't expect it.
I gasped so dramatically she touched my arm and was like, "Sorry for scaring you!" just as I said, "Sorry! I wasn't paying attention."
Ha! What a weirdo I am.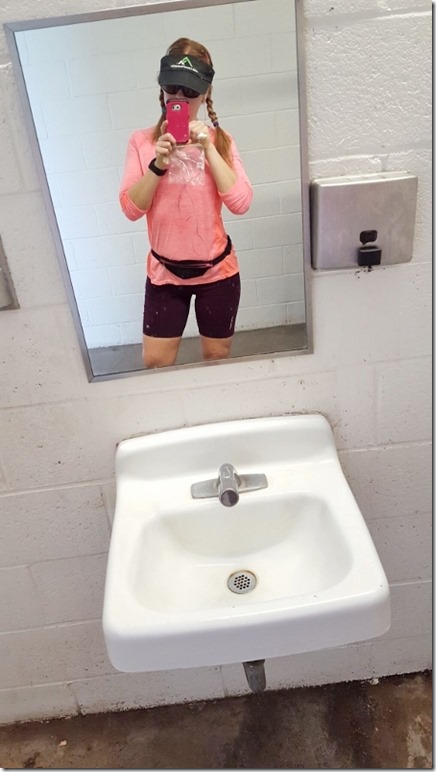 I ended up doing 13 miles a little slow. (Even slower after my heart was racing from the scare.) It was a gorgeous day for a run! Love it.
PS – I am using a new to me watch, the Tom Tom and love it. More on this soon.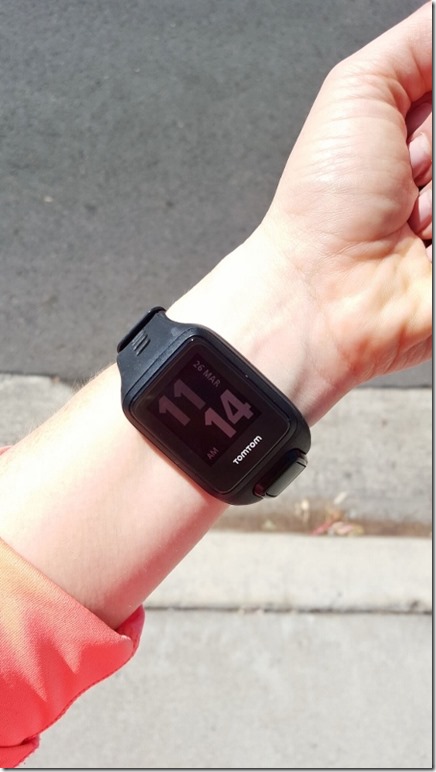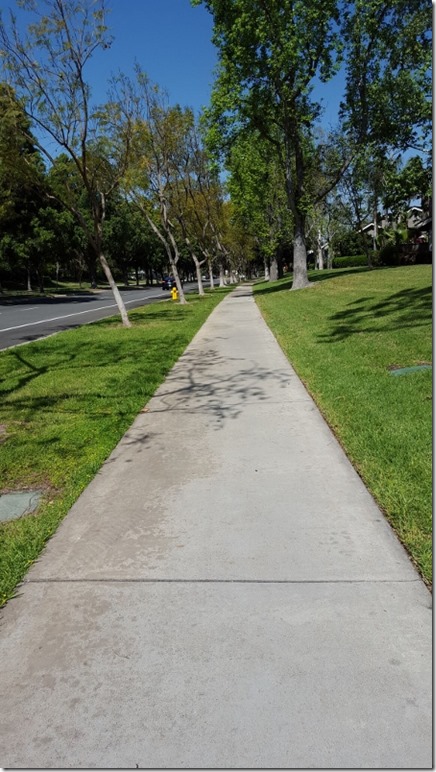 In EAT news… I was craving tuna like a lil gato so I stopped for supplies. Done and done.  I shared with Vegas and he acted like this was the best meal of his life!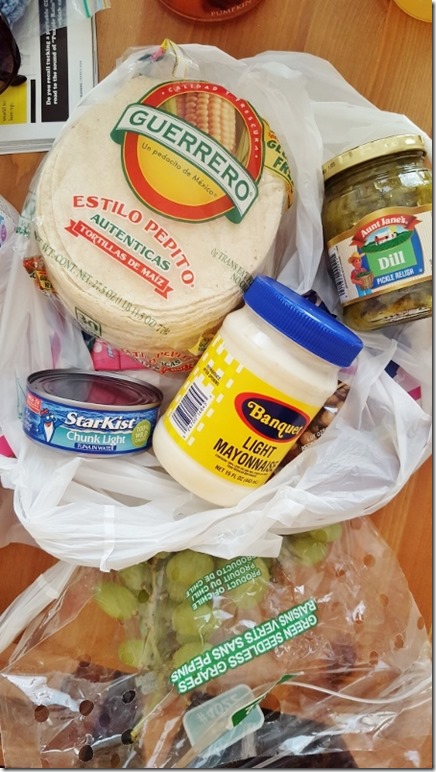 Question: Got a book to recommend? Maybe one that won't give me daymares?