Hello!
Just a head's up to anyone who didn't watch yesterday's Ask a Monican yet – I make a random lil admission around 4:12 about how I was delirious in my last video
Oh. And you can't see it, but I'm wearing my Extra Sharp (cheese) Cabot Tee that I found in the depths of my drawers.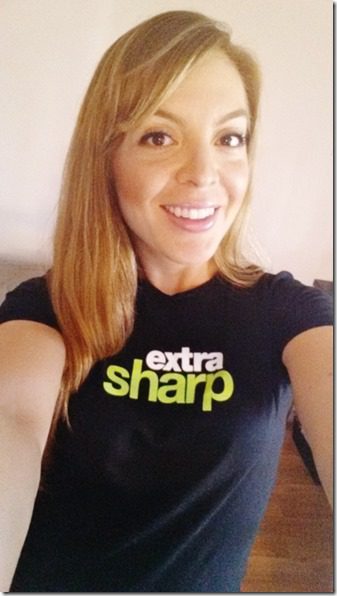 So, last night I posted this very sad picture on Instagram – my Sriracha bottle is empty.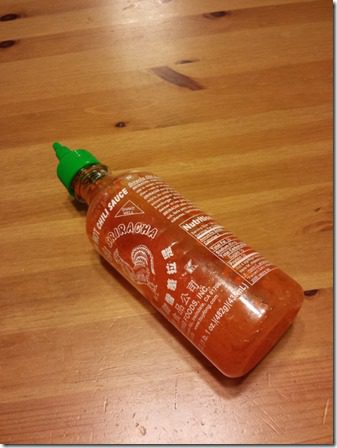 Noooooooooooooooooo!!!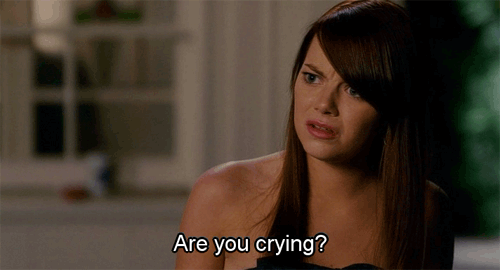 But, I want to reassure you I will not live without Sriracha and I had another one (or two) in my cupboard. But, thanks for the concern
Yesterday I also hit up Costco for the usual food staples and spent some time with my favorite section – the watermelon bins! Seriously, this made me smile. Please don't judge.
Hey, I said don't judge me!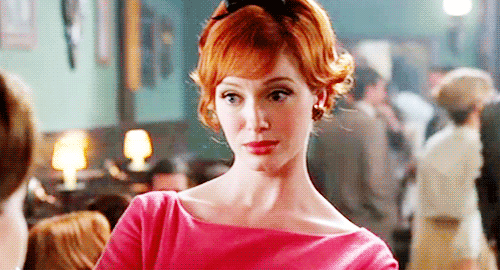 This morning I took a walk and did some strength work. It was cold (to me) so I felt the need to bundle up like a crazy.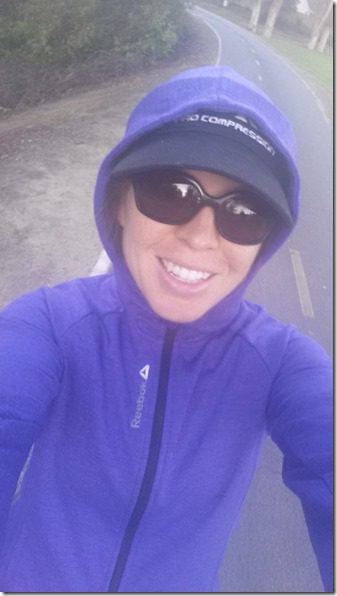 Again, don't worry about me though… the palm trees are surviving this 58 degree weather, I'm sure I will too.
I am currently obsessed with Chia Protein Pudding. I made my easy 3 ingredient Chia Pudding but pumped it up for a snack earlier this week. And last night I made a strawberry version with almonds!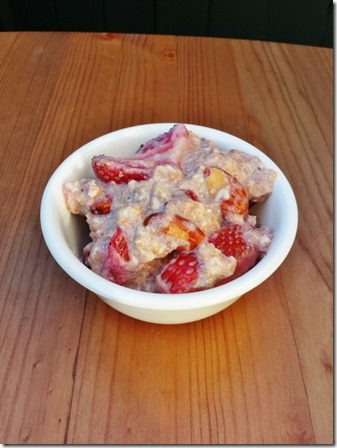 And now I am drinking iced coffee and slowly updating all my posts.
This is why I hate myself – I'm working on the RER redesign to make things easier for you to find everything. But I have never really categorized or organized my posts because I am super random (in life and work and everything). My random-red-headedness has never been a problem until now. I have to go back and update the categories on each post one by one. That is over 4,000 posts! Crap.
And my intern is too busy sleeping in the closet to help.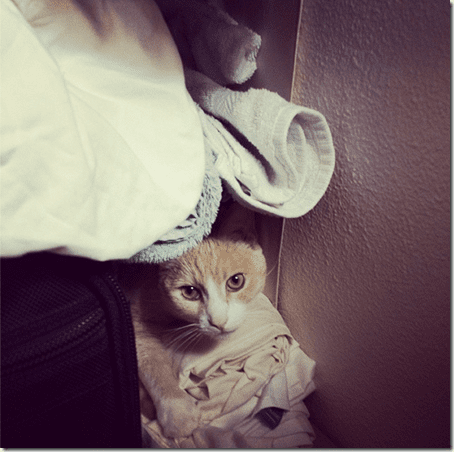 Question: Why do you LOVE yourself today?
Name something – In the comments or in your head. Let's keep up the positive thinking!!