Hello! Okay, you now how some bloggers have babies and inundate your feed with cute baby pics, well I am having a pumpkin baby so you've been warned. I bought a big can of pumpkin so I've had Pumpkin Oatmeal and Pumpkin Yogurt every day this week. And I have an important life lesson to share.
But first… running.
I was sporting an all gray ensemble this morning. I need some color up in here!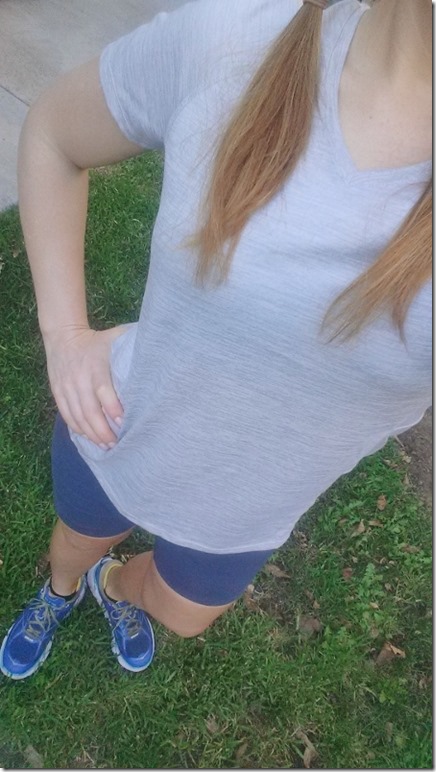 In non-Fall news, I'm still eating watermelon every day. It's sort of my thing.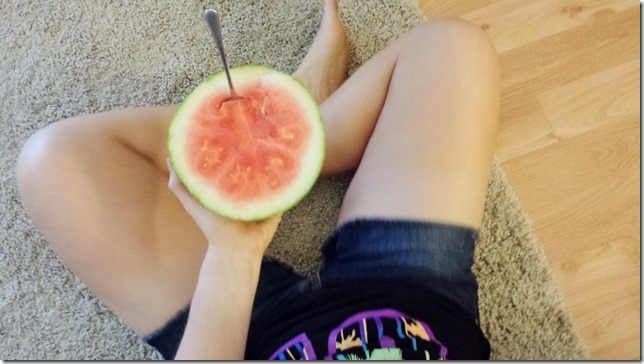 In confession news… remember that time I found a black widow in my grapes?!
I didn't eat grapes without washing them for a whole week. Now I just check them really well before buying them. This way I can still eat them dirty on the way home. I know a lot of you think I'm gross. It's because I am.
I also super randomly bought this impulse item because it was on manager's special and I keep seeing commercials for them and the people in the commercial look like there are enjoying them so much. I want that experience! (Yes, I'm a sucker for marketing.)
Since I bought a massive can of pumpkin I have been putting it in everything. I love it. Last night I made pumpkin yogurt as a little treat.
Pumpkin yogurt: 1 container plain yogurt (or flavor that would compliment pumpkin like vanilla or honey), 1/3 cup pumpkin, stevia or sweetener of your choice (I used 2 packets), pumpkin pie spice to taste (I used a lot). Mix. Top with good stuff. Eat.
But this is why you shouldn't eat in front of the TV… well, this is why I shouldn't eat in front of the TV: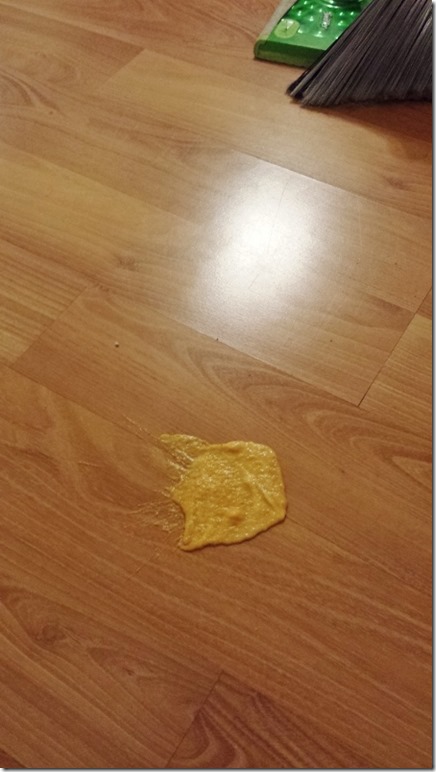 My walk of shame is the trail of food I make from the fridge to the couch.
Question: Do you eat in front of the TV?
On a scale of 1 to 10 how crazy am I that I still eat dirty grapes even though I almost died that one time?