I was born and raised in Southern California so trips to Disneyland were a part of my childhood. I've had an annual pass on and off since junior high school.
So, I am a Disney fan through and through.
Exhibit A: Me sitting oh, so lady like in my Mickey Mouse slippers (probably around 7th grade)…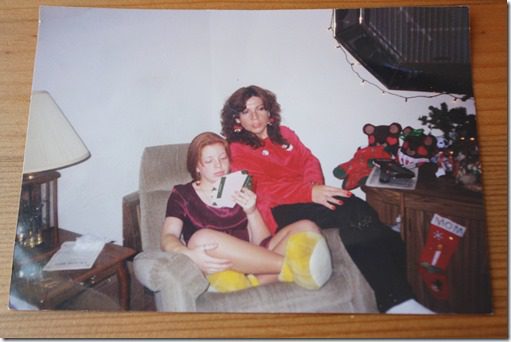 Exhibit B: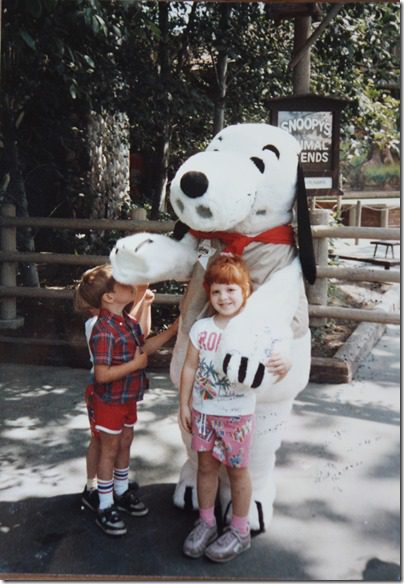 Okay, this one is a fail. My mom has hundreds of pics at me at Disneyland growing up, but for some reason I only have this in my picture box so you'll have to pretend it's a mouse and not a dog. Use your imagination.
Exhibit C: Grad Night at Disneyland! This was on Splash Mountain.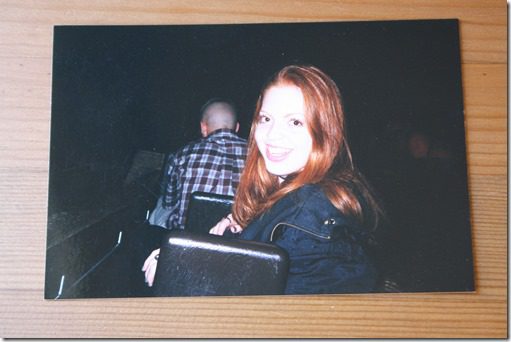 Exhibit D: The Walt Disney World Marathon was my second marathon and even though I was sick when I did it, I survived with a smile. (The pics are not showing up on this post right now.)
Exhibit E: I ran the Tinkerbell Half Marathon as Ariel and had a blast!
But, even though Ariel has my heart and my hair, I have always had a fondness for Cinderella too.
Exhibit M: Me as Cinderella in 8th grade.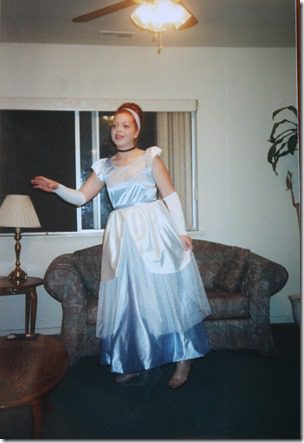 So when I heard New Balance was making Glass Running Sneakers I wanted to play along!
Unfortunately, that was just for show and you can't actually get a pair. But they are offering something even better – a trip to run the Disney Race of your choice.
Zappos and NB have partnered up to give one person a RunDisney trip of their choice! To enter you have to find the Glass Shoes on the Zappos website.
The grand prize winner who finds the glass sneaker and successfully adds it to their mobile shopping cart (as if they are buying it) receives an all-expense paid trip for a family of 4 the Walt Disney World runDisney event of their choice, 4 1-day Magic Your Way tickets, and the one-of-a-kind pair of glass sneakers.
Go here to enter the Happily Ever Excellent contest.
Related – Sport Hooks is doing a fun Facebook promo = Tag them with a pic of your favorite medal or SH hanger you're entered to win a medal hanger of your choice!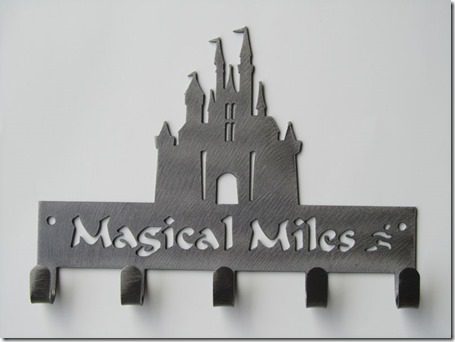 Question: How old were you when you first went to Disneyland or Disney World?
Disclaimer: This post is sponsored by NB and Zappos. Contest winner gets a runDisney trip, not glass sneakers. All opinions are my own.