Okay, maybe it's not wordless, maybe it's less-than-wordy Wednesday…
My sink exploded.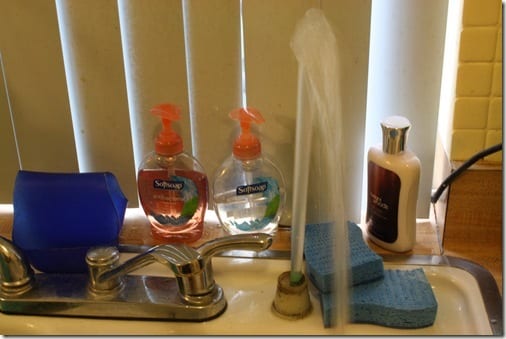 I'm back in love with greek yogurt (and cereal and chia seeds)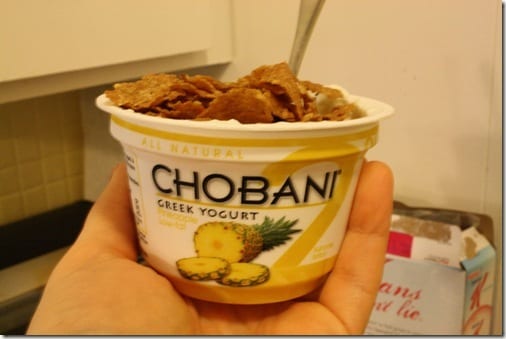 Oh, and I'm also hitting the hard stuff again. It's not my proudest moment.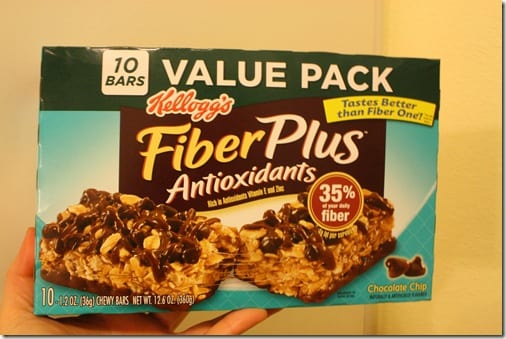 Sourdough and Diet DP tie for the highlight of this meal…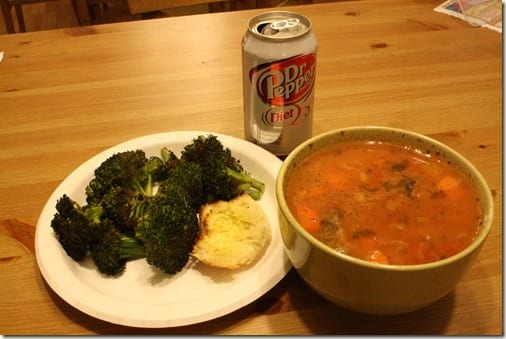 Ben is at a hockey game (totally random) and I am home alone with this. Send help.