Hello! How's it going? How was your weekend?
I had a very good, busy lil weekend. Here are the highlights and random events from the last few days…
1. I went to see the newest member of my family… My sister-in-law and niece are home and doing well.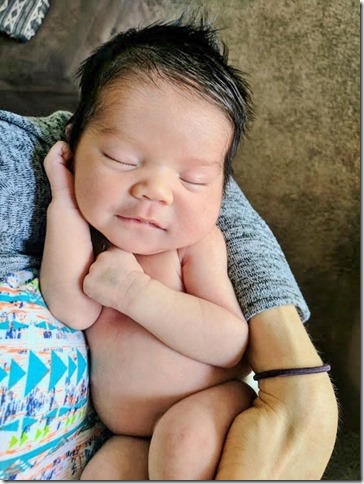 2. My bff came by brother and SIL's place to see the baby.
Well, first she went to the wrong house. And she kept texting me saying "I'm here." …. "Here"…. "I don't want to knock too loud"
I was confused because I didn't see her outside or her car. So I went to look around and found her at a neighbor's house. HA!
3. I miss the Tuckker the Pupper I was puppy sitting. Love love love.
4. There's a red head on my watermelon!! Watermelons are the best food for gingers (or at least this one).
5. I tried my first poke bowl today! These have been around for the longest time in Orange County but I'm not the biggest fan of raw fish so I wasn't super eager to try it.
It was good. I liked it, but I think I prefer teriyaki kinda bowls.
6. A friend is trying Green Chef – a healthy meal delivery service. They got the paleo meals and I tried one the other day. It was good, but I miss carbs.
7. I miss my puppy! Did I already say that?
8. I tried the Arm Pocket to hold my phone on a run this weekend. I can't believe I've never tried something like this before.
9. I did some more meal prep for my brother and SIL for this week. I made pulled pork, glazed carrots and corn bread.
The glazed carrots came out so good. I'll make these again for sure!
10. I also made chili relleno casserole.
11. Sweaty hair. Don't Care.
12. Apparently I ate PB straight from the spoon at some point… I'm glad I took a picture because I want to relive the deliciousness.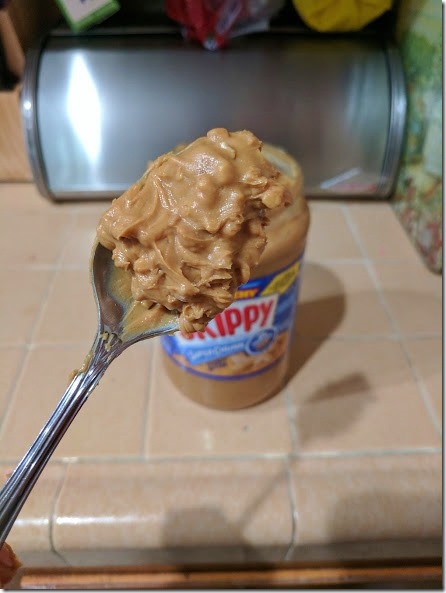 13. I just got The Big Red Head Book in the mail! (Someone from the publisher sent it to me.) I'm excited to check it out!
14. My complete impulse buy in a Las Vegas gas station – neon green sunglasses, is my new favorite thing.
Question: What was the BEST thing you did or ate this weekend?