Podcast: Play in new window | Download
Subscribe: Apple Podcasts | Google Podcasts | Stitcher | RSS
It's Fast Friday on the Run Eat Repeat podcast! Are you excited enough to fartlek?
Fartlek is Swedish for "speed play" = it's unstructured speed work that you decide how far/fast to go in each section. Tempo and speed intervals are specific in pace and distance, but this type of speed work gives you some room to 'play' with.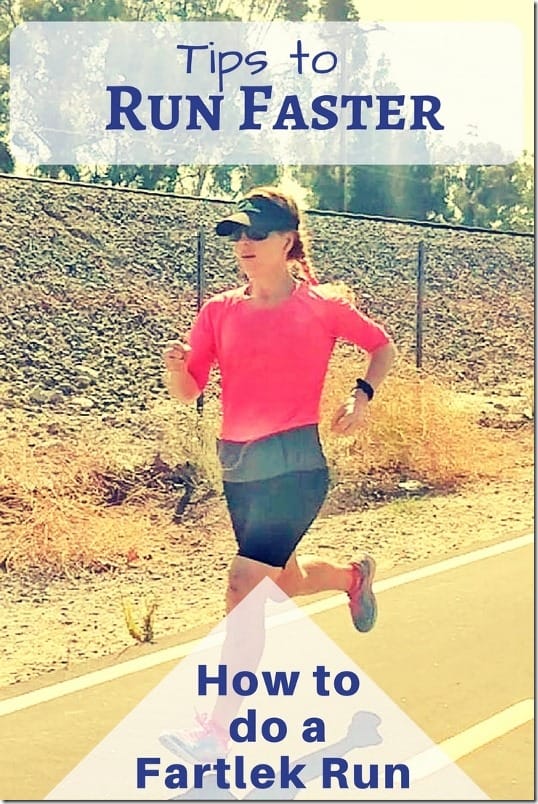 How to do a Fartlek Run…
-> Warm-up! 5 to 10 minutes. Add in some stretching, drills or whatever you need to do to be fully warm and ready.
-> Run.. start at your usual pace for 5 minutes. Then, speed up for a bit. It can be for 1 minute, it can be for 50 meters, it can be to a mailbox or certain landmark up ahead.
-> Then, go back to your previous slower pace to recover. When you're fully recovered – repeat.
-> Do the a few times the first day. See how you feel in terms of speed and distance. And note how you feel the next day too. *This is a good time to keep a running log or some sort of notes on your training.
Give yourself time to adjust and give your body time to recover. Then, you can try it again next week. You can make the speed section longer or add in an extra one if you feel like your body is ready.
Base-Phase Fartlek
As you begin your fall base training, be certain to plan some fartlek work into each of your training weeks. These workouts can be as simple as some very subtle gear changes during the course of 1 to 2 runs as you slowly build your volume. If you have never done any fartlek work here is a more specific workout taken from one of America's running coach Bill Squires:
During your longest run of the week, run a 1:00 surge every 6 or 7 minutes. This surge is not terribly hard—perhaps only 15 to 20 seconds per mile faster than your normal long-run pace.
At the end of the 1:00 surge, simply return to your relaxed rhythm. If you have a hard time returning to "norm"
But it's up to you – since the word means 'speed play' you should have fun with it! It's playing!!
Oh!! I found the picture I mentioned in Tuesday's podcast!! This is the picture of my running buddies Dave and Steve with Will Ferrell at the Rock N Roll Los Angeles Half Marathon!
If you missed Tuesday's episode on my biggest race regret – check it out here.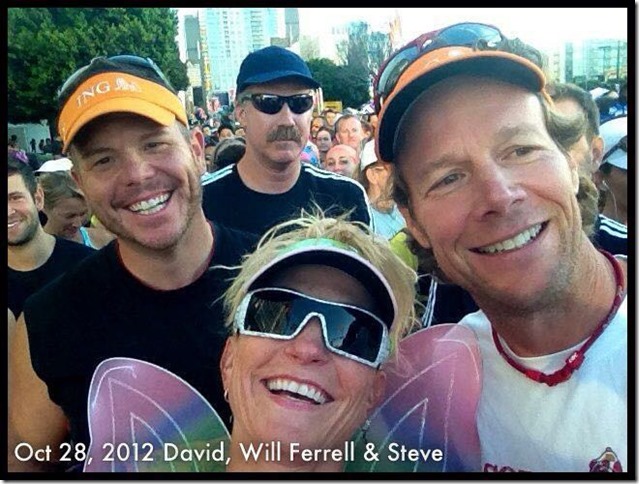 *Please subscribe to the Run Eat Repeat podcast in your podcast app. And I would really appreciate it if you rated it (preferably with 1 brazillion stars) on iTunes and Stitcher. Thank you!!
Question: Have you ever done a fartlek? How to do decide on the speedier sections??