Last night Ben hit up Happy Hour with his co-workers so I paired my adult beverage with a quesadilla.
Then, when he got home he mentioned fro-yo and I was on it!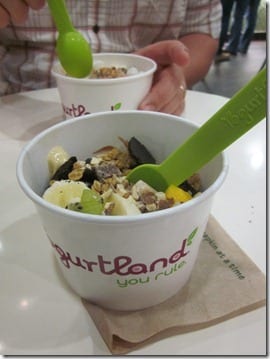 Since I have two half marathons back to back the first weekend of June I decided to do a test "run" if ya will, and do 10 miles today. I have a half marathon tomorrow. I know my legs will be tired, but I'm just hoping to feel good tomorrow and enjoy the race.
I kinda think 10 miles is my new favorite distance to run. I'm not sure those new shirts are great for a heavy sweater like me though…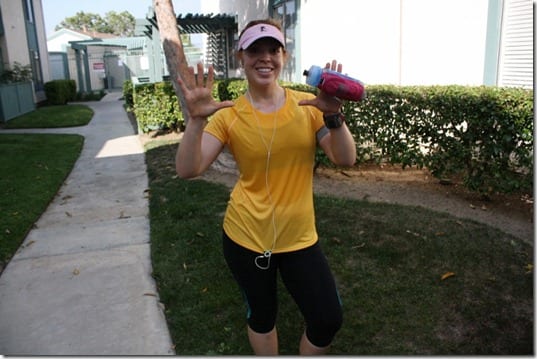 Before my run I had PB toast and half a banana (because I shared it with Ben).
When I got back I rolled a bit and showered. Then, I wanted lunch. I'm used to longer runs on Saturdays (and later starts) so I usually have lunch-y food after a long run. But today it was only 10:30am!
Disgusting leftovers salad…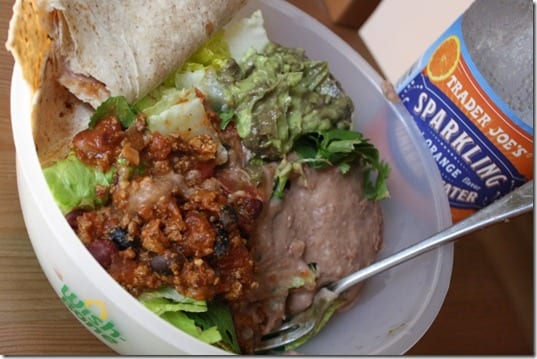 After my 10am lunch I hit up the expo for tomorrow's half marathon. It's a small race and the expo was at a 24 hour fitness location at the Irvine Spectrum.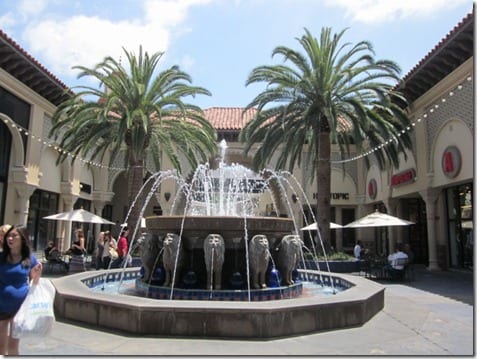 Okay, it wasn't an expo – it was packet pickup. I was in and out in 3 minutes.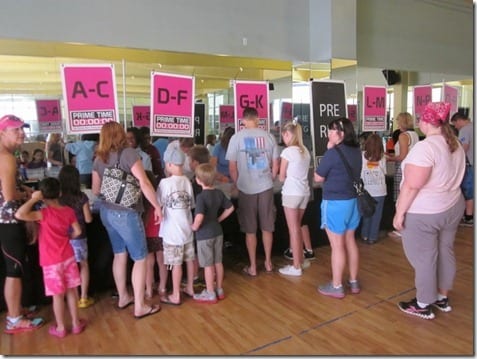 Ben and I also hit up Costco to check out a ceiling fan that was on sale. It was a fail, but the chocolate chip waffle sample was a win.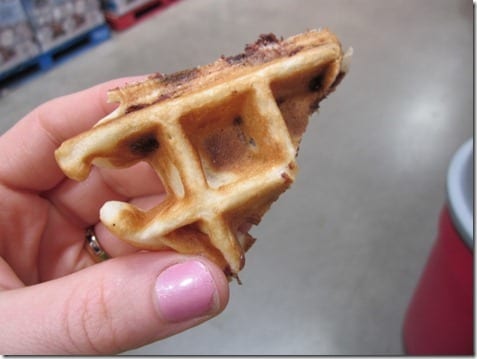 Since we were there, I grabbed my favorite bread…
But, does anyone else think it's weird that each slice is "81" calories – not 80 or 75… That seems suspicious (mainly because each slice is so doughy and delicious I would believe they are more).
Aaand since we were there, Ben grabbed his favorite mixer. Looks like we're going to have some fun tonight. I keep telling him I have a race tomorrow, but he can't hear it. I think we should get his ears checked.