I usually don't carb load before a half marathon because I eat enough carbs day-to-day to keep my glycogen stores more than full! But, yesterday ended up being an unplanned carb loading extravaganza!
I had a bowl of cereal as an afternoon snack. No big.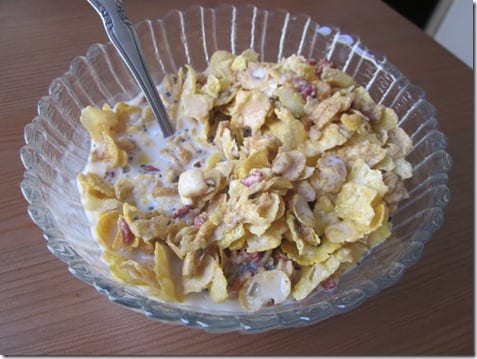 Then, Ben came home from running errands with a soft pretzel. Eating a pretzel before the Las Vegas half worked well so I went for it.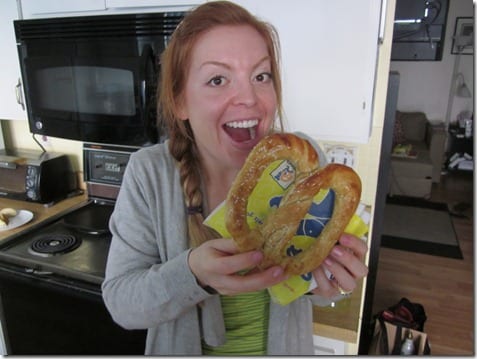 I have a pretzel for a heart <3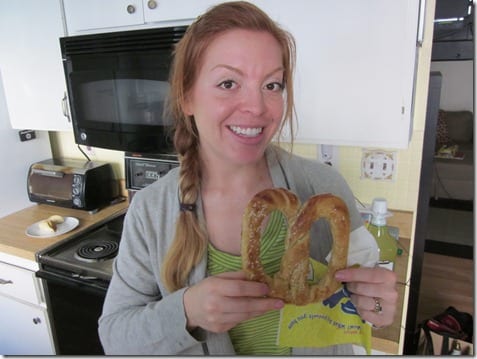 In an effort to sabotage my carb loading / race preparation he also tried to get me to drink a margarita.
I only took a taste. Um, excuse the tragic mess in the background. And if it bothers you that much, come clean it yourself.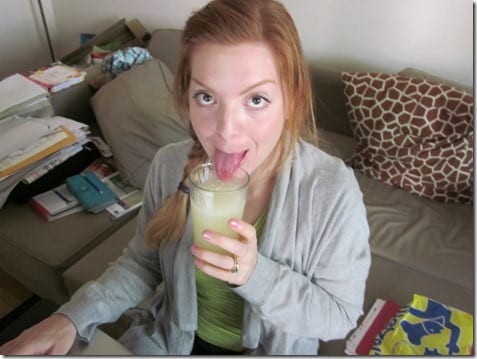 And we had pizza for dinner! Carbs, carbs, carbs. Nom nom nom.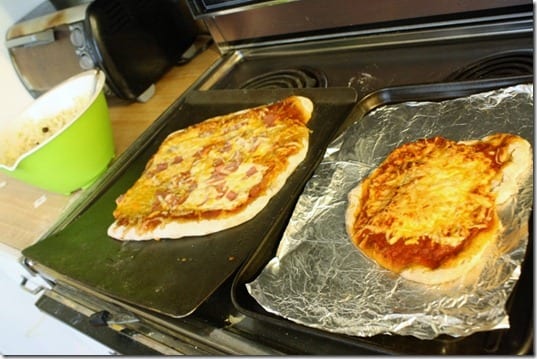 We used TJ's wheat pizza dough. I LOVE it, but even though I try to roll the dough out well, it always seems unfinished in the middle.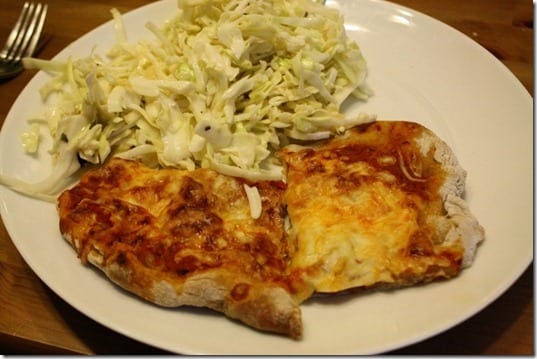 This morning my alarm went off at 5:16am and I went through my pre-race rituals.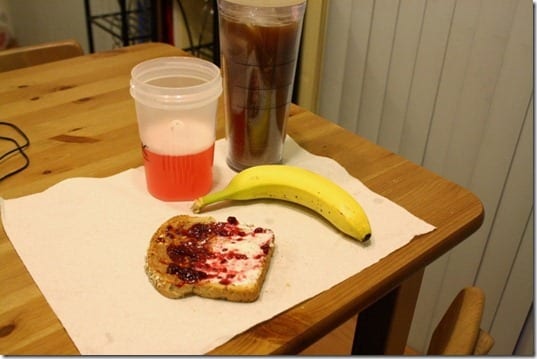 The race was only a few miles from my house so I went solo. Driving and parking was a breeze.
First stop were the porta potties – NO LINES!!! This is crazy.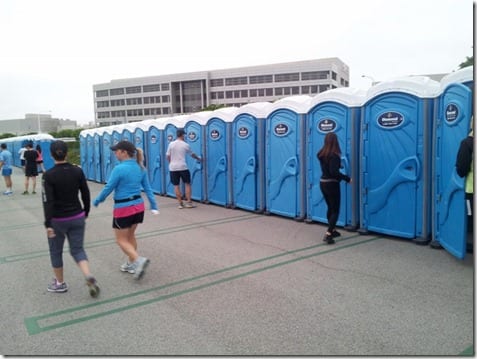 Then, Pam found me and we hung out until the start. (Spoiler alert: She got 3rd place and 1st in her age group!!!)
There was a bike race that started before the foot races.
I felt pretty good this morning. And even with 10 miles yesterday, my legs felt fine. At first.
Around mile 11 I felt like I was out of steam. But, I kept chugging along.
The Course: The course is a nice little loop around Irvine. There is a section through a trail-y area (but it's still paved). It's pretty quiet, not a ton of spectator support until the end. The Half Marathon joins with the 10k around mile 11.5. This isn't great since when I got to that point the 10kers were a lot of walkers. It's hard to keep running when you're tired and people around you are walking. Warning: it's slightly uphill on the way back. Not visibly noticeable, but your legs feel it.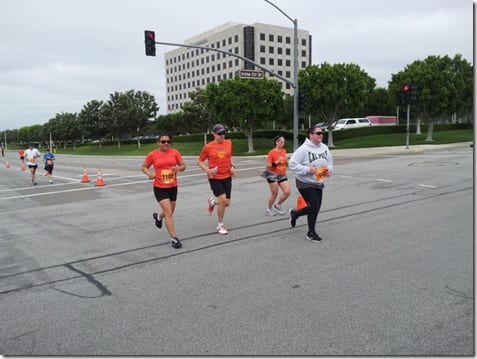 Banana Split: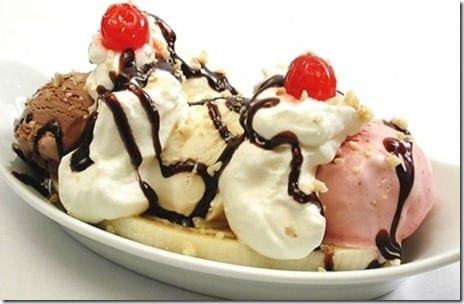 (source)
Half Marathon Splits:
Mile 1: 8:01
Mile 2: 8:02
Mile 3: 8:12
Mile 4: 8:03
Mile 5: 8:16
Mile 6: 8:29
Mile 7: 8:07
Mile 8: 8:37 (fading!)
Mile 9: 8:35
Mile 10: 8:21
Mile 11: 8:29
Mile 12: 8:35
Mile 13: 8:45
Last .23: 8:06
13.23 miles – 1:50:25 Average Pace: 8:21
I'm not happy with the time, but I haven't been legitimately training so I'm not going to beat myself up over it. I've decided to start noting what I learned from races so I can take something positive away from it either way.
When I was done Chiara and I headed back to the sidelines to cheer on Heather. I was taking a random picture of the runners and it turns out this is a reader who shouted out to me! I met three new readers at this race! Hello ladies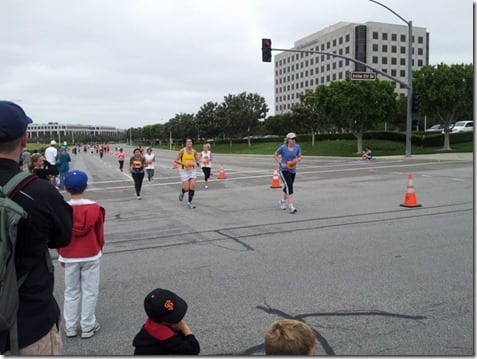 Highlight of the race: The "Tapatio Guy" – who I named as such because he was wearing Tapatio socks.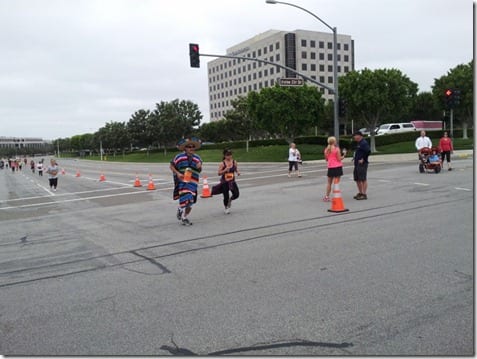 He was in front of me for the first 7 miles, but I caught up with him (go me) and asked him where he got them. He said the Tapatio website ($9).
The Finish Line: There were bottles of water and grapes, bananas and oranges. I grabbed some grapes and met back up with Cha-cha.
There wasn't a lot of food in the finisher's chute, but there was a Jamba Juice booth, CLIF bar and Popchips out in the post-race party area.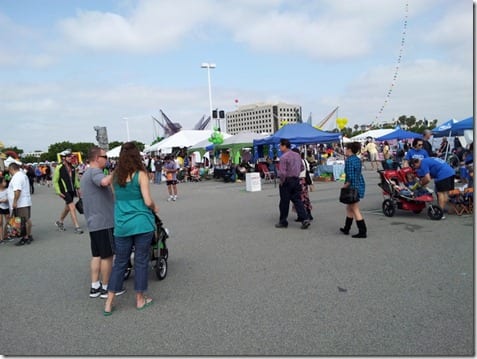 Pam, Chiara and I
And we spotted the Faster Bunny, Margot. She just PRed in Eugene and rocks all 'round
The medal: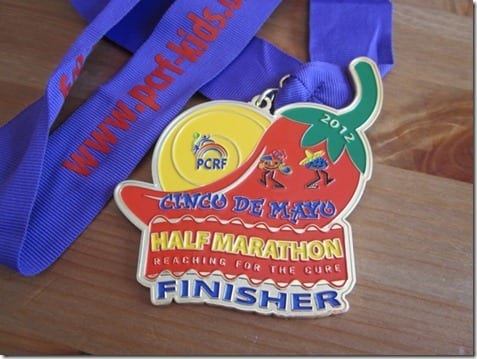 The shirt: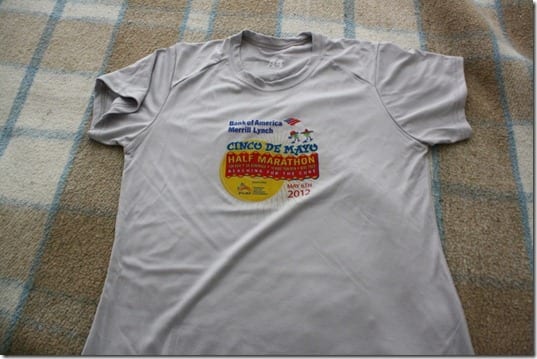 The Victory Lap: Pumpkin pancakes with a yolky egg on top.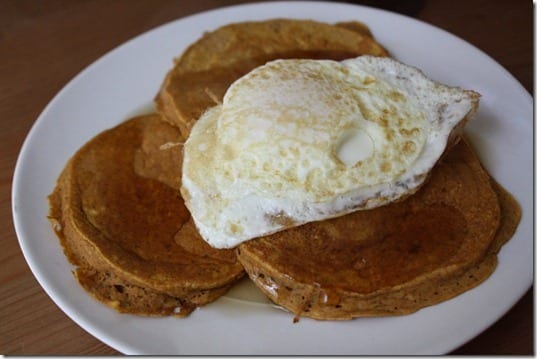 To die for.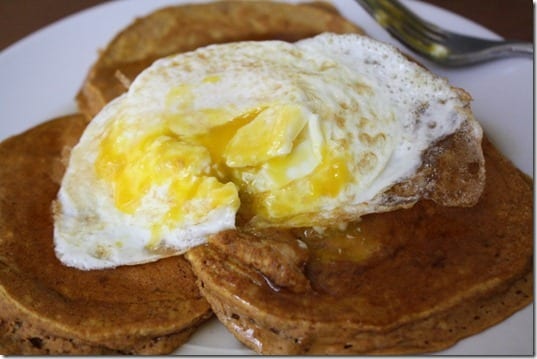 In Foot News: I have a blister under my big toe. I think it's because I busted out my NEW shoes for my 10 miler yesterday. Shoulda broken them in a bit first.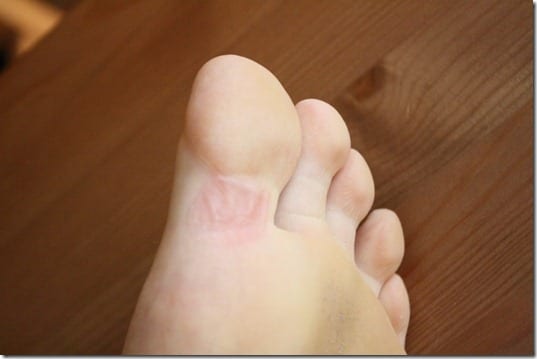 What I learned from this race:
1. One handheld water bottle is not enough water for 13 miles. I was THIRSTY and still am actually.
2. I don't suck at hills. In last week's Big Sur race and this one I passed people on the hills. I don't like them, but I can take 'em more than I thought.
3. If I want to run faster/stronger I need to push more on my weekday runs.
Question: What did you learn this weekend?