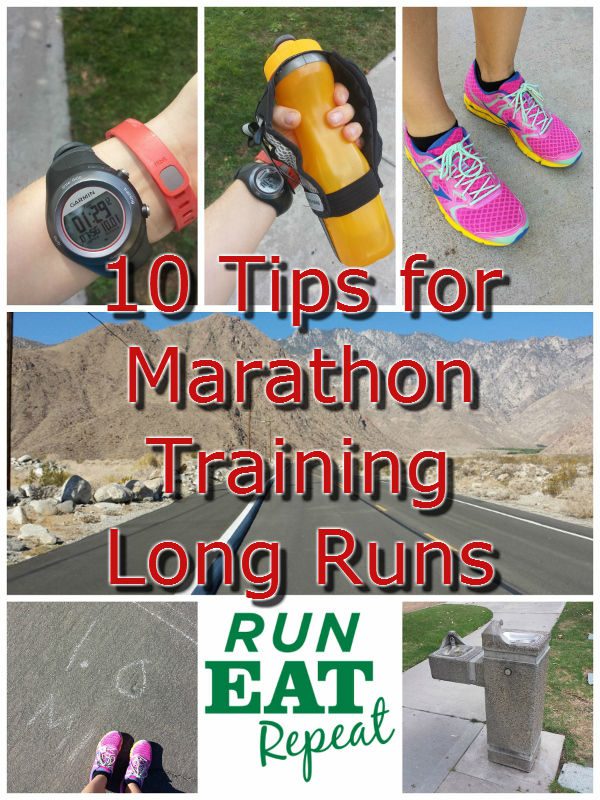 Hello and Happy Tuesday!
I started my day with a few Yasso 800s. It's been a while since I've done any kind of attempt at speed work and I was so proud of myself I tweeted at Mr. Bart Yasso himself.
And he responded! Ah!!
My ankle is still a little tight so I'm not sure what that mean's for this weekend's run. I think it's partially because I've been running so much in my lightweight shoes and my body wasn't ready.
If you are training for a fall race you should be getting into some high mileage long runs. Long runs are not easy, but they're especially challenging in the summer.
Today's Just the Tip is about surviving your long run…
10 Tips to Survive Your Long Run
1. Plan. Plan it into your schedule for a time that works for you and won't be sabotaged by other events. The morning after your best friend's birthday party might not be the best idea unless you are gunning for a Hungover PR.
Plan your long run for a day when you will be well rested and have a few hours to devote to the cause.
2. Work with the weather. Check the weather report in the beginning of the week and be flexible. Move your run up a day or two if that would help avoid a snow storm (being from SoCal I don't really know what these are, but I heard they're unpleasant) or a heat wave.
3. Take along your favorite mid-run fuel. I know this is probably sad, but I look forward to my Margarita chomps and Mocha gels. I know some people have a hard time finding mid-run fuel they enjoy, but keep looking.
There are tons of types and flavors. You can even eat Gummi Bears and drink juice if that works for you. But it's important to find something that gives you energy tastes good so you don't feel tortured to eat.
4. Run somewhere you like. Most of our mid-week runs are around our neighborhood, but that can get boring after several weeks of marathon training. Find a path or park that you like (or want to explore) and run there on your long run days.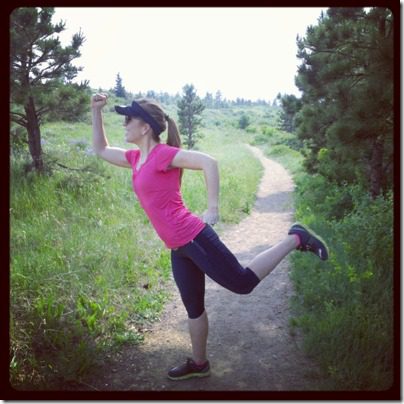 5. Have your friends meet you for a few miles. Your friends don't have to be training for the race to run with you. Plan to have them meet you for the last few miles of your long run. This will give you an extra boost to see it through to the end.
6. Plan your post-race reward. After a long run I like to get $30 worth of hot food from Whole Foods and some fro-yo. It's my special treat.
If you are better than me and don't like to reward yourself with food then we can't be friends you can plan a massage, shopping trip or hair trim instead.
7. Make a special long run playlist. "Save" some of your favorite songs for your long run playlist and only use it for that. This way you'll get a nice surprise when you're training on those days.
8. Announce it on Facebook (or twitter) so you look like a sucka if you don't do it.
"I'm about to go run 8 miles! Run run run!!!"
A few hours later…
"Just kidding. I went to Denny's for 8 pancakes instead."
Don't be that guy.
9. Make post-run plans with your friends for brunch so you have something to look forward to at the end. AND you can't quit and walk home because you'll be late for mimosas or marys!
10. Have a mantra ready for when it gets tough. Find a power word or phrase that motivates you. Repeat it over and over when you are having a rough run.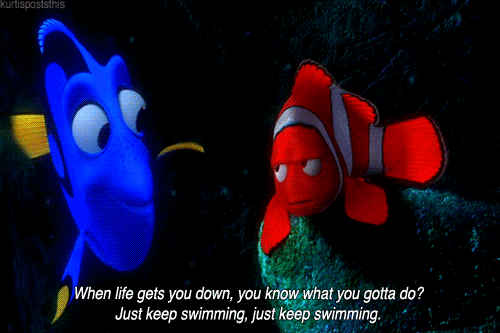 Question: What is your mantra?
What do you tell yourself during a hard run or workout?